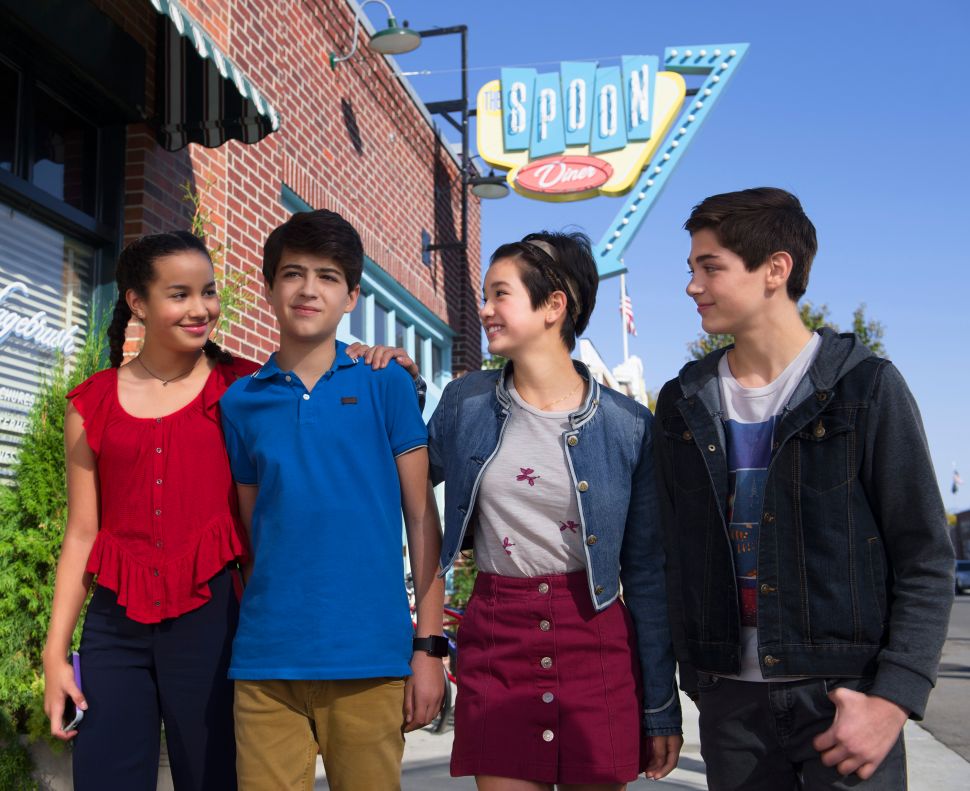 Disney Channel is breaking new ground with its first gay character on the popular tween series Andi Mack. This will be the first time the younger-skewing network tackles a coming-out storyline.
The 13-year-old character Cyrus Goodman, played by 15-year-old Joshua Rush, will begin to come to terms with his sexuality in Friday's season two premiere.
"Andi Mack is a story about 'tweens' figuring out who they are," Disney Channel said in a statement (per Deadline). "(Creator) Terri Minsky, the cast and everyone involved in the show takes great care in ensuring that it's appropriate for all audiences and sends a powerful message about inclusion and respect for humanity."
Also in the statement, the network said: "Disney remains committed to continuing to create characters that are accessible and relatable to all children."
Before you accuse the Disney Channel of promoting some alternative social justice agenda, remember that the best art imitates life. America is a diverse melting pot that includes just about every flavor of people you can imagine. The Williams Institute at the UCLA School of Law estimates that roughly 9 million people (or 3.8 percent of the population) identify as gay, lesbian, bisexual or transgender in America. If television wants to appeal to a variety of demographics, it needs to adjust accordingly. This is a solid step in a more varied representation on the small screen. Not only does it reflect a positively changing mindset of mainstream entertainment, but it's also just good business. Appealing to a broader array of viewers means more eyeballs on your content.
Andie Mack—which stars Peyton Elizabeth as the 13-year-old titular character who discovers that the girl she thought was her older sister is actually her mother—has emerged as a big hit for Disney Channel. Premiering in March, the show has become the top offering of 2017 for girls (median age is 10) and is the most-watched series in its time slot among kids ages six-14, per Deadline. Andie Mack is also the most popular series spot on Disney Channel VOD, Disney Channel's Disney Now app and Disney Channel UK.
The season premiere will see Cyrus acknowledge his feelings for longtime crush of Andie's, Jonah Beck (Asher Angel). Ensuing episodes will follow Cyrus' attempts to understand himself.
"With more and more young people coming out as LGBTQ, Andi Mack is reflecting the lives and lived experiences of so many LGBTQ youth around the country," Sarah Kate Ellis, President and CEO of GLAAD, told the outlet. "Television reflects the real life world and today that includes LGBTQ youth who deserve to see their lives depicted on their favorite shows. Disney has been a leader in LGBTQ inclusion and there are so many young people who will be excited to see Cyrus' story unfold."
Guess what: it's okay to be gay and it's okay for gay characters to be on TV.