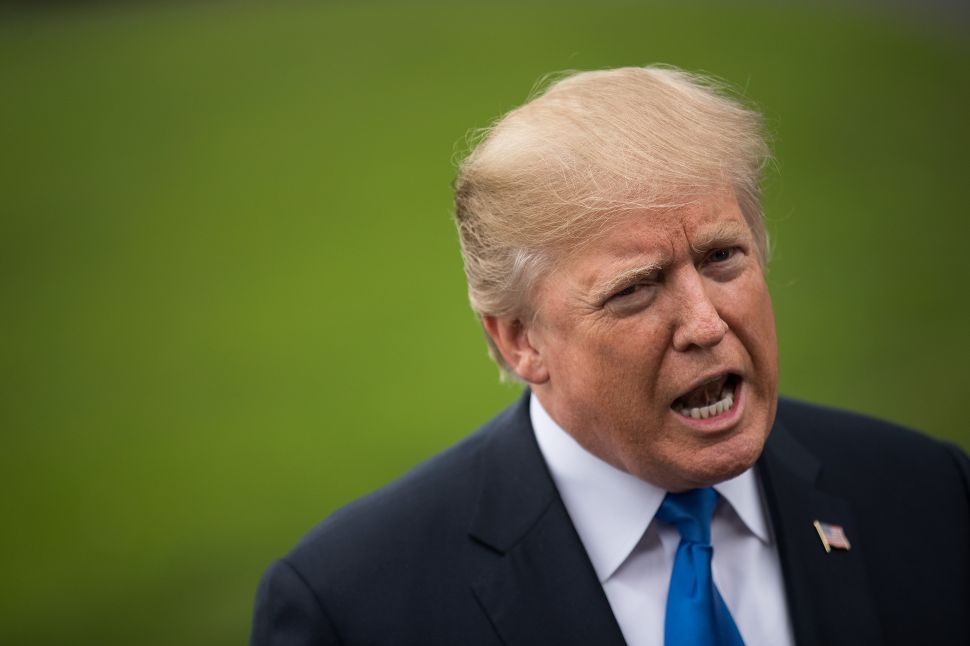 President Trump has not yet put those sexual harassment claims that cropped up during the 2016 election campaign behind him as former Apprentice contestant Summer Zervos has subpoenaed him to provide any documents involving the allegations.
Zervos first filed a subpoena in March that includes Trump's campaign organization and any related "directors, officers, partners, shareholders, managers, attorneys, employees, agents and representatives," according to BuzzFeed. Zervos said prior to the 2016 election that she first met Trump while serving as a contestant on season five of The Apprentice. At one point during filming, she reached out to his office in 2007 to set up a lunch with him, which Trump offered to host at his office, according to her.
"When I arrived he kissed me on the lips," Zervos said back in January. Per her lawsuit, Trump "kissed [Zervos] on the mouth repeatedly, he touched her breast, and he pressed his genitals up against her." The president has refuted these claims and called Zervos' version of events "totally made-up nonsense."
In response, Zervos filed a defamation lawsuit and claimed that she had been inaccurately labeled a liar following the public reveal of her claims. Trump's legal team unsuccessfully tried to have the suit dismissed in July, arguing that the current president cannot face a civil lawsuit. Zervos' attorney Gloria Allred countered with an opposition to the motion to dismiss, which Trump's camp must respond to by October 31.
"The subpoena was served, but we agreed with the campaign to adjourn their response date until after the motion to dismiss is decided, as long as they gave us assurances that the documents be preserved (which they did.)," Allred told NBC News via email.
Last week, Morning Joe guest and author Donny Deutsch compared Trump to Harvey Weinstein following the exposure of decades of sexual misconduct claims against the latter.