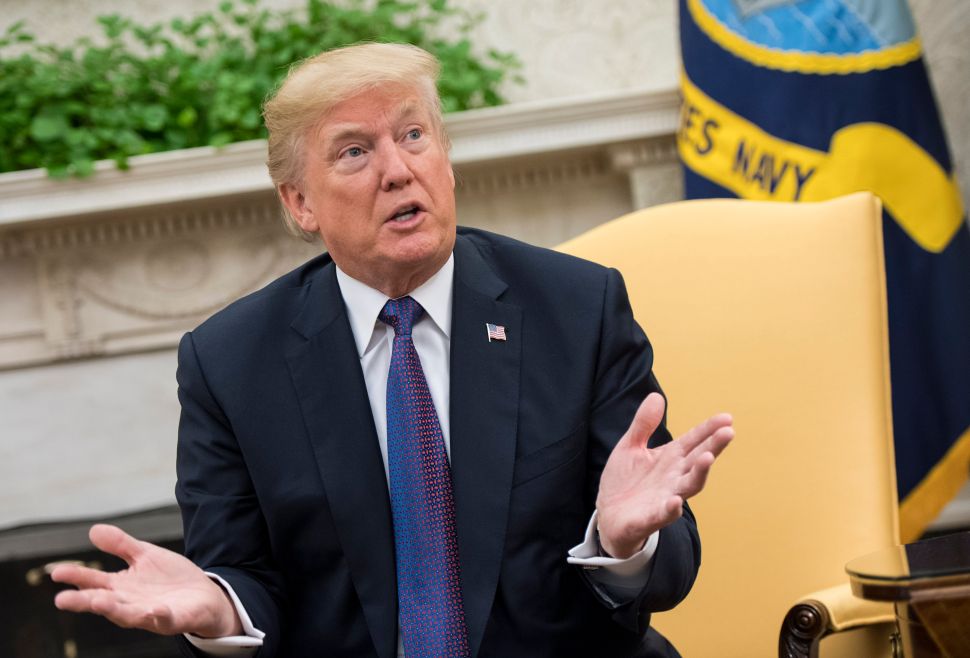 On Thursday, the Senate voted to pass a budget resolution that will enable the GOP to pass higher tax cuts. Before the voting began, Senate Majority Leader Mitch McConnell stated, "Tax reform is all about getting America going again and growing again. It aims to take more money out of Washington's pockets and put more in middle-class pockets,and it represents a once-in-a-generation opportunity to replace a failing tax code that holds Americans back with one that works for them." Passing the budget is a win for Republicans, who came under pressure from Trump and his supporters after they failed to reform health care and replace Obamacare.
During an interview with Wolf Blitzer during his campaign in 2016, Trump remarked, "I'm the king of debt. I love debt," echoing the "risks reap rewards" ideology that dictated how he operated as a businessman. This mentality describes how he views tax reform because it directly relates to the escalation of national debt. As large tax cuts threaten to put low-earning Americans in debt at the loss of benefit programs like Medicare and Medicaid, national debt continues to rise at an uncontrollable rate.
The new plan would provide large tax cuts to the highest-earning Americans while and cut funding to Medicare and Medicaid by over $5 trillion over the next decade. It calls for $473 billion in cuts from Medicare alone over the next 10 years. The budget is a repackaged and repurposed version of the Trump administration's failed repeal of the Affordable Care Act; that is to say, the top 1 percent of Americans will benefit immensely, the middle class will remain relatively unaffected, and senior citizens, the poor, and the disabled will suffer.
President Trump praised the legislation, tweeting on Friday morning that the new budget will assist with "large scale Tax Cuts (and Reform), which will be the biggest in the history of our country!" However, the facts show otherwise. The United States has seen tax cuts of higher magnitude from Lyndon Johnson, Ronald Reagan, and, most recently, Barack Obama. But Trump does have one major difference in his tax reform plan than his predecessors: he's deviating from his own party, completely contradicting traditional conservative financial ideology.
Treating the national debt ceiling like a risky stock market deal has caused tension with some of Trump's top White House confidantes, such as Director of the Office of Management and Budget Mick Mulvaney, who frequently speaks out against raising the debt ceiling. "You've got Republicans who have promised to repeal and replace Obamacare. They haven't done that yet on the Hill. You've got Republicans who have promised to do tax reform. Now, we had a huge step in that direction this week. And I think we're making a lot of progress on it. But we haven't done that yet," said Mulvaney.
As Trump strays from his own party's values in a feverish effort to keep his tall promises to voters, his relationship with his party becomes more volatile. "He's not a traditional politician and he's not a Republican in any historic sense. So Republicans are going to have to realize that," said Frank Keating, former Republican governor of Oklahoma, "I think some of the purists on the Republican side don't understand that yet."
Francesca Friday is New York City-based National Politics contributor for Observer. Follow her on Twitter: @friday_tweets_