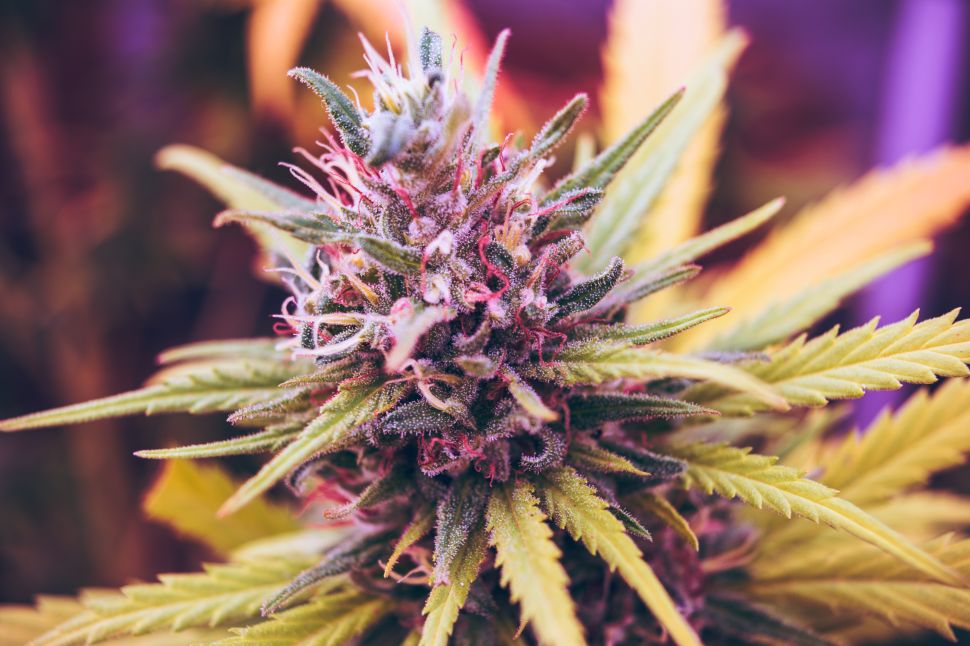 Legalization efforts for marijuana in the United States, both medicinal and recreational, produce abounding pros or cons in society, depending on which side of the debate you're on. Boosts in federal revenue, a more efficient criminal justice system, and less organized crime are among the motivations behind green states, while addiction, a "gateway drug" reputation, and links to mental health issues serve as the chains holding certain states back from the weed revolution. Whatever the underlying ethical truth may be, marijuana use is skyrocketing, and researchers are interested in who is smoking it, and why has it become a repetitive theme in so many lives.
A new study suggests that a quarter of adults with "problematic" marijuana use (which researchers defined as daily consumption or a habit that exhibits addiction) experienced anxiety disorders during their early childhood and adolescence, according to Duke University. The study's findings also reflect an interesting dichotomy between the 4 percent of participants who endured childhood trauma without using marijuana as a coping mechanism, only to adopt the same "problematic" levels of marijuana use later into adulthood, between the ages of 26 and 30.
"Given that more states may be moving towards legalization of cannabis for medicinal and recreational purposes, this study raises attention about what we anticipate will be the fastest-growing demographic of users: adults," said study lead Sherika Hill, Phd and faculty associate at the Duke University School of Medicine. "A lot of current interventions and policies in the U.S. are aimed at early adolescent users. We have to start thinking about how we are going to address problematic use that may arise in a growing population of older users."
"The main takeaways from the study," Dr. Hill told Observer, "is that there were distinctive types of addictive marijuana use in early adulthood—each of which was influenced by a different set of factors that changed across development. Interestingly, however, anxiety stood out as a consistent issue in both childhood (9-16 years) and late adolescence (19-21 years) for individuals with persistent problematic use."
The Duke study registered data from 1,229 participants in the Appalachian region of Western North Carolina, beginning in 1993 and ending in 2015. Some participants were as young as nine when they signed onto the study and have now entered their 30s. The study took into account factors such as mental health, education, employment, drug use, and alcohol consumption. Upon analyzing the data, researchers found that 76.3 percent of participants did not develop any problematic levels of marijuana use during this time. The rest of the participants, about one-fourth, were divided into three subcategories: limited, persistent, and delayed.
The limited users (13 percent) displayed problematic marijuana use in their early teens, but their usage decreased as they aged. Interestingly enough, these participants showed the highest levels of conflict and instability in their personal lives, factors that would be expectantly associated with higher levels of drug use. The persistent users (7 percent) continued chronic use of marijuana into their 30s. The highest rates of anxiety disorders, psychiatric problems, and criminal activity arose within this group. The delayed users (4 percent) became frequent users later in adulthood, a population that baffled the researchers as to how sufferers of childhood trauma were more resistent to problematic use in their formative years.
"A lot of current interventions and policies in the U.S. are aimed at early adolescent users," Dr. Hill explained. "We have to start thinking about how we are going to address problematic use that may arise in a growing population of older users."
The study shines an interesting light on an often overlooked component of marijuana usage: the link between marijuana use and mental health issues doesn't always have to be an indicator of drug abuse, but rather an opportunity to learn how the plant could be helping or hindering patient recovery. "As more states decriminalize and legalize marijuana, I hope that this study informs policy-makers our conservative estimate of people with addictive habits in their 30's (roughly 1 in 10) will most likely increase as delayed problematic users become more common in adulthood given greater access."