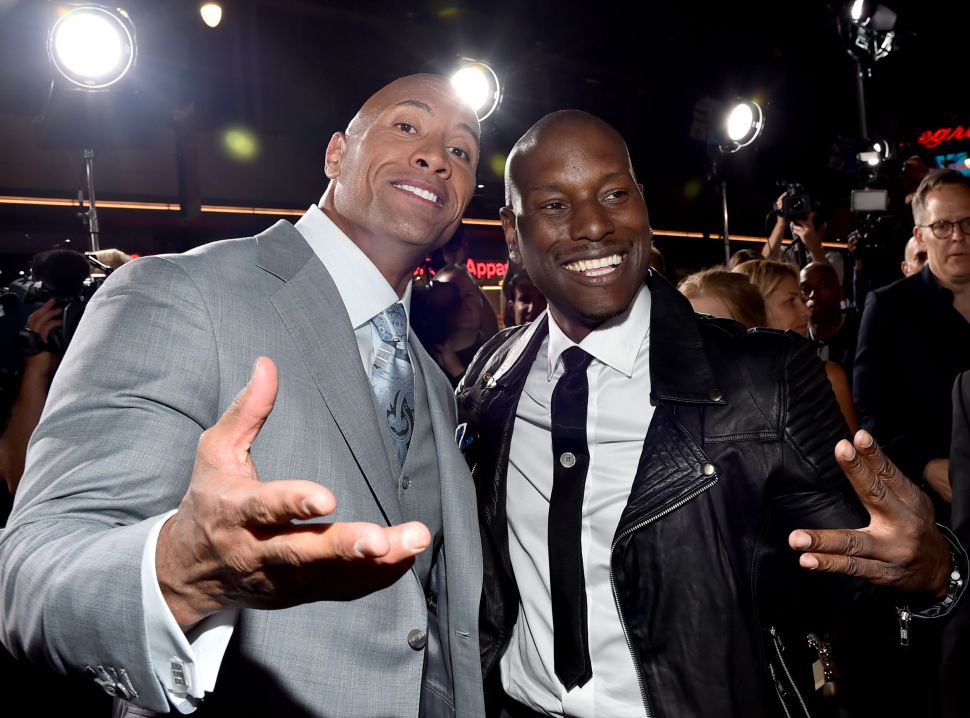 If you're the fifth or sixth lead in an insanely profitable film franchise without any real acting chops or additional quality roles, maybe it isn't a good idea to publicly rip your movie's biggest draw, Hollywood's top earner from 2013 to 2016 and one of the most well-liked celebrities in the world. Apparently, Tyrese Gibson doesn't agree.
Following the announcement that the upcoming ninth Fast and Furious movie would be delayed until 2020, Gibson took to Instagram to accuse Dwayne "The Rock" Johnson of halting production.
Gibson wrote that Johnson made the "Fast and the Furious franchise about YOU," and even noted that he would not take the Instagram post down even if Universal executives urged him to do so. Gibson then threw out another insult, wondering if Fast 9 would end up like May's Baywatch, which was ravaged by critics and bombed at the box office. Ouch.
But this isn't the first time the lesser known Fast star publicly complained about Johnson. Back in September, he again posted to Instagram about Johnson's rumored Fast spinoff movie. "Didn't you see how HUGE #Fast8 was? It's because we announced and KEPT our release date bro," he wrote.
Either Gibson truly isn't concerned with his standing in the franchise or this is all just a publicity stunt similar to last year's "candy ass" feud. But if it means Fast and Furious movies will keep getting delayed, we're all for that.