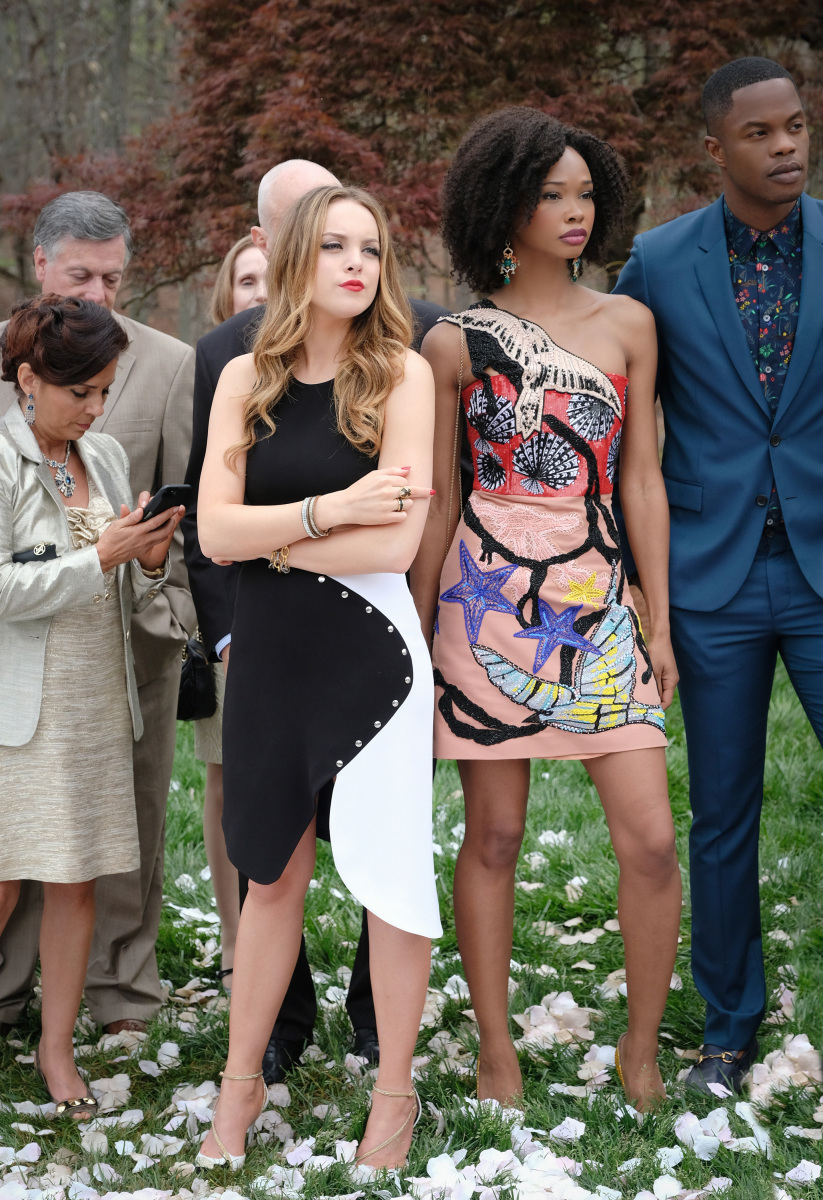 Now that Pretty Little Liars has long since revealed the true identity of A and Reign's royal time is over, there's a need for a new guilty pleasure, chock full of intrigue and enviable outfits. Luckily, the Dynasty reboot is arriving just in time to fulfill your need for a bit of young adult angst.
The dynastic stylings come courtesy of costume designer Meredith Markworth-Pollack, who's famous for re-creating Elizabethan gowns in a decidedly modern way on Reign. Markworth-Pollack is a true CW regular; she previously worked on Rachel Bilson's short-lived but charming series Hart of Dixie and the truly iconic Gossip Girl, as well as the gone before it started spinoff pilot, Valley Girls. Dynasty sits firmly within the CW family, as it's co-written by Josh Schwartz, Stephanie Savage and Sallie Patrick, the team behind Gossip Girl and The O.C.
We caught up with the costume designer to find out what to expect from the first season of Dynasty, hitting the CW on October 11. Prepare for shoulder pads aplenty and a few Easter eggs, hidden for fans of the original series.
[youtube https://www.youtube.com/watch?v=Uxacuu_vg8Y&w=560&h=315]
The original show had so many classic '80s looks, from puff sleeves to power suits. What are some of the current trends you updated those iconic looks with? 
Well, it's always funny how history repeats itself…because power suits and shoulder pads are currently having a comeback, which made my life a lot easier. We definitely have our fair share of power suits and what I'm calling the new and refined shoulder pad. People are so scared of shoulder pads, because they were literally the size of a head. Now they're thinner and more structured—to the point, which is to empower. I've also been using a lot of tone-on-tone sets, which were popular in the original (meaning matching tops and pants). I love a good set.
How does the show being based in Atlanta influence what the characters wear?
Since moving to Atlanta, I've been so impressed with the men's style here. The attention to detail and commitment is impeccable. It doesn't matter if they're wealthy or middle class, I've seen the best suiting and street wear. It's really inspiring, so I wanted to make sure our men really reflected that—especially Jeff Colby who is a young tech billionaire.
What are some of the designers you're using?
For Fallon we've been using a lot of Balmain, Alexandre Vauthier, Marc Jacobs, Gucci, Brandon Maxwell, Saint Laurent and Mugler—all brands that are currently embodying an '80s vibe. For Cristal, she's a bit softer and more feminine, so we've been using a lot of Stella McCartney, Juan Carlos Obando, Alexander McQueen, Giambattista Valli, Tom Ford and Galvan. And for the men, Ralph Lauren Purple Label, Armani and Paul Smith have been our favorites.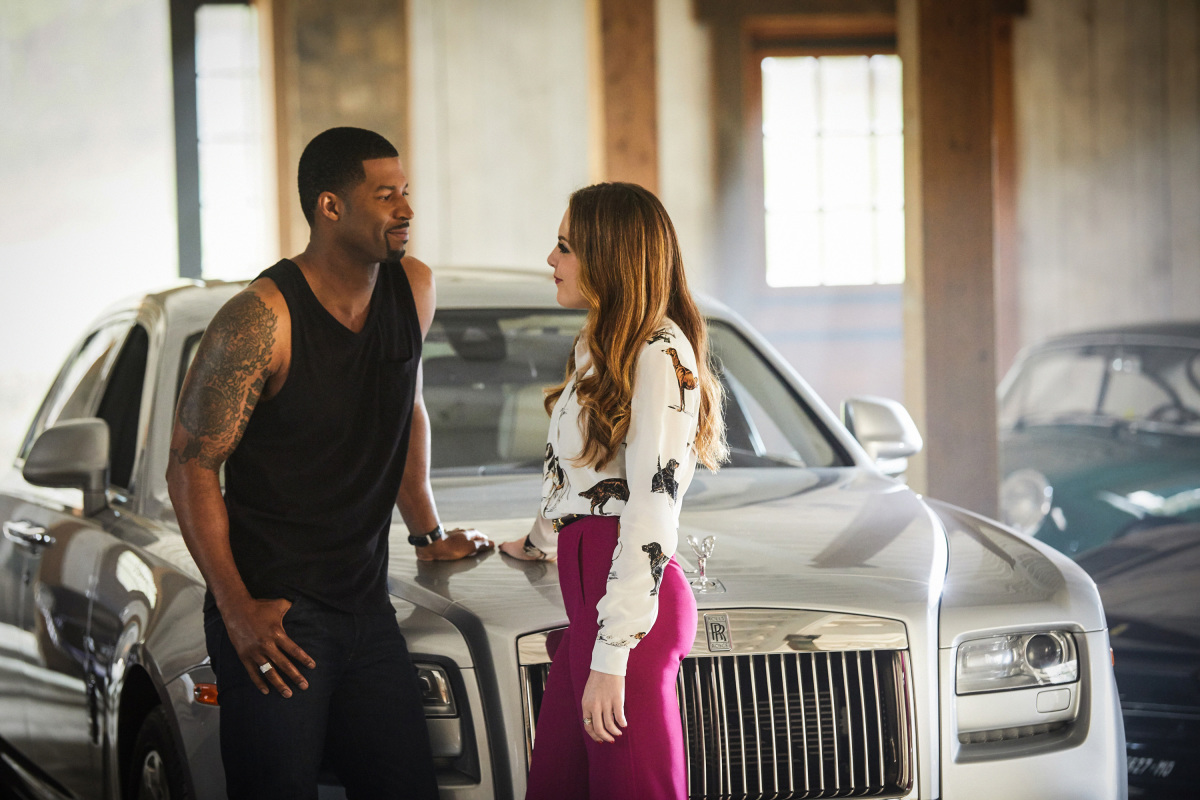 What winks did you give the original show?
The original style was such an iconic moment in '80s fashion I couldn't not acknowledge it. Plus, I know so many of the diehard fans of the original will be tuning in to see what we're doing. But the show also has to feel current and stand alone for the young viewers that don't even know what Dynasty is. There are some Easter eggs for the original fans that I think they will appreciate, and tons of current trends for the new fans that I think they'll enjoy.