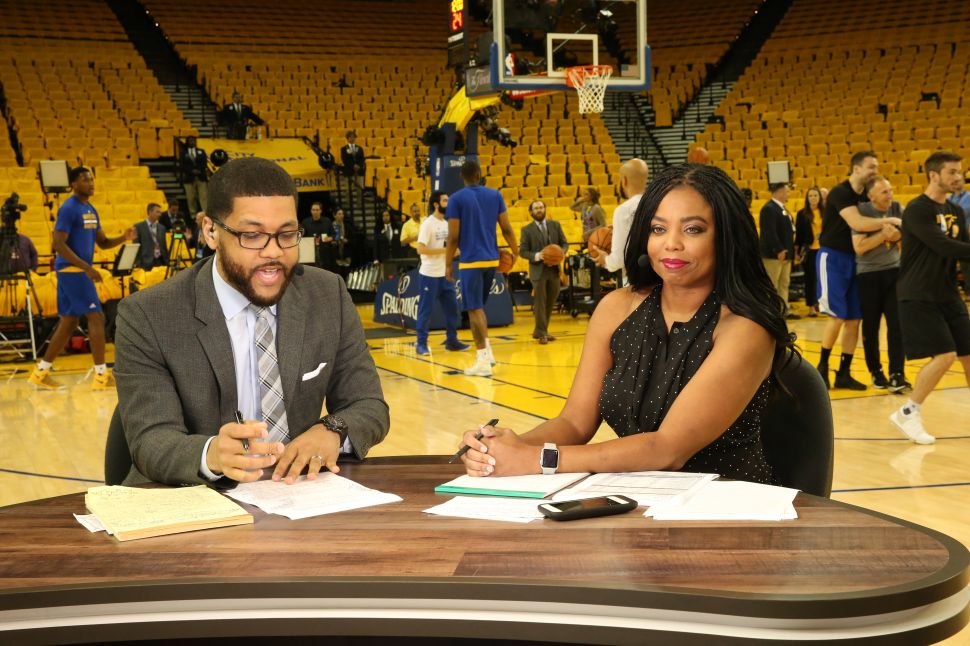 ESPN suspended on-air talent Jemele Hill on Monday for two weeks after she called out Dallas Cowboys owner Jerry Jones on her personal Twitter account. Hill previously found herself at odds with the network after she labeled President Donald Trump a "white supremacist" on the social media platform.
"Jemele Hill has been suspended for two weeks for a second violation of our social media guidelines. She previously acknowledged letting her colleagues and company down with an impulsive tweet. In the aftermath, all employees were reminded of how individual tweets may reflect negatively on ESPN and that such actions would have consequences. Hence this decision." the network said in a statement.
ESPN may have suspended her under the belief that she was supporting an NFL advertiser boycott, which raises questions about the network's loyalties when it comes to business partners and internal employees.
Here are a handful of Hill's tweets from Sunday.
On Monday morning, Hill tweeted the following:
Hill's tweets came in response to Jones' announcement that any Cowboys players that do not stand for the National Anthem will not be permitted to take the field.
"But if there's anything that is disrespectful to the flag, then we will not play. OK? Understand? If we are disrespecting the flag, then we won't play. Period," Jones said per the Associated Press.
At no point in Hill's posts does she call for an advertiser boycott. Instead, she notes that fans that are upset by Jones' controversial comments can take action in responsible ways. Suspending her opens up the news outlet to criticisms over its journalistic practices and priorities.
Last week, Hill penned an essay for The Undefeated in which she expressed regret for letting her employers and co-workers down with her previous controversial tweets.
"Twitter wasn't the place to vent my frustrations because, fair or not, people can't or won't separate who I am on Twitter from the person who co-hosts the 6 p.m. SportsCenter," Hill wrote then. "Twitter also isn't a great place to have nuanced, complicated discussions, especially when it involves race."
However, Hill made sure as to not backtrack her comments about President Trump.
"Also, let me be clear about something else: My criticisms of the president were never about politics. In my eyes, they were about right and wrong," she wrote. "I love this country. If I didn't, I wouldn't want it to be better."
According to a recent report by data-driven marketing agency Fluent, 62 percent of football fans disagree with Trump's comments suggesting that NFL players who kneel in protest of the National Anthem should be fired.