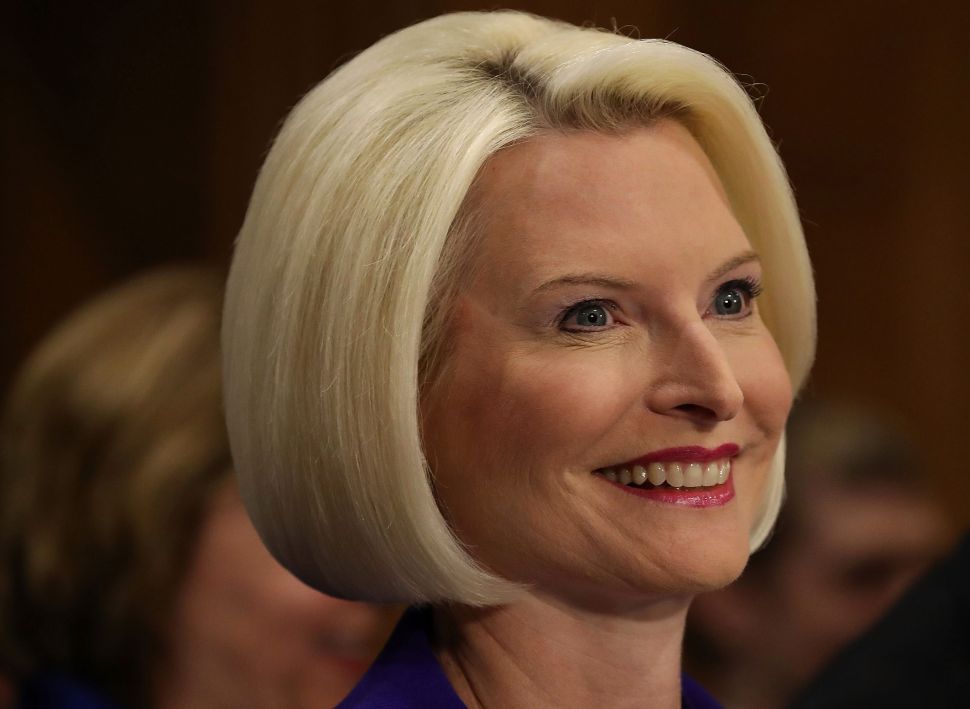 Although former House Speaker Newt Gingrich's unwavering support for President Donald Trump didn't yield him a cabinet position, it may have leveraged the political ambitions of his wife, Callista Gingrich. On Monday, the Senate confirmed Mrs. Gingrich to serve as U.S. ambassador to the Vatican.
The vote was 70-23, with Senate Minority Leader Chuck Schumer and a handful of Democratic lawmakers joining the Republicans in favor.
Callista Gingrich serves as the CEO of Gingrich Productions, one of the many organizations entangled in the nonprofit and for-profit web of her husband's holdings. The in-house media and consulting company pumps out children's books and conservative documentaries, which feature interviews from Mr. and Mrs. Gingrich. A devout Catholic, Mrs. Gingrich sings in the professional choir at the Basilica of the National Shrine of the Immaculate Conception in Washington D.C.
After a six year affair at the expense of Mr. Gingrich's second wife, Marianne Ginther, who Mr. Gingrich also had an affair with at the expense of his first wife, Jacqueline May Battley, his former high school geometry teacher, the former House Speaker married Callista Bisek in 2000. Following the couple's marriage, Mr. Gingrich converted to Catholicism.
"When Newt became a Catholic, it was one of the happiest moments of my life," Callista told the New Yorker in 2012.
Trump has appointed former investment bankers responsible for the 2008 financial crisis to head economic development, climate change deniers to lead the Environmental Protection Agency, and national security advisors with ties to the Kremlin to architect U.S. grand strategy. From mistress to Vatican ambassador, we can now add the strange saga of Callista Gingrich to 2017's political hellscape.