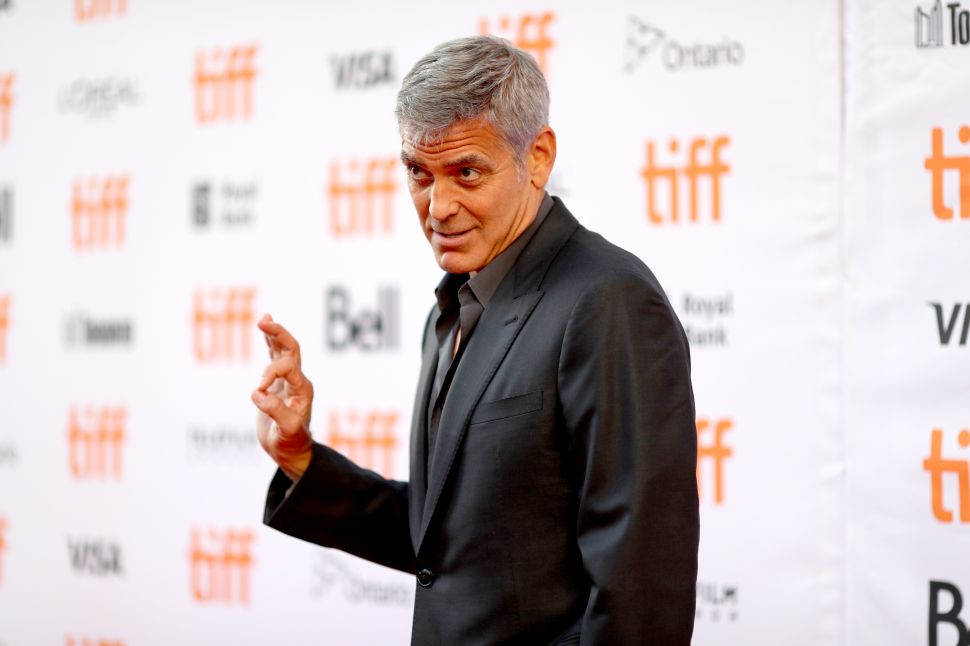 George Clooney has joined Meryl Streep and other A-listers in speaking out against Harvey Weinstein since the New York Times published a damning report last week exposing decades of sexual misconduct claims against him. In an interview with The Daily Beast, Clooney admitted that he had heard rumors about Weinstein's behavior with young actresses, but had dismissed them as hearsay meant to discredit the performer.
"I've heard rumors, and the rumors in general started back in the '90s, and they were that certain actresses had slept with Harvey to get a role. It seemed like a way to smear the actress and demean them by saying that they didn't get the jobs based on their talent, so I took those rumors with a grain of salt," Clooney said.
One of Clooney's first big screen breaks came in 1996's From Dusk Till Dawn, which Weinstein oversaw while at Miramax. Weinstein also helped Clooney transition behind the camera with his directorial debut in 2003's Confessions of a Dangerous Mind. Given their longstanding relationship, some have said Clooney should have known more about Weinstein's behavior. But the Oscar-winner says he never heard anything more aside from rumors and was unaware that Weinstein had reached financial settlements with at least eight women over the series following sexual harassment and assault claims.
"[The] part we're hearing now about eight women being paid off, I didn't hear anything about that and I don't know anyone that did. That's a whole other level and there's no way you can reconcile that. There's nothing to say except that it's indefensible."
Though the two frequently had dinner with one another and were in each other's company on location over the last 20 years, Clooney says he never witnessed anything inappropriate.
"I can tell you that I've never seen any of this behavior ever."
Clooney's next project is the upcoming Suburbicon, which he directed, starring Matt Damon, Julianne Moore and Oscar Isaac.