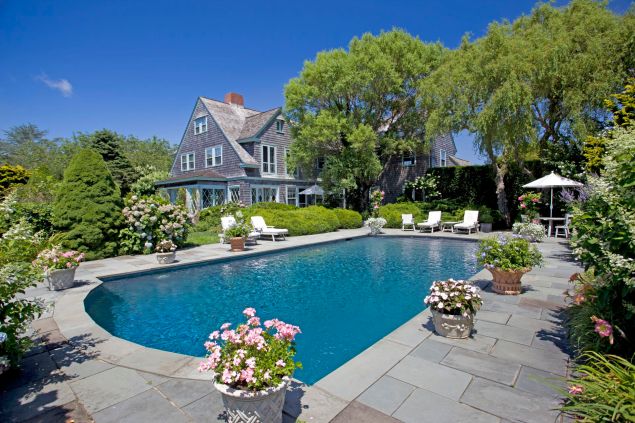 The infamous Grey Gardens estate in East Hampton is exchanging hands for the first time in nearly 40 years.
The property at 3 West End Road is known as the one-time home of "Big Edie" and "Little Edie" Bouvier Beale; it gained notoriety after a 1975 documentary revealed that the Bouvier Beales (relatives of Jacqueline Kennedy Onassis) were living in squalor in the grand home, which had fallen into a state of disrepair.
Author and journalist Sally Quinn and her late husband, longtime Washington Post executive editor Ben Bradlee, bought the 6,000-square-foot home in 1979, and have owned it ever since. After Bradlee passed away in 2014, Quinn decided she no longer wanted to hold on to the home, which they extensively and beautifully renovated. Quinn subsequently listed the eight-bedroom, 6.5-bathroom abode for $20 million in February this year, before lowering the price to around $18 million.
Quinn had better luck finding a temporary occupant for the two-acre property when American Express rented the historic Hamptons estate for summer 2017, with the intent of throwing company events there. Sadly for Amex, it didn't go according to plan, as village officials sent the company a cease and desist letter, claiming the home is strictly meant to be used for residential purposes—not commercial.
But now, Quinn has secured a buyer and the home is in contract, a detail she fittingly confirmed to the Washington Post. She wouldn't say precisely how much the estate sold for, nor the identity of the buyers, though they will be getting the huge home, plus a stucco cottage, heated gunite pool and tennis court. She did, however, say she's "happy" with the contract, as well as that the "new owner 'really understands the house' and plans to preserve it."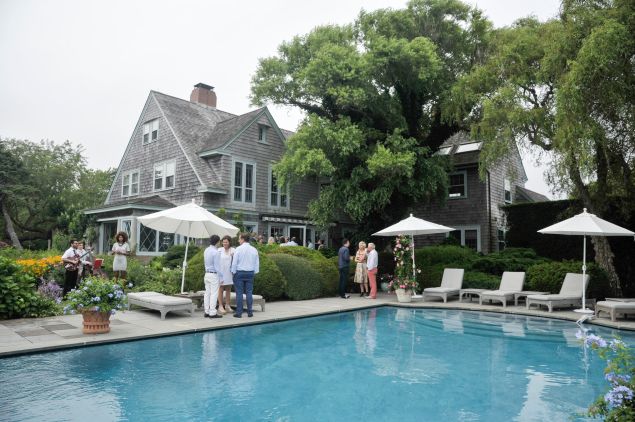 Quinn is holding an estate sale for all the pieces in the house, plus all the antiques she uncovered in the attic that once belonged to the Bouvier Beales. It appears the buyers of the home didn't have a desire to scoop up any of the furnishings.
It's been quite the month for Bouvier family properties, specifically those in the Hamptons—Lasata, where Jackie Kennedy and Lee Radziwill spent their summers, is also now in contract.