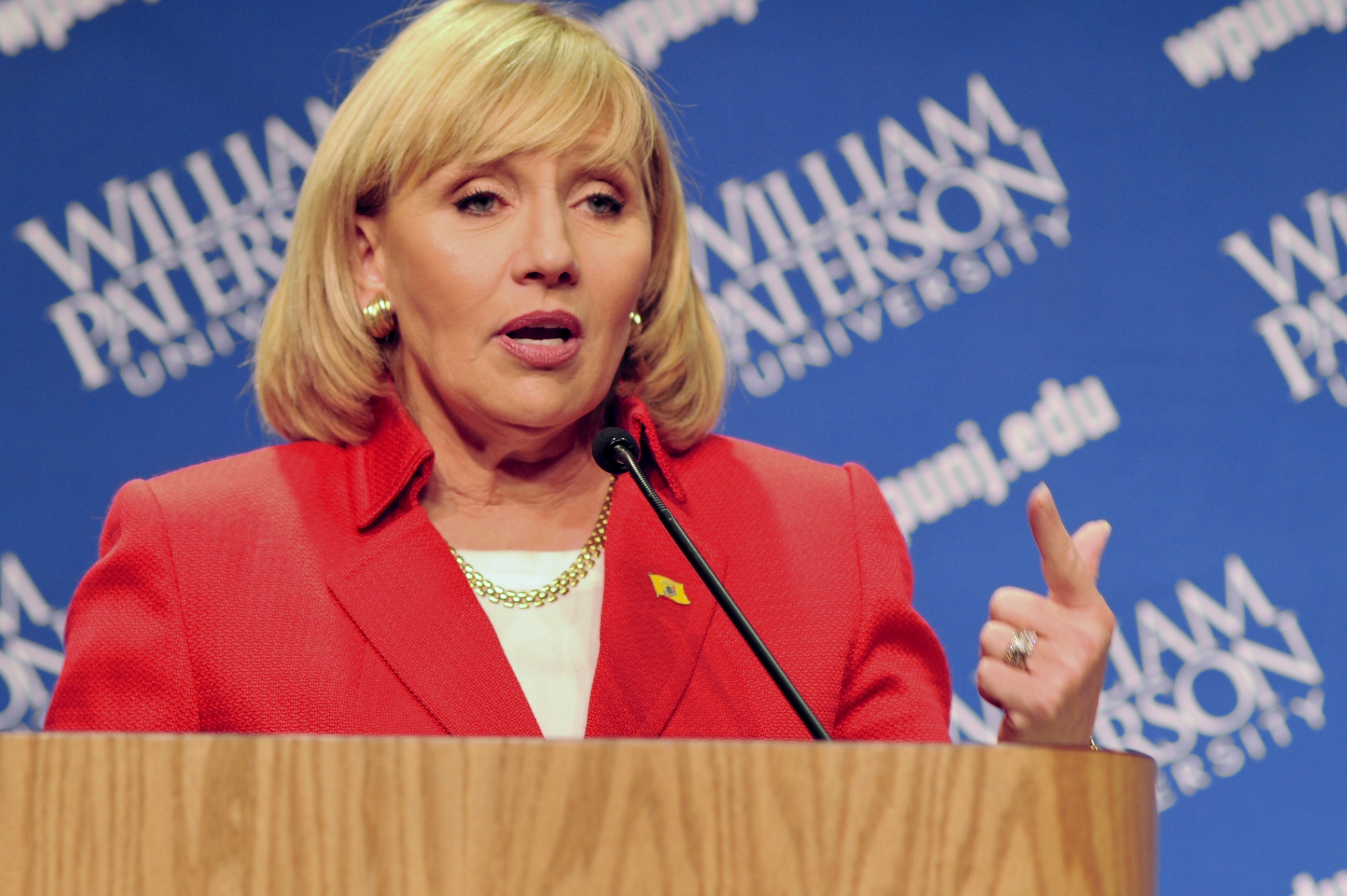 New Jersey's highest-in-the-nation property taxes have been the dominant issue for voters ahead of the Nov. 7 election, but through two general election debates, the major-party candidates for governor have left some important blanks in their plans of attack.
Republican nominee Kim Guadagno has made cutting property taxes the core of her campaign. She proposes to spend $1.5 billion a year on a new tax credit to defray those bills, without having identified a clear way to cover the cost in the $34.7 billion state budget.
Asked about her proposal Wednesday night, she attacked Democratic nominee Phil Murphy for not presenting a plan to reduce property taxes at all and said, "At least I have a plan."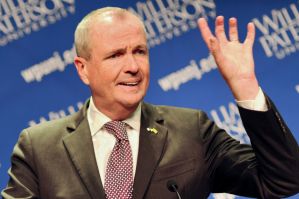 Although Murphy hasn't offered a property tax reduction plan per se, he argues that fully funding the school-funding formula — one of his core campaign proposals — is the answer to the property tax puzzle.
Property taxes are up 17 percent over Christie's eight years because schools have been deeply underfunded, Murphy argues. (School costs are the main driver of property tax increases in most municipalities.)
However, speaking to reporters after the debate Wednesday, Murphy acknowledged that even if he ramped up funding for schools, there is no guarantee local governments would then lower property taxes.
The average property tax bill in New Jersey was $8,549 in 2016, according to state data. Voters consistently rank property taxes as the top issue in public polls. There were plenty of questions and opportunities in the two debates for the candidates to flesh out their plans in more detail. But they mostly stuck to their talking points.
Guadagno's so-called "circuit breaker" plan would cap the school portion of property tax bills at 5 percent of household income. The average family would save $800 a year, according to her campaign. But that plan would cost $1.5 billion, about 3 percent of a $34.7 billion state budget already starved for revenue. Guadagno has promised to pay for this through various methods including natural revenue growth (most of which already goes every year to rising pension and health care costs for public workers), overhauling health care benefits, and auditing state government to root out waste, fraud and abuse.
"I think we have laid out very specifically a plan for how we pay for 3 percent of our $34 billion budget," she said at Wednesday's debate, without getting specific.
Murphy pointed out that the audit idea suggests that Gov. Chris Christie's administration has been sitting on $1.5 billion in potential savings, even as it struggled to close budget shortfalls over the years. Asked about this Wednesday, Guadagno said other states have found $2 billion in recent audits — then she got defensive.
"At least I have a plan," Guadagno said. "What I hear from Phil Murphy's team is that he is not going to address property taxes at all."
Murphy says school districts have had to hike taxes to make up for cuts to state funding during Christie's tenure. "Fifty-three percent of one's property tax bill is public education," he said in the first debate last week. "We will fully fund public education in this state."
In the spin room Wednesday, Murphy said school districts, "theoretically," could spend the extra funding without lowering tax rates. He's banking on local officials to take the extra state aid and spend it on tax relief.
"Any good steward of financial management at the local level is going to say, 'You know what, we got to find a way to make folks in the middle class get a benefit from this,'" Murphy said.
Murphy, who is backed by public safety unions, has also refused to weigh in on a related issue: extending a 2 percent cap on yearly salary hikes negotiated in arbitration for police and firefighters. The cap is credited for reining in property tax increases during the Christie administration. Murphy says he wants to wait for a task force report on the cap due at the end of the year so he can make a decision "based on the facts." A version of that report was released recently, but Murphy said it didn't count because the Democratic appointees on the task force did not agree to release it. The data on property taxes, however, is unlikely to change by the time the report is due in December.
"I want to see the facts," Murphy said when pressed by the moderator. "I want to get all the parties around a table and make the right decision. Leadership is tough sometimes and that's what this will require."
Guadagno, who has vowed to extend the cap, on Wednesday told Murphy, "You just want to dodge the answer."