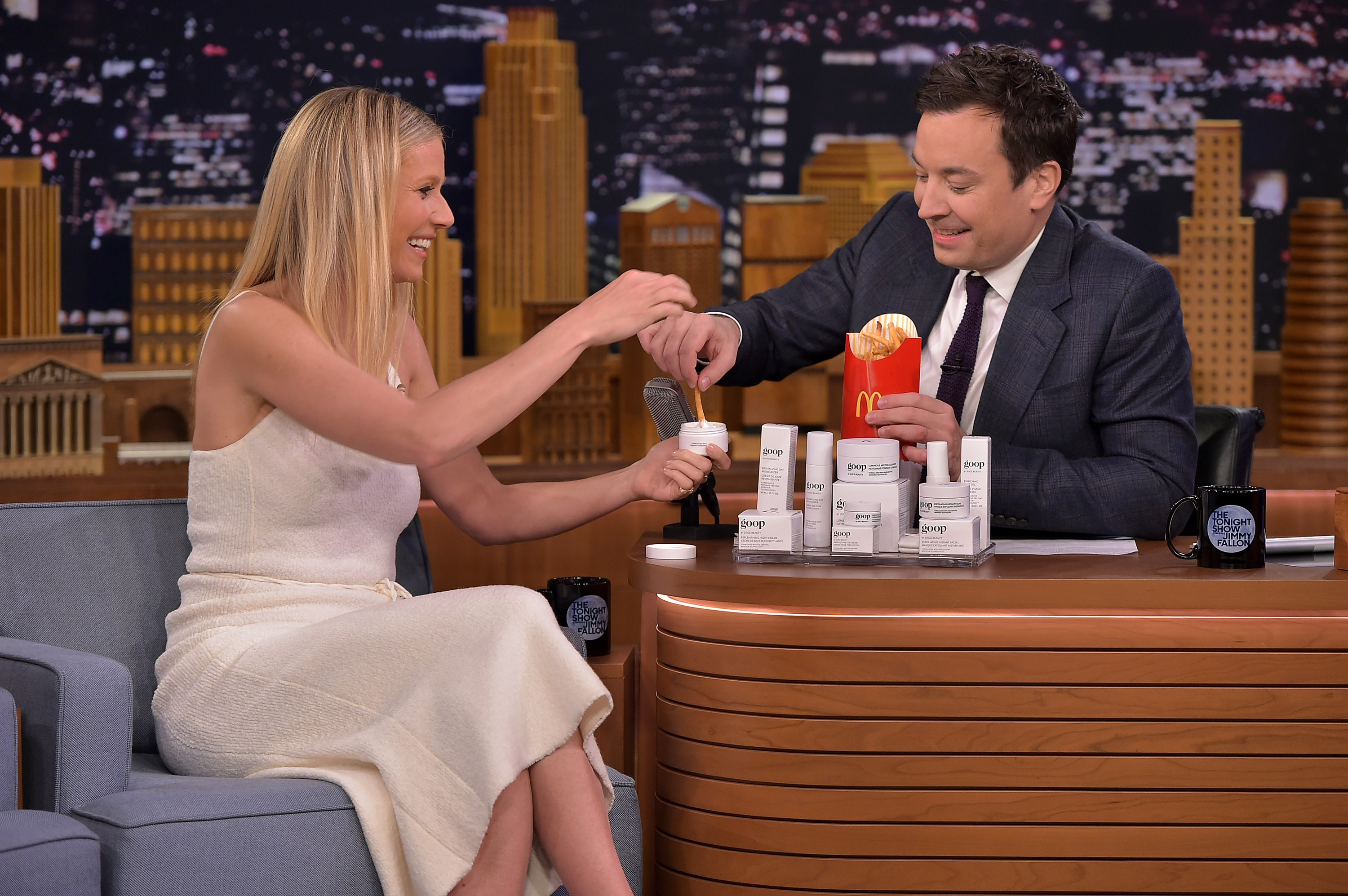 It's no secret the general public is obsessed with what celebrities eat, whether it's a journalist describing the strategic hamburger a starlet ordered during an interview or the notorious Moon Juice founder's food diary. Whether it feeds into the "Stars—They're Just Like Us!" narrative or defies it, both are equally entertaining. A new interview proves that Gwyneth Paltrow, the most aspirational starlet of all, defies being #relatable.
Celebrity chef Kate McAloon spilled some serious tea to an Australian news site, discussing her former clients in great detail. McAloon counts Steven Spielberg, Miranda Kerr and Paltrow as past clients—and it seems as if she didn't have to sign an NDA before cooking for any of this A-List crowd.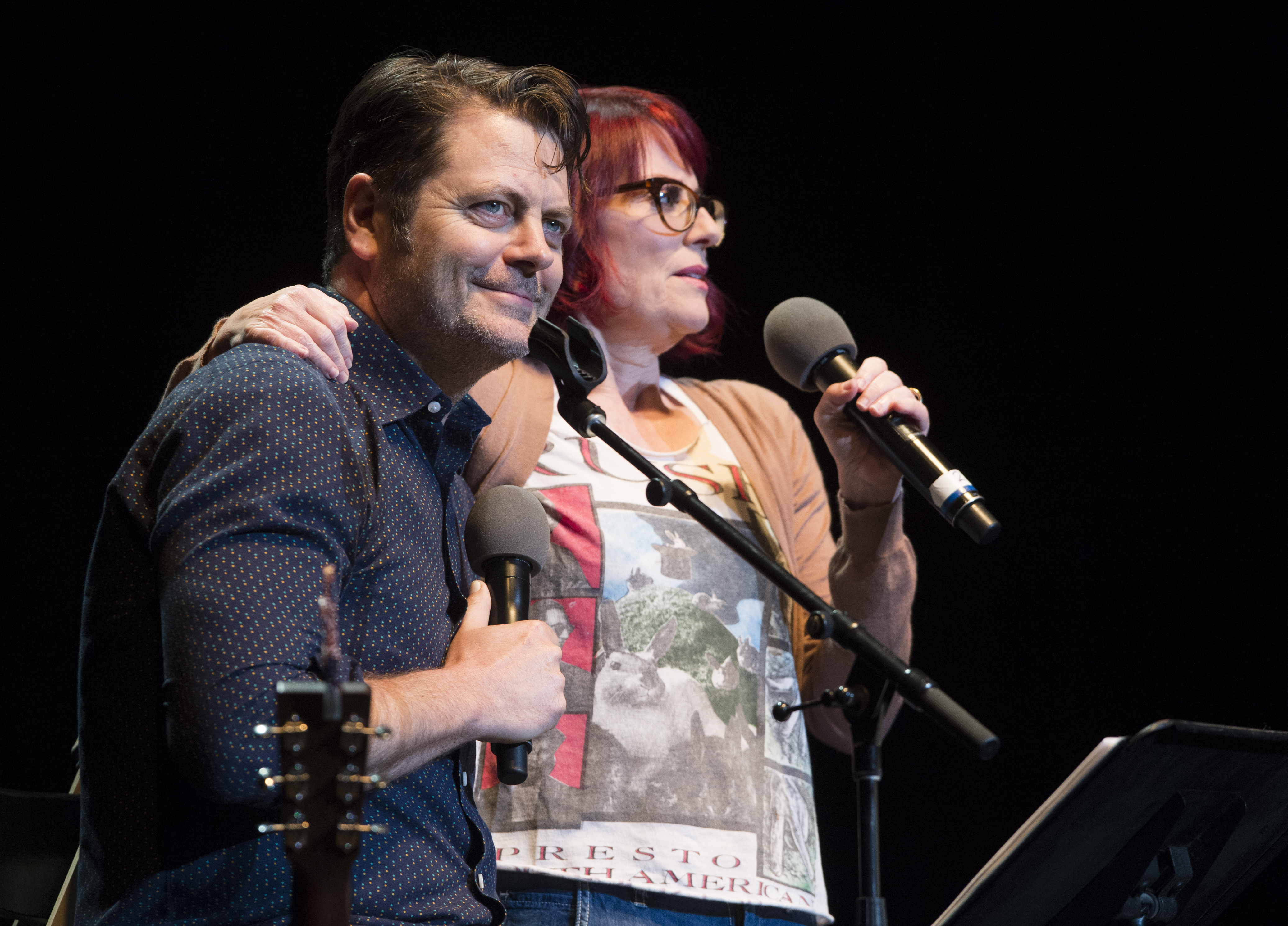 The chef started her foray into feeding celebs with Nick Offerman of Parks and Recreation fame, and his wife Megan Mullally, best known for her role of Karen on Will & Grace. After her time with the couple, McAloon moved onto cooking for Courteney Cox and David Arquette, for four years.
Then, it was time to whip up some vegetable curry with quinoa for Miranda Kerr, way back when the model was still married to Orlando Bloom. Kerr, she revealed, "really does eat like she says she does," unsurprisingly opting for foods that contain no chemicals or carbs.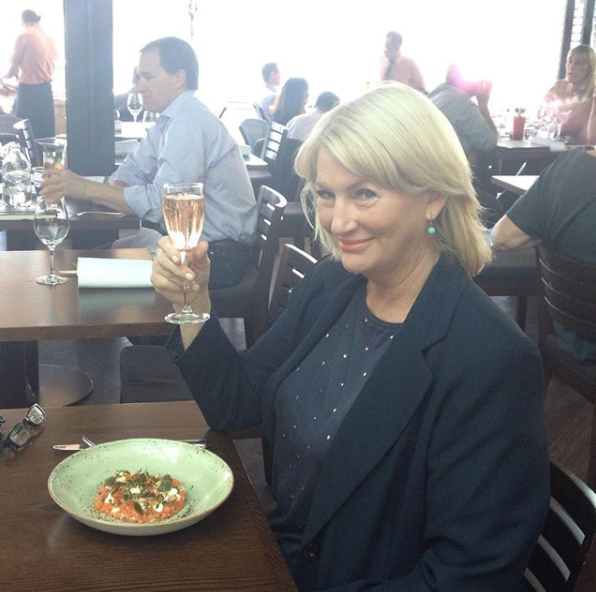 McAloon had much to say about Paltrow, who sounds like a very difficult client. She fed the Goop founder prior to her conscious uncoupling from Chris Martin. "I had a brief from their assistants…they eat nothing…They avoided any sugars, anything sweet, no dairy, just more vegetables. When I got there I was trying to stick to the brief and I realized as I started adding more ingredients in, they said 'Your food is getting better.' That's what happens when you eat more than grass."
While Paltrow is known for many things, from yoni eggs to sex dust, being relatable is not one of them, and will likely never be, especially if those close to her chat about her true predilections. Maybe the next Goop gift guide will include the chicest bites of grass, to truly stay on brand.