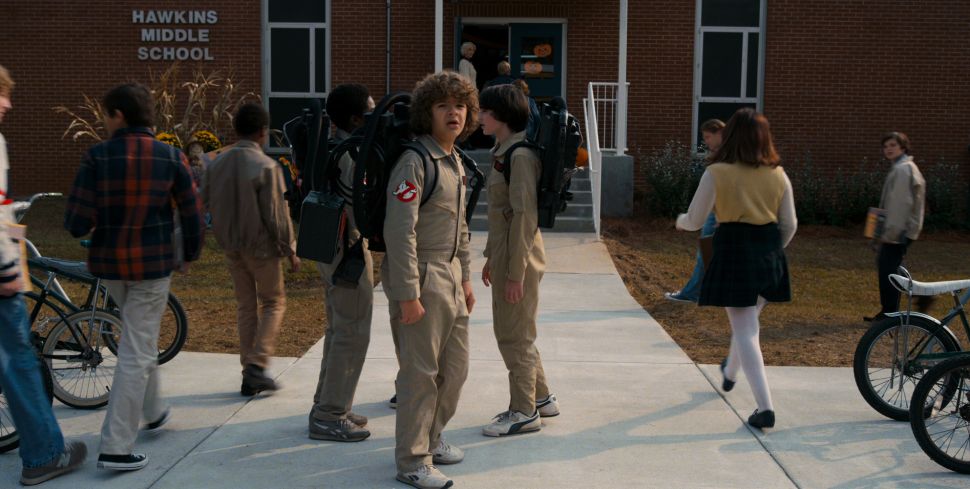 It's almost Halloween, which means costume parties are around the corner. But the hardest part of this holiday is often choosing your costume. TV from the last 12 months is a great place to find inspiration. Whether you prefer to buy something new, repurpose items from the depths of your closet or make an ensemble from scratch, there is a television show to match your Halloween party needs.
One of this year's most anticipated returning shows, Stranger Things—which just so happens to be set at Halloween—will hit Netflix on Friday, October 27. If you want to dress as your favorite monster-hunter or enhanced individual, this might mean some very last-minute costume construction, especially if you you're planning on going as Eleven and were banking on a blonde wig and pink dress—so 2016. This year, think curly hair and denim overalls to get her tween look. Accomplishing this is easy; all you need is a gray sweatshirt and white t-shirt. Nosebleed makeup is optional, but will sell the idea that you haven't just picked a random outfit from your wardrobe. Other recent Eleven clothing additions show her layering in a plaid shirt and coat; fairly common items, but a trip to the thrift store will better suit the vibe of '80s nostalgia. As for the boys, their Ghostbusters' suits couldn't be more '80s appropriate. How about going as one of the kids dressed as a Ghostbusters character?
For another costume within a costume suggestion look no further than the Big Little Lies finale where the leading ladies of the award-winning miniseries dress as different characters played by Audrey Hepburn. Etsy has you set for Holly Golightly accoutrements if you want to pull a Madeline, but a little black dress will also suffice.
GLOW, another Netflix original set in the '80s, resonated with viewers because of the do-it-yourself charm of the early costumes. Ruth, an unemployed actress who auditions for an all-women wrestling team, uses household items like rubber gloves and a shoelace to make her first wrestling ensemble. Her jazzercise garb is ideal for the ring and bodysuits are easier than ever to find, having made a comeback over the last year. American Apparel's Spandex department has them in everything from gold to leopard print. Pair one with blue lipstick in Blue-tiful Kitty from Katy Perry's CoverGirl collection and hair with maximum volume so everyone knows you are a Gorgeous Lady of Wrestling.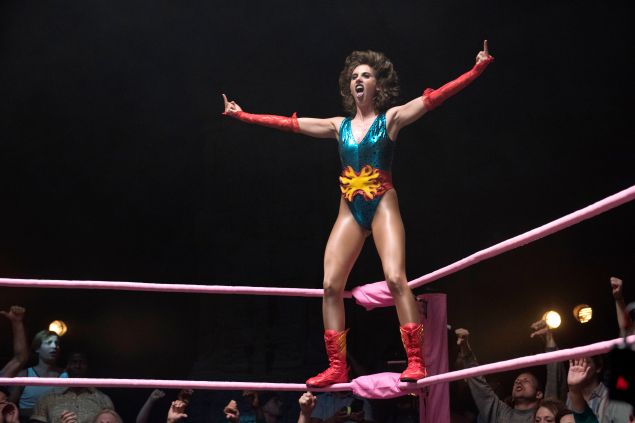 For more reasons to go '80s thrift shopping for your Halloween look, why not choose one of the many spy disguises used by Philip and Elizabeth Jennings on The Americans, a drama series about two KGB spies living in Washington, D.C. during the Cold War. Grab yourself a wig, some oversized specs and a dowdy sweater to appear completely unassuming. The only downside is some might mistake you for going full hipster.
Costume designer Ane Crabtree has delivered some of the most iconic costumes on TV, first with Westworld followed by the Emmy award-winning Handmaid's Tale. For a Westworld-themed look, take cues from Dolores' mid-season change of outfit, or turn yourself into a technician with simple white coveralls. Just paint the sleeves red and walk around with a tablet.
If you're handy with a sewing machine, there are patterns available on Etsy for The Handmaid's Tale's iconic capes and wings. This ensemble is instantly recognizable and it also doubles as a political statement, as this has become one of the symbols of the real life resistance movement.
Winter is coming, so bundling up in a  Game of Thrones costume has the added benefit of keeping you warm. Costume designer Michele Clapton revealed that this Ikea rug is the inspiration for the Night's Watch costumes. Or you could even try to be a little bit more adventurous and turn yourself into Jon Snow's direwolf ghost. Here's a couple of mask suggestions to help.
Twin Peaks has a number of great costumes to emulate for Halloween, like the simple Agent Cooper black suit and the abstract steam kettle version of Phillip Jeffries. The latter will definitely be a conversation starter. There are also truly scary costume ideas from both the original series and revival: double denim wearing Bob and the soot-covered Woodsman. Just remember to ask people "Got a light?" for maximum creepiness.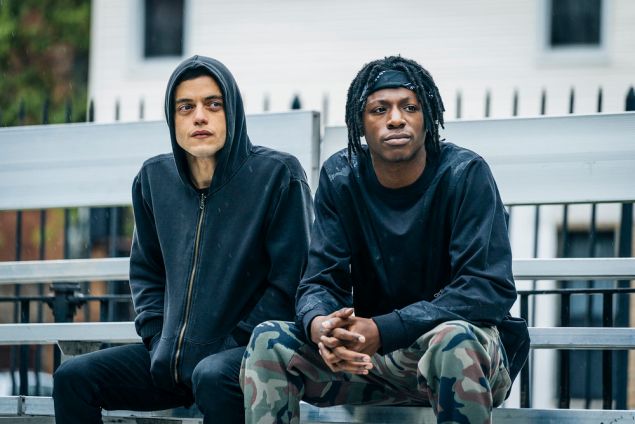 For the ultimate in easy costumes, look no further than Mr. Robot and grab a black hoodie, skinny jeans, black T-shirt and F Society mask. Elliot, a computer programmer-slash-vigilante hacker, briefly wore a Josh Groban shirt in the season 3 premiere, if you want to mix things up with a very specific reference..
And if all else fails, make like Hollywood and revive something from TV past such as X-Files' Mulder and Scully. Grab a trench coat, flashlight, suit and homemade FBI badge for that good old-fashioned reboot nostalgia.
With so many iconic reboots and riveting new releases, it can be overwhelming when choosing what to watch, let alone what to wear. Whether you pull a costume together from your closet or the store, or DIY something uniquely your own, let primetime TV and Netflix releases be your guide.
Emma Fraser is the creator of TV Ate My Wardrobe and spends most of her time writing about TV, fashion and costuming, like Abbi and Ilana's Broad City style, the wigs on The Americans and Fleabag's lipstick. Emma has a MA in Film and Television, and she holds Angela Chase responsible for this path. You can find her on Twitter @frazbelina
More by Emma Fraser:
The Woman Behind Chadwick Boseman's Impeccable 'Marshall' Attire
'Mark Felt' Costume Designer on Conveying Power Through Ugly, 1970s Ties
It's Going to Get Ugly in 'Crazy Ex-Girlfriend' Season 3
Where to Shop All the Looks From HBO's 'Insecure'