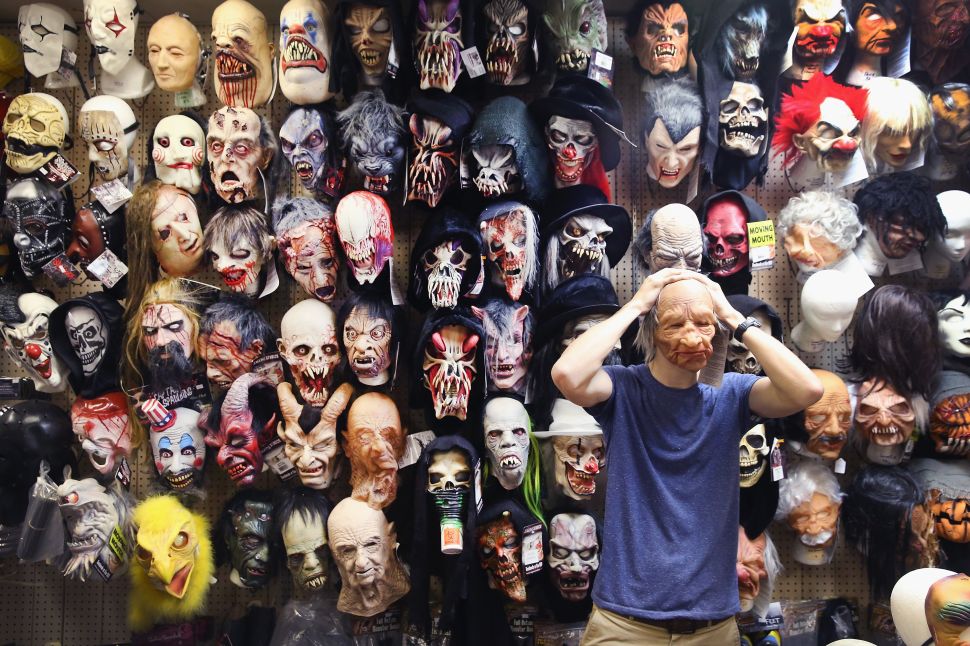 Halloween is just around the corner, and consumers are (very likely) rushing into a spending craze.
Americans are expected to spend $9.1 billion on Halloween this year, an 8 percent increase over last year, The National Retail Federation (NRF)'s annual Halloween spending survey shows.
Both the number of consumers planning to celebrate the holiday and average individual spending have increased from last year (179 million people spending an average $86.13 in 2017, versus 171 million people spending an average $82.93 in 2016), adding up to the increase.
Something to notice: it's a big jump in spending prediction over not just one year, but more than a decade. In fact, it's the highest since the data has been tracked.
Since 2005, NRF has been conducting surveys every September on targeted consumer groups to predict Halloween spending for that year. In 2005, the planned spending was $3.3 billion. After a brief drop after the 2008 Financial Crisis, the number picked up steadily and has almost tripled since.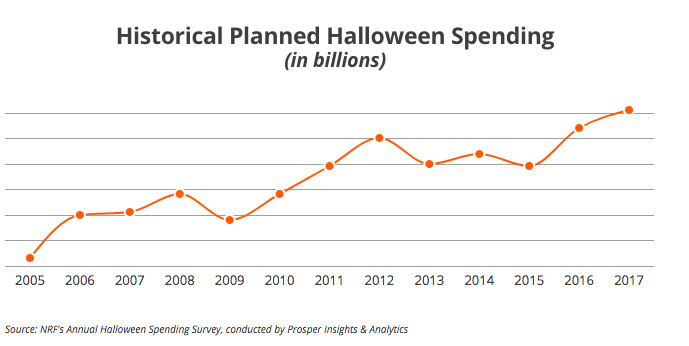 "A big driver for this increase since 2005 is the influence of social media over consumer decisions," Ana Smith, NRF's spokesperson, told Observer.
Nearly two-thirds (64.6 percent) of the surveyed say they will look for shopping inspirations from social media, including Facebook, Pinterest, YouTube, Twitter and Instagram, in addition to retail stores and traditional media. Two years ago, only 44 percent of the respondents checked these boxes.
In this year's survey, Facebook and Pinterest are the most influential tools to inform people's buying decisions.
"Halloween is such a visual and experiential festival, so people are increasingly getting ideas and inspirations form social media on decorating their houses, buying costumes and even dressing up their pets," Smith said.
This year's survey also shows that less people are concerned with economy when it comes to Halloween spending. Only 12.9 percent of the surveyed say their spending will be impacted by the economy, down from 14.1 percent last year.
Smith expects spending to keep growing. "The difference in year-over-year growth in Halloween spending is pretty regular. I won't be surprised to see the number to continue growing in the coming years," Smith told Observer.