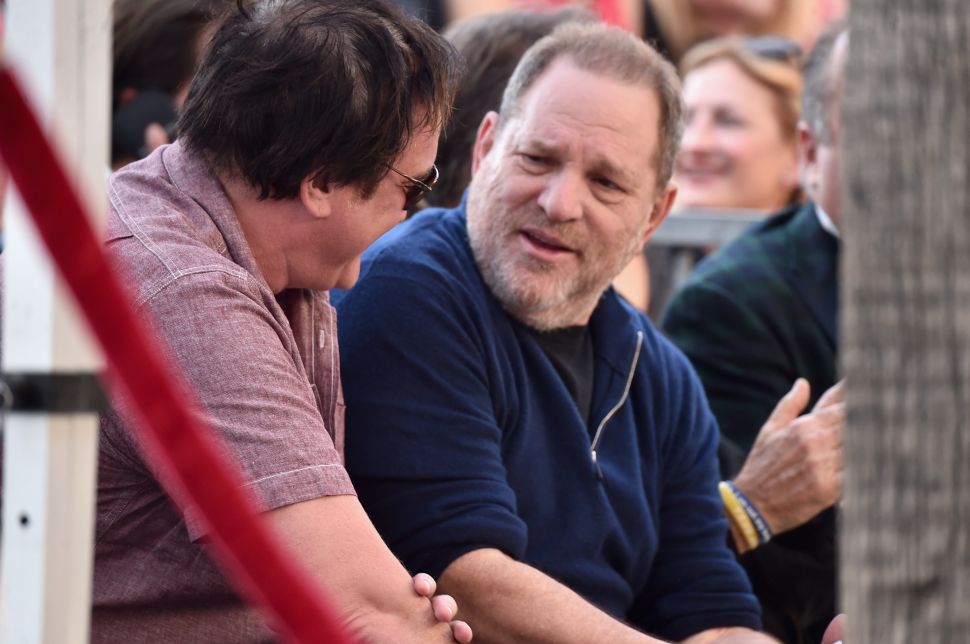 Harvey Weinstein, who was fired by the board of The Weinstein Company on Sunday following a New York Times report detailing decades of sexual harassment allegations against him, has now been accused of sexual assault by three women in a new story published by The New Yorker.
The outlet's report follows a 10-month investigation by journalist Ronan Farrow, who spoke with 13 women that claimed some level of sexual harassment or assault over the last 20 or so years.
"Three women — among them [actress Asia] Argento and a former aspiring actress named Lucia Evans — told me that Weinstein raped them, allegations that include Weinstein forcibly performing or receiving oral sex and forcing vaginal sex," Farrow wrote in the report.
Agrento was reluctant to speak out until now because she feared Weinstein would ruin her career. "I know he has crushed a lot of people before," she told Farrow. "That's why this story—in my case, it's twenty years old, some of them are older—has never come out."
Lucia Stoller claims that Weinstein sexually assaulted her in 2004 at the Cipriani Upstairs club.
Per The New Yorker:
"'He forced me to perform oral sex on him.' As she objected, Weinstein took his penis out of his pants and pulled her head down onto it. 'I said, over and over, 'I don't want to do this, stop, don't,' she said. 'I tried to get away, but maybe I didn't try hard enough. I didn't want to kick him or fight him." In the end, she said, "He's a big guy. He overpowered me.' At a certain point, she said, 'I just sort of gave up. That's the most horrible part of it, and that's why he's been able to do this for so long to so many women: people give up, and then they feel like it's their fault.'"
Below is an audio recording taken during a New York Police Department sting operation in 2015 and made public for the first time by The New Yorker. In it, Weinstein admits to groping Filipina-Italian model Ambra Battilana Gutierrez. He says it is behavior he is "used to."
A representative for Weinstein denied these accusations, telling TheWrap:
"Any allegations of non-consensual sex are unequivocally denied by Mr. Weinstein. Mr. Weinstein has further confirmed that there were never any acts of retaliation against any women for refusing his advances."
Farrow's report says that Weinstein's long-running sexual misconduct was an open secret within Miramax and The Weinstein Company.