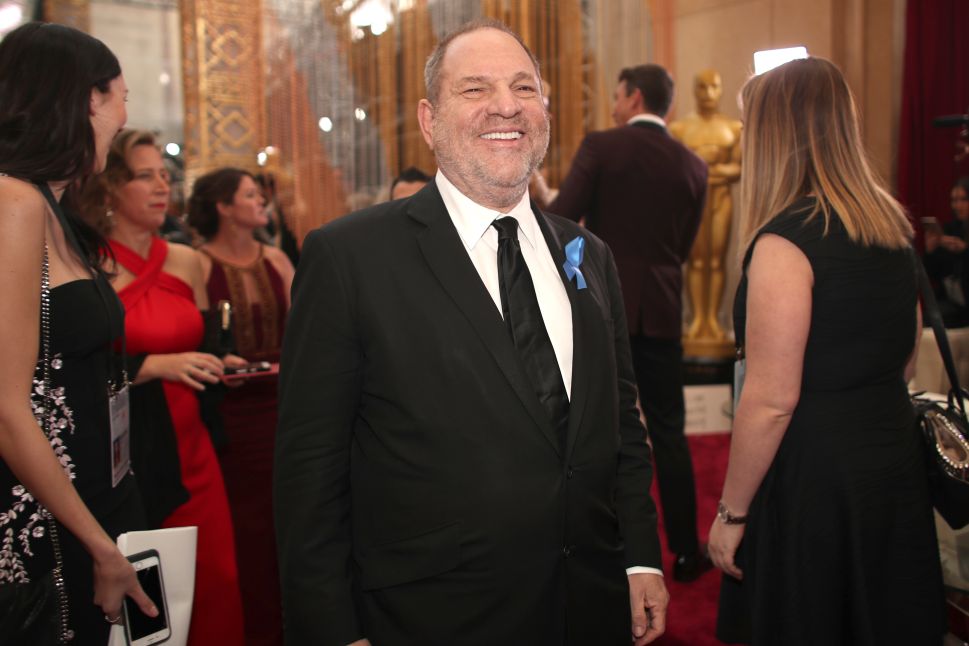 The New York Times and The New Yorker are reportedly set to release harmful information to film producer and executive Harvey Weinstein. THR reports that The Weinstein Co. head honcho has hired a handful of lawyers and crisis managers recently in an effort to combat the Times on a story about his personal behavior.
It's unknown what the story specifically covers, but the outlet is said to have been reaching out to scores of current and former employees and co-workers of Weinstein. According to THR, associates dating back more than 20 years when he was running Miramax have even been contacted. There are also reportedly internal human resources documents that paint Weinstein in a very negative light.
UPDATE 2:00 p.m. EST: The New York Times has published its piece on Weinstein, which details decades of sexual harassment claims against him.
Weinstein is known as a fiery figure throughout Hollywood, one whose treatment of employees and infamous temper have been talked about in the past. Entourage's bombastic and intense Harvey Weingard was even loosely based on Weinstein.
The Hollywood producer declined to address the story in an interview Wednesday, telling Variety: "I've not been aware of this. I don't know what you're talking about, honestly…Why don't I get, since I must have these high-priced lawyers, let me get them back to talk to you."
Later, he released a brief statement through a spokesperson, saying: "The story sounds so good, I want to buy the movie rights."
In addition to the Times, NBC News correspondent Ronan Farrow has been working with The New Yorker on a "lengthy" piece about Weinstein's past. A representative for The New Yorker told THR, "We don't comment on pieces we haven't published." Per Variety, the allegations reportedly cover sexual allegations and improper workplace behavior, though that has not been confirmed.
The Weinstein Company is known for its prestige Oscar-contending dramas such as The Artist, The King's Speech, Silver Linings Playbook and Quentin Tarantino's films.