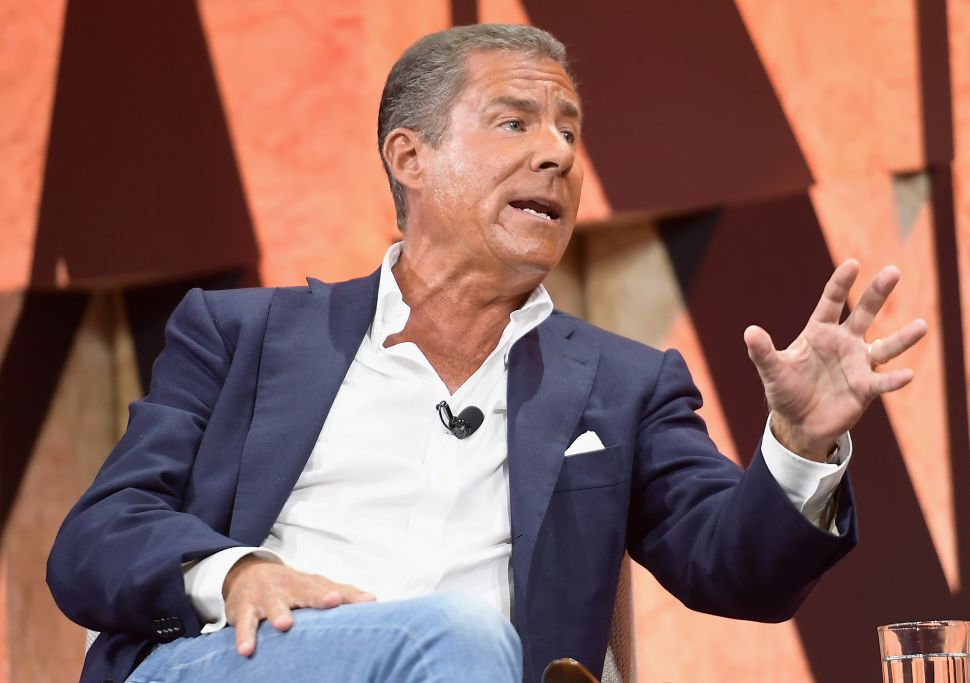 When HBO first announced that the Caucasian showrunning duo behind Game of Thrones, David Benioff and D.B. Weiss, would be creating an alternate-reality slave drama as their anticipated follow-up, people were rightly skeptical. The news drew immediate backlash online with calls to cancel the project before it had even begun. But HBO never wavered, calling the series a "risk worth taking" and publicly supporting the creative vision. While the network has yet to really address the main complaints from viewers, HBO CEO Richard Plepler did say that a more thorough rollout is on the horizon.
As the keynote speaker at Mipcom, Plepler again expressed regret over how the series was initially announced.
"We tried to explain something that's very nuanced in a two-page press release," he lamented (per Deadline). Those involved in the series have maintained that the controversial subject matter will be handled with care and respect, yet no specifics on Confederate have been given beyond a plot synopsis. The lack of information has done little to assuage the doubts of viewers.
"When we get to the point that we're ready to move forward, when they start writing, then we'll sit down and explain what we're trying to do," he added.
Here was the official announcement that came back in July.
Before Benioff and Weiss move on to Confederate, they still have one more season of juggernaut Game of Thrones to go. Though Jon Snow's adventures may be coming to a close, HBO isn't willing to let go of its cash cow ratings behemoth just yet (understandable). Five different unrelated spinoffs are being developed with the hopes that one will make it on air to continue exploring the Game of Thrones world. Plepler noted that the creatives involved feature "a fantastic group of talent, most of whom have lived within the Thrones ecosystem. None of them would do this just to do it. I think we'll find an exciting property to move forward with. I'm exciting about what I've seen."
He continued (via Variety): "… I think we will find with this embarrassment of [writing] riches an exciting property for us to moves forward with. We are looking some things, I have read a couple of early bibles and I'm excited about what I've seen."
Game of Thrones will return for its eighth in final season—complete with a beefed up budget—in either late 2018 or early 2019, while Confederate is expected to arrive at least one year after the conclusion of Thrones.