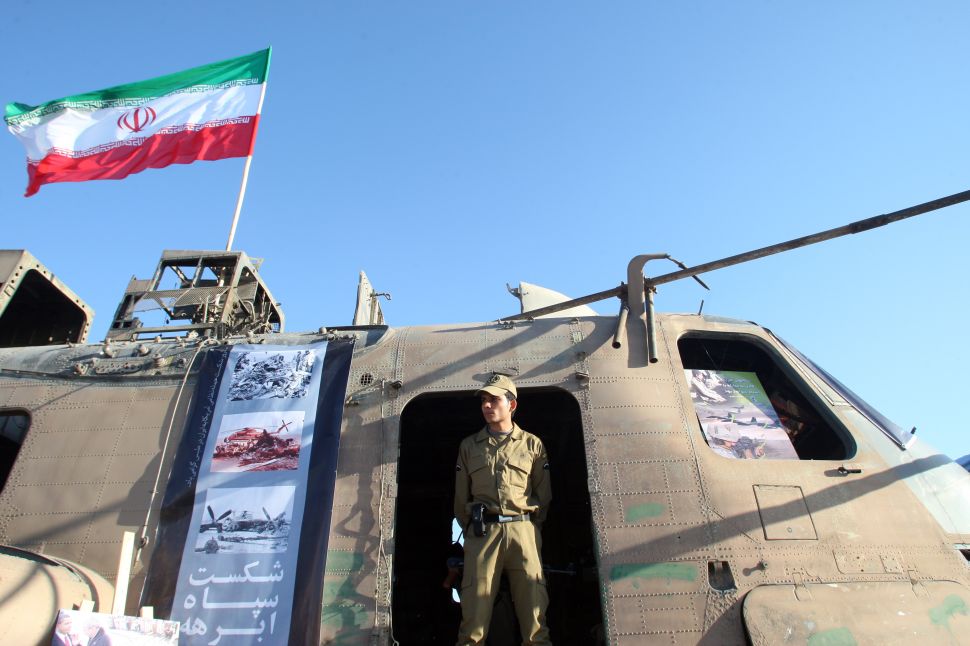 The United States is about to declare the Iranian Revolutionary Guard a terrorist organization.
The Guard and its members are the upper echelon of Iran. They control major industries—especially parts of the oil industry—and entire branches of Iranian society. Guard members are the wealthiest and most successful people in Iran. The only person more powerful than the Iranian Revolutionary Guard is the Supreme Leader, the Ayatollah himself.
Being designated as a "terrorist organization" will cut into the Guard's purse, and it wants to prevent the United States from interfering with its lofty status. As such, it is threatening a crushing attack if it is classified as a terror group.
"We are hopeful that the United States does not make this strategic mistake," Foreign Ministry Spokesman Bahram Qasemi said. "If they do, Iran's reaction would be firm, decisive and crushing."
Tensions flare and pressures mount, especially as rhetoric grows more threatening. Revolutionary Guard Commander Masoud Jazayeri presented a warning to President Donald Trump. Claiming that Trump was attacking Iran and threatening the Islamic Republic, he said, "It seems the Trump administration only understands swear words and needs some shocks to understand the new meaning of power in the world… It is time to teach Americans new lessons," he said.
Technically, being labeled a terrorist organization is a legal change in status, but it also results in dishonor, even among the dishonorable. If the Guard is labeled as a terrorist organization, it will negatively impact the guards' many lucrative business ventures at home and abroad.
If the terror designation is enacted, Iran will likely block U.S. companies from investing in Iran. The country might also take measures to insure that U.S. oil interests in the Gulf of Hormuz, the gateway to oil resources, become very uncomfortable.
There is little doubt that the Iranian Revolutionary Guard sponsors terror and supports training activity. The Guard aids and trains Hezbollah and supports and defends Syrian President Bashar al-Assad.
This is not new information. The Iranian Revolutionary Guard should have been categorized as a terrorist group long ago. It's not too late now, regardless of the blowback.
Micah Halpern is a political and foreign affairs commentator, author the "The Micah Report," and host of the weekly TV show "Thinking Out Loud w Micah Halpern." Follow him on twitter: @MicahHalpern
More by Micah Halpern:
Israel Intercepts Bizarre Shipment of Hamas Supplies: Kids' Slippers
US Picks Up Iranian Chess Master Banned for Not Wearing Hijab
Palestine Joins Interpol, Becoming One Step Closer to International Recognition