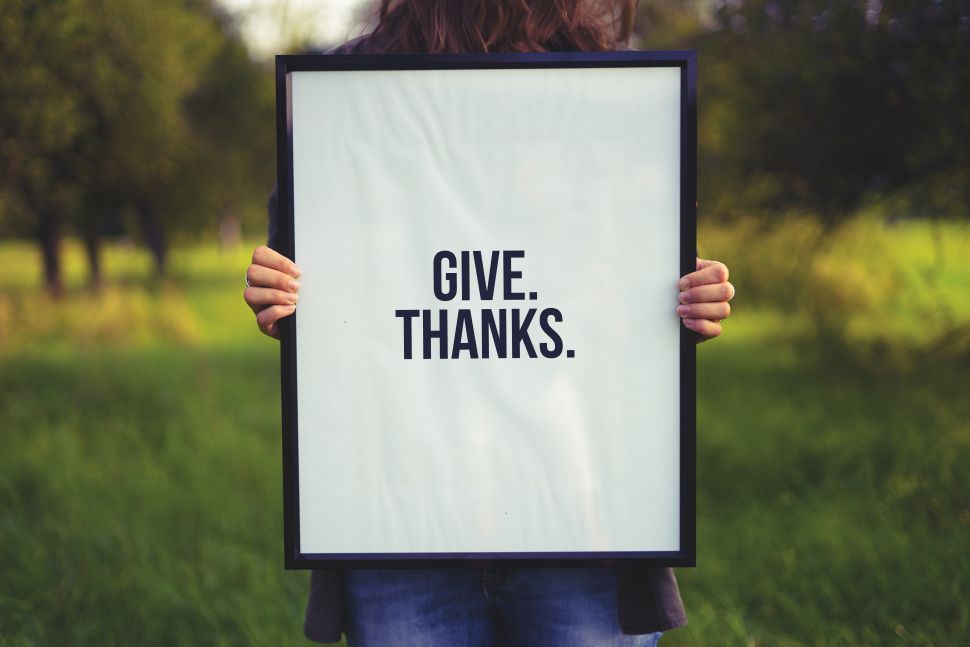 Myka's Manners is Observer's etiquette column helmed by Myka Meier, the director of Beaumont Etiquette and founder of The Plaza Hotel's Finishing Program, an instructional course in modern manners. Send all your questions on contemporary decorum to Myka@Observer.com
Q: I go to networking events and always seem to get stuck speaking to people I don't want to talk to. How do I graciously exit a conversation? Signed, Annoyed.
Dear Annoyed,
First, you must be a very interesting or attractive person, so lets not discount that. Bravo. Second, I will lend you my trick and hope we do not come across one another at a dull party. While engaged with "the plus one," as we'll call this person, you must never be impolite or dismissive, because (1) you never want to be hurtful, and (2) you never know who this person knows. Simply wait for a break in conversation and say "It has been so lovely speaking this evening, however I must excuse myself to (make a call / find my friend / insert preferred reasoning here). I do hope you enjoy the rest of your evening and good luck with the leaky roof!" The secret is not to say you are going to the bar, the bathroom, or for a smoke, as those are all things 'the plus one' could say they'd like to join in on. To recap: Be gracious, politely excuse yourself, and end the conversation with a definitive goodbye.
Q: I am a female executive who often hosts clients, both male and female, at restaurants. When we are walking through a door, who opens the door for whom? Am I supposed to order before my male clients or do they order first? Not a feminist, just confused.
Dear Not a feminist, just confused,
Etiquette "rules" are becoming less gender specific and more gender neutral. Therefore I advise whoever wants to show respect to the other person, should be the one to hold the door open or allow their guests to order first. If I hold the door for a male client but he insists I walk through first, I simply recognize it's him showing me what he considers respect and I reply "Thank you, that's so kind."
On the other hand, I recently had a male client who said he opened a door for a woman and said "ladies first," by which she immediately gave him a dirty look and yelled "I can open the door on my own, thank you!" He told me the story and asked if "etiquette had changed" by which I replied that it had. With modern etiquette, particularly in business, I advise gentlemen not to say "ladies first" but simply to say "please, after you" when opening doors or allowing them to order first, so it's not pointing out gender, but simply showing respect. Now…tsk tsk to that lady who barked at this sweet man. While she was trying to make a statement, he was only trying to be kind.
Q: I recently attended a friend's wedding and bought her a beautiful gift. I never received a thank-you note, and I also got married a few months later and she didn't give me a gift. So really, two questions here: (1) Is it okay to ask someone if they received the gift, or is that rude? I'm not sure if she just didn't write a thank-you note, but I'm also worried she didn't get our gift! And then, (2) do I mention I haven't received a gift from her? Because what if her gift was lost, which would be terrible? On the flip-side, perhaps she didn't send a gift, and I don't want to embarrass her. Sincerely, Possibly-appalled .
Dear Possibly-appalled,
Oh dear. Why do weddings always bring out the conundrums in us all? First, never ask someone if they meant to give a gift when you did not receive one. Perhaps for various reasons (financial/time) they chose not to, and asking them may draw attention to something they already feel badly about. That was easy. Second part: it is absolutely okay, after six months or so, to casually mention in conversation that you hope that your friend is enjoying the crystal giraffe from her registry. Once you say that, they will either say "oh yes, we adore that little guy who sits on our cabinet shelf" or "I'm sorry, I'm not sure what you're referring to?" at which point you know to immediately call Baccarat for a refund.
Q: I am a married woman and I met a guy while we were both taking photos of a sunset. We ran to the subway in sync, but the doors closed and we were both left on the platform. We talked about our sunset pictures and since his was superior to mine I asked him to text it to me. While we rode the subway we had a nice chat in which I learned that he worked at a company that does business with mine. I thought it'd be nice to grab a coffee so I texted him as much after I got off. He thinks it's a romantic date. How do I handle this? Sorry, But Married. 
Dear Married,
You got yourself into this oh friendly one, but I will help you get out! As it appears you may be bumping into one another again through work, you want to try to make it the least awkward as possible. Text Mr. Sunset something along the lines of "Coffee at 4:30pm sounds great. I have to meet my husband for his work dinner at 6 but that should give us enough time to swap work stories!" You want to be direct in this situation that you are married. Whatever you do, do not go without clearing the air ahead of time, or this poor chap will end up arriving with flowers or something text-book heartbreaking and it will be doubly awkward to tell him eye to eye.
Q: Dear Myka, I'm not a person who likes hugs or cheek kisses. How do I stop people from greeting me this way? Best regards, Germ-Conscious. 
Dear Germ Conscious,
Heaven help you if you live in the city! While you certainly are not alone, it can be horribly awkward to encounter what I call a 3-C (close-contact-civilian) when you yourself value personal space. I would not necessarily come out and tell the person you don't like to be hugged, but instead show through body language what your preference is. When you see "the hugger" coming, I'd go ahead and stick my hand straight out to shake and hopefully they get the message. If they hug you anyway, usually through body language people can feel a stiff posture does not show reciprocation. Third option, sneeze as they approach… (kidding, but only slightly).
Myka Meier is the Founder of NY-based Beaumont Etiquette and co-founder of The Plaza Hotel Finishing Program. Trained in part by a former member of The Royal Household of Her Majesty the Queen, Myka teaches dining, social and business etiquette, offering courses to adults, children and companies. Follow her on Twitter and Instagram @mykameier