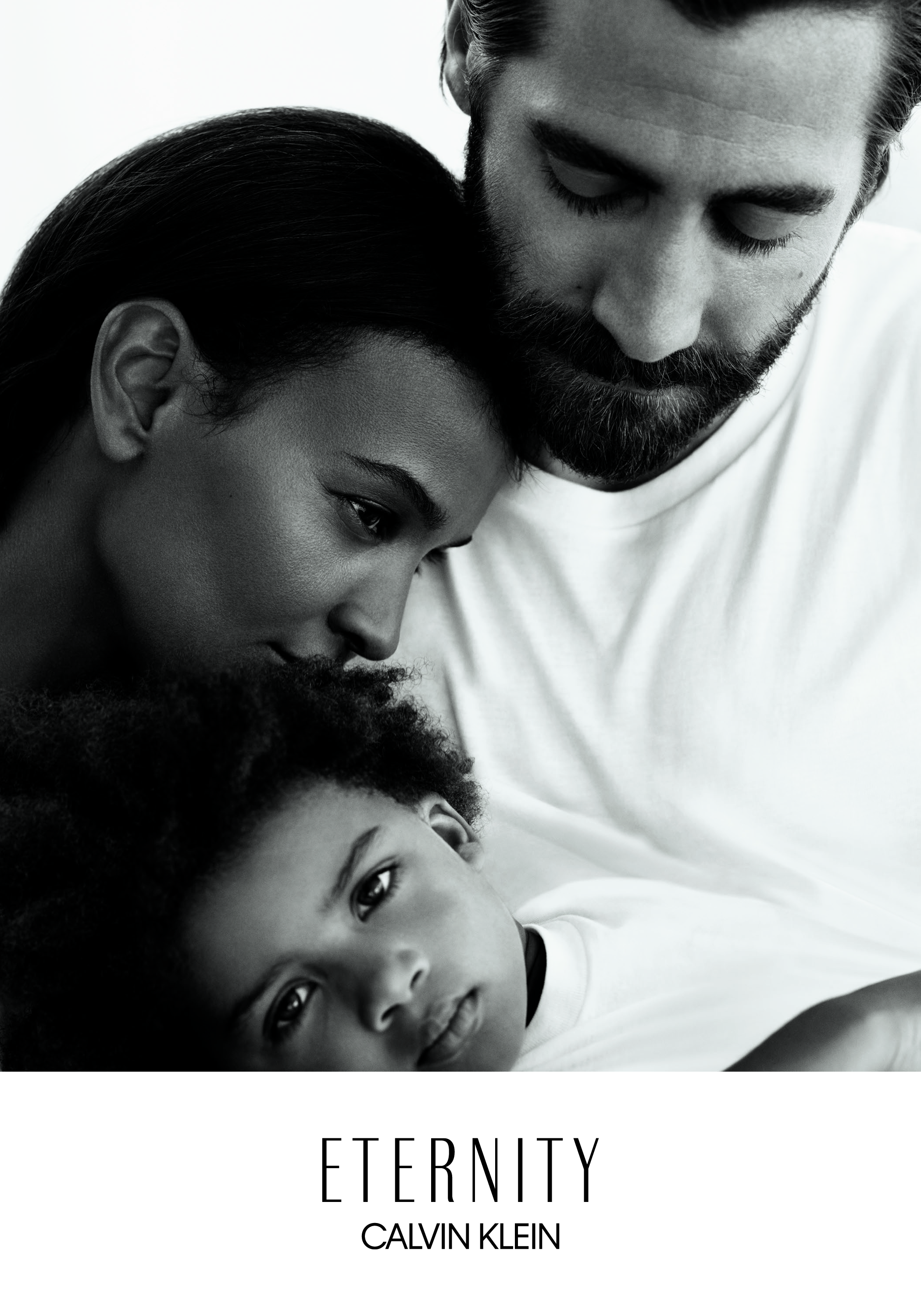 Are you ready for a fall filled with Jake Gyllenhaal decorating your morning commute and staring longingly at you from the screen of your television? Us, too.
That's about to become your reality, as Gyllenhaal was just revealed as the newest face of Calvin Klein's Eternity scent. And he's giving off total hot dad vibes, as he shares the ad with model/advocate Liya Kebede and the most adorable four-year-old actress, Leila. According to the brand, the theme of the campaign focuses on the "longstanding ideas of romance, love, intimacy and commitment." So the #relationshipgoals seen here are real. Or as real as they can be, in a campaign shot by esteemed photog Willy Vanderperre.
Gyllenhaal and his model family are in good company, as Christy Turlington and real-life husband Ed Burns have starred in quite a few campaigns for the same scent, which was launched by the all-American fashion house in 1988. They, of course, join the ranks of major A-listers who have stepped in front of the camera for Calvin Klein, including Kate Moss, Justin Bieber, Brooke Shields, Mark Wahlberg, Scarlett Johansson, Mahershala Ali and many others.
This isn't all we'll be seeing from the Brokeback Mountain actor in the coming months; Gyllenhaal produced and stars in Stronger, which rolled into theaters in late September. Based on the story of Boston Marathon bombing survivor, Jeff Bauman—and the memoir that goes by the same title—the film is already garnering Oscars buzz. So it's pretty likely that Gyllenhaal will slip into some Raf Simons' designed Calvin Klein suits for the forthcoming awards season. Consider that just one more thing to look forward to this fall.