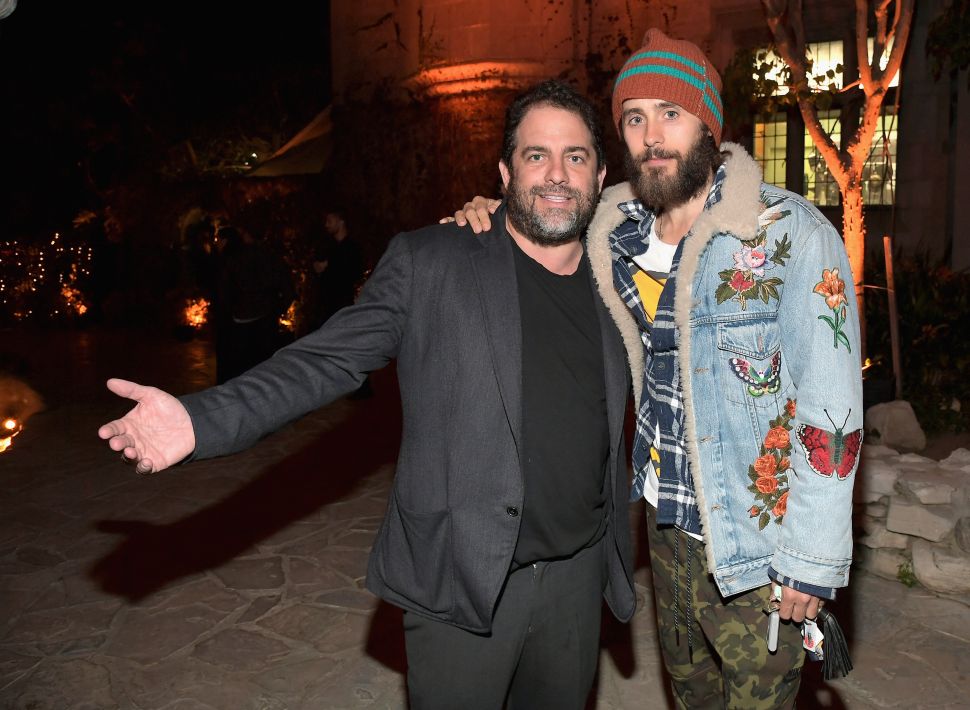 Jared Leto is nothing if not…eclectic. The Academy Award-winning actor has tackled roles of all sorts from teen heartthrob to heroin junkie and will now be taking one of the most recognizable faces of the 20th century: Hugh Hefner. Leto will star in an upcoming biopic from director Brett Ratner following Hefner's death on September 27 at the age of 91.
"Jared is an old friend," Ratner told THR. "When he heard I got the rights to Hef's story, he told me, 'I want to play him. I want to understand him.' And I really believe Jared can do it. He's one of the great actors of today."
Ratner, who has had his fair share of controversies in Hollywood, has been trying to get a Hefner picture off the ground for a decade. Back in 2007, he almost moved forward with the feature at Universal Pictures and Imagine Entertainment with Robert Downey Jr. attached to the lead role. Now, the project is in early development with the filmmaker's RatPac Entertainment, per the outlet.
Jerry Weintraub and Warner Bros. purchased the rights after they expired on that previous deal. Following Weintraub's death in 2015, Ratner jumped at the chance to snatch them up. "My goal is to do the motion picture as an event." In fact, the above picture is from April when Ratner invited Leto to the Playboy Mansion for a screening of the Amazon (AMZN) documentary series American Playboy: The Hugh Hefner Story.
"There's enough footage on Hef out there that Jared will be able to get as much information as he wants," he says.