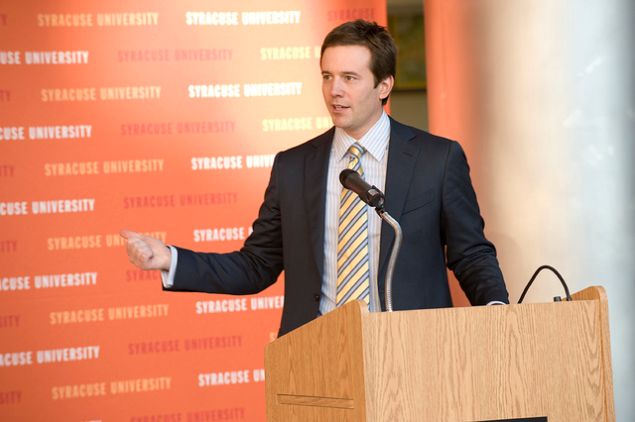 CBS Evening News finally has a new anchor—and it's someone regular viewers are very familiar with.
Jeff Glor, the weekend anchor of CBS Evening News since 2009, will take over the anchor chair for the weekday broadcast later this year. The 42-year-old has also been a lead anchor on CBSN, the network's streaming news service, since its launch in 2014. CBS said Glor would continue to have a presence there.
"Jeff is a thoughtful, probing journalist with the versatility to anchor in any circumstance—from daily reporting to the most significant events of our time," CBS News President David Rhodes said in a statement. "He represents the best journalistic values and traditions that will carry the Evening News into a digital future."
Glor joined CBS News in 2007, and since then he's covered stories like the Las Vegas and Sandy Hook shootings, Boston Marathon bombing and Takata airbag recall. His reports have appeared on CBS This Morning and 60 Minutes Sports, as well as the evening news broadcasts. He previously worked for stations in Boston and Syracuse, New York.
Glor replaces Scott Pelley, who vacated the anchor chair in May after six years. Pelley remains a 60 Minutes correspondent.
CBS Evening News has struggled in the ratings in recent years, a perennial third place finisher with two million fewer viewers than NBC and ABC. The broadcast's subpar ratings performance reportedly hastened Pelley's exit.
Interim Evening News anchor Anthony Mason will remain at CBS as a national correspondent and co-host of CBS This Morning: Saturday.
Glor is the eighth person to be named anchor of CBS Evening News over its 69-year history. He follows Douglas Edwards, Walter Cronkite, Dan Rather, Connie Chung, Bob Schieffer, Katie Couric and Pelley in the role.