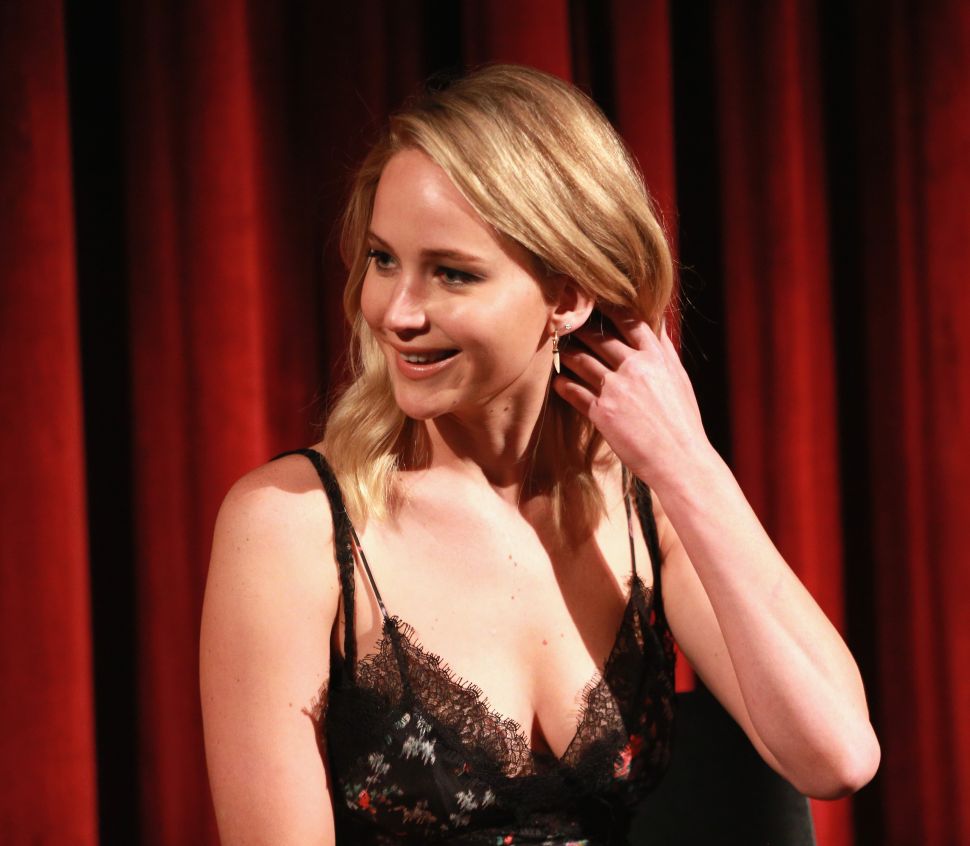 The revolting treatment of women in Hollywood continues to be exposed following the decades of sexual misconduct allegations against Harvey Weinstein. Jennifer Lawrence, who has already spoken out about the film executive, recently revealed that a female producer once asked her to do a nude lineup and to lose weight early in her career.
"One girl before me had already been fired for not losing enough weight fast enough," the actress said at ELLE's Women in Hollywood event Monday night. "And, during this time, a female producer had me do a nude lineup with about five women who were much, much thinner than me. And we all stood side-by-side with only paste-ons covering our privates. After that degrading and humiliating lineup, the female producer told me I should use the naked photos of myself as inspiration for my diet."
Lawrence continued: "I asked to speak to a producer about the unrealistic diet regime and he responded by telling me he didn't know why everyone thought I was so fat, he thought I was perfectly 'fuckable.'"
Hollywood has long been criticized for its physical depiction of women and the stringent requirements it thrusts upon actresses. In a separate interview with People, Lawrence said she was told to lose 15 pounds in two weeks. At the time, she said she felt "trapped" as she was just starting out in the movie business and did not feel as if she could refuse.
"I couldn't have gotten a producer or a director or a studio head fired," she explained. "I let myself be treated a certain way because I felt like I had to for my career. I was young and walking that fine line of sticking up for myself without being called difficult, which they did call me, but I believe the word they used was 'nightmare.'
Today, Lawrence is one of the highest-paid actresses in the world and a four-time Academy Award nominee with a win to her name. In other words, if anyone tried to pull this shit with her again, they'd be gone. Hopefully, that trickles down to lesser-known actresses moving forward.
Lawrence can next be seen in Red Sparrow.