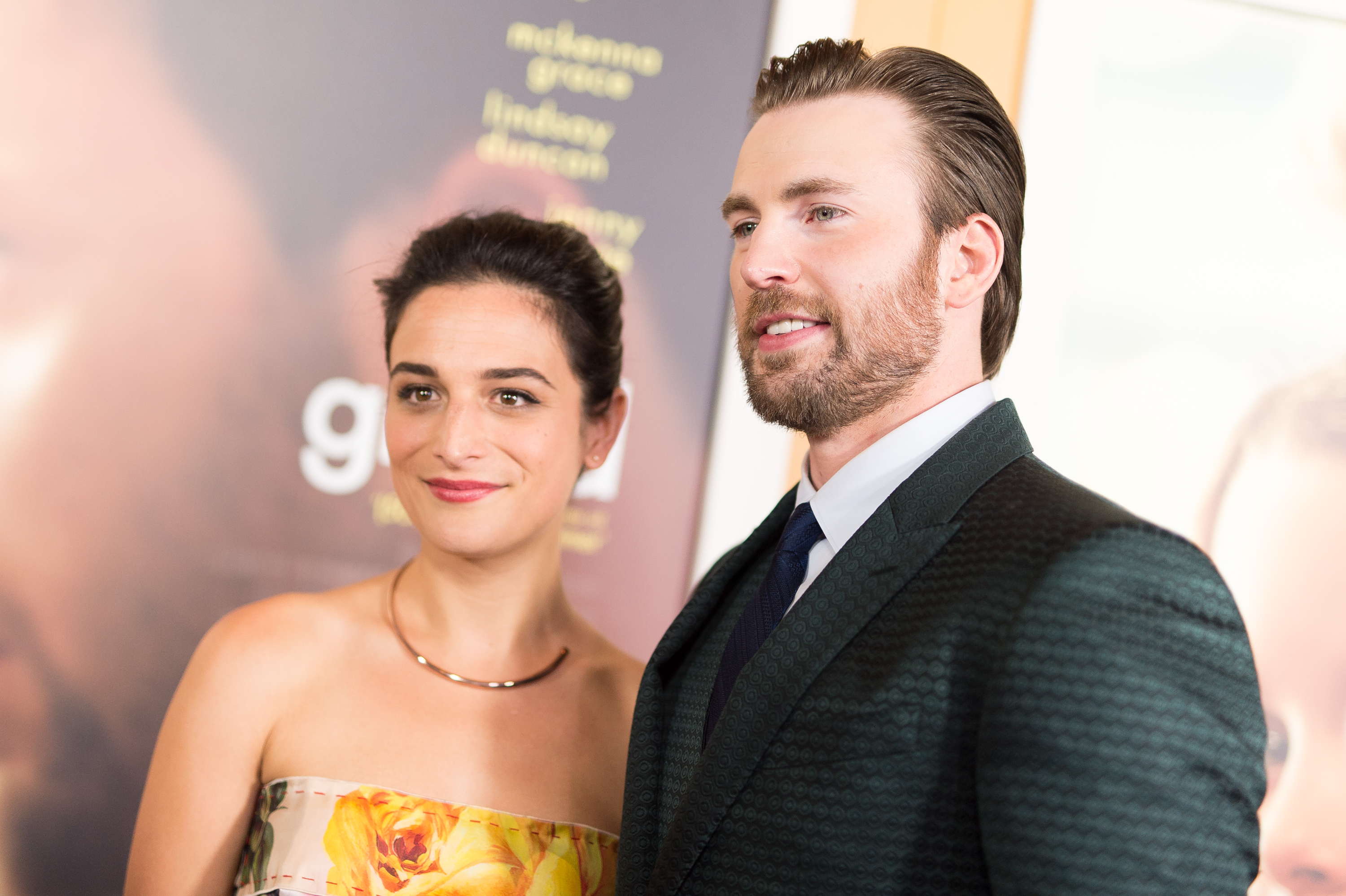 Comedian Jenny Slate has an enviable dating history. The Obvious Child star dated Chris Evans—best known for embodying Captain America—for nine months when they were filming a movie together. After their breakup, it was rumored she was seeing everyone's favorite mad man, Jon Hamm. And now, word on the streets of Atlanta is that she's back together with her comic book hero.
Slate and Evans first started dating when they were filming Gifted, and then were forced to promote the movie post-breakup. But even after they broke up, the couple only had extremely positive things to say about each other, with no subtweeting to be had. Now, they're tweeting up a storm, leading to rumors that they've reunited. A flirtatious Twitter exchange is second only to canoodling when it comes to reunion rumors, and they were also spotted doing the latter while Evans was filming The Avengers.
The pair were recently seen on a double date in Atlanta, where an exclusive eyewitness told Us Weekly "they seemed like a couple," because they were laughing and he even touched her arm a couple of times. Maybe a few gentle arm brushes aren't quite canoodling, but it is close.
The maybe-couple was spotted at Better Half in Atlanta, where they were seen dining with Robert Downey Jr. and his wife. The restaurant, helmed by a husband and wife team (so it's already romantic), even shared a photo of the stars in the kitchen on Instagram, although Slate was not spotted in the picture.
Of course, Slate and Evans might not actually be back together, as former flames can have dinner and not fall back in love. One source told People, "Chris has been seen with various women in Atlanta during filming," throwing the ultimate shade. Here's to hoping the two reunite, at least for a little while…but if not, Jon Hamm is always waiting.