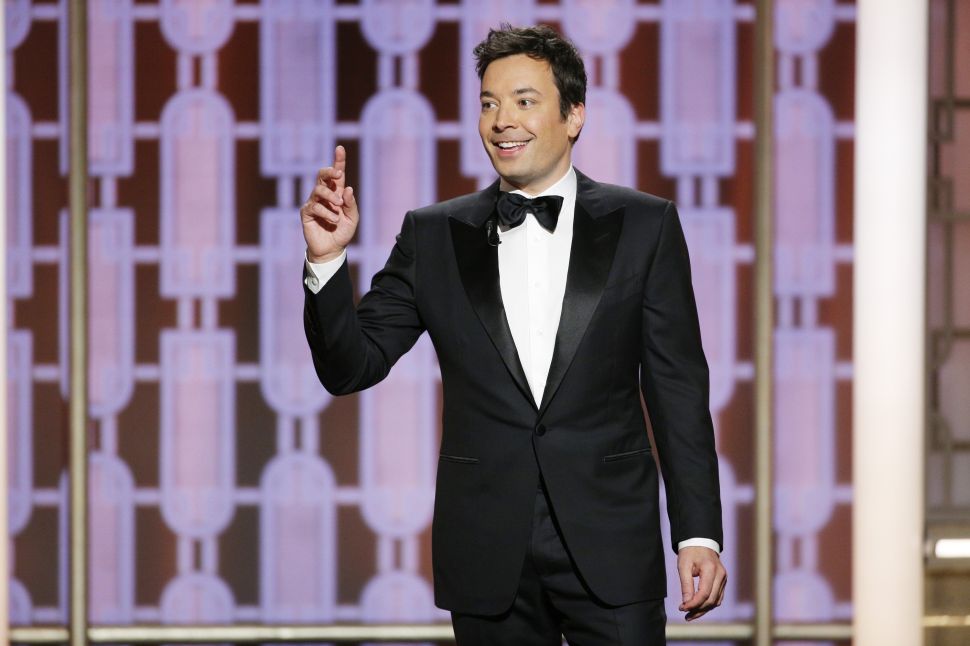 We all have our own to-do lists for the weekend. Shop for groceries, clean the gutters, save a random stranger from a torrential downpour. Oh, maybe that last one is just for Jimmy Fallon, who offered some assistance to a woman caught in a nasty storm in Sagaponack, New York, on Saturday.
"I was walking from the beach, and I was starting to get drenched, when this immaculate truck pulled up next to me," Dawn Elyse Warden told Page Six. Warden said she was naturally wary when the truck first approached her. After all, how many good stories start off with, "So this random car pulled up next to me the other day…" But she said Fallon's "very bright-eyed face" eased her doubts.
"I looked into the car and was thinking, 'Holy s -hit, it's Jimmy Fallon.' I had sand all over my sneakers and I told him I didn't want to get his truck dirty. It was immaculate. He looked at me like I was loco and said, 'It's totally fine,' " she said.
Fallon was riding with his youngest daughter when they came upon Warden and offered her a ride.
"He introduced me to his daughter. We talked about different things. I never said, 'You're Jimmy!' He [has a] very bright-eyed face. I told him I was from Philly. He couldn't have been nicer. He was an everyday dad in his jeans and tee. He knew I knew something about him, but we just talked about what a cool day it was. It blew me away. He didn't really have to stop. It was going to be a bad storm. I won't ever forget it."
Fallon and NBC's The Tonight Show has been locked in a contest of ratings with Stephen Colbert and CBS' The Late Show since Donald Trump's inauguration. Recently, ABC's Jimmy Kimmel has also seen a surge in viewership as each late night host offers their own unique take on the current political landscape.