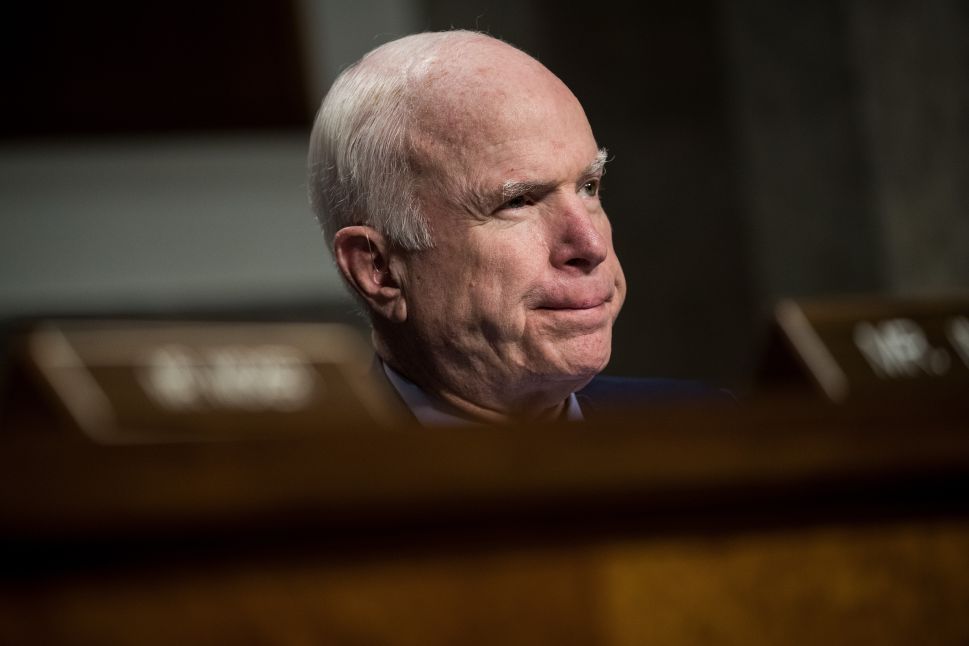 Everyone loves a good memoir and when you boast 22 years of military service and 30 years of government experience, your memoir is bound to be pretty damn interesting. That's a lifetime that has seen a lot. As such, John McCain's upcoming memoir, The Restless Wave, should garner some significant interest.
The Associated Press reports that Simon & Schuster quietly snatched up the publishing rights for The Restless Wave: Good Times, Just Causes, Great Fights, and Other Appreciations back in February sans an official announcement. Given the bidding war for Barack Obama's memoirs escalated to a rumored $60 million price tag, perhaps keeping quiet was the right move on this one.
"This memoir will be about what matters most to him, and I hope it will be regarded as the work of an American hero," Jonathan Karp, president and publisher of Simon & Schuster's flagship imprint, said (per the outlet).
The Restless Wave is said to open in 2008 following McCain's loss to Obama in the presidential election. The book will cover the Arizona Senator's take on pertinent current political events in Washington as well as the landscape going forward. As many know, McCain has been an outspoken critic of President Donald Trump on many issues. In an op-ed McCain wrote for The Washington Post earlier this month, he referred to Trump as "a president who has no experience of public office, is often poorly informed and can be impulsive in his speech and conduct." Appreciate the candor, Senator.
McCain is working closely with frequent collaborator Mark Salter and Karp, who helped him with his 1999 book Faith of my Fathers and other works such as Worth the Fighting For and Why Courage Matters.
In July, the McCain was diagnosed with a brain tumor. A blood clot near his eye, related to the tumor, was removed during cranial surgery in early July.