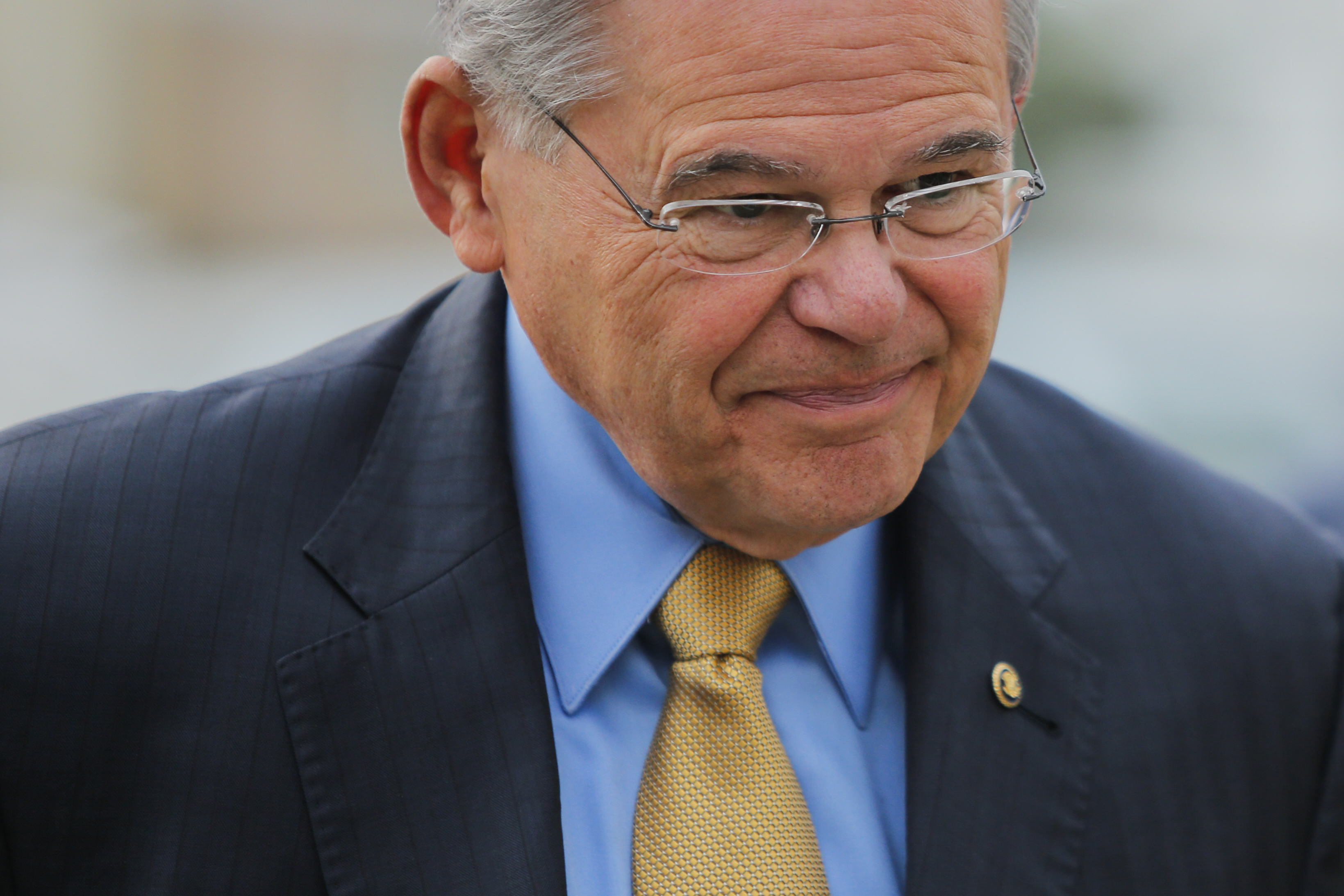 The federal judge overseeing Sen. Bob Menendez's corruption trial declined on Monday to dismiss any charges, finding that the entire case against the senator could proceed to a jury even after the U.S. Supreme Court narrowed the scope of bribery crimes in the 2016 case McDonnell v. United States.
U.S. District Judge William H. Walls said the McDonnell decision did not invalidate the "stream of benefits" theory at issue in the Justice Department's case against Menendez. The senator's attorneys had argued that the high court effectively eliminated the theory as a grounds for prosecution when it overturned the corruption conviction of former Virginia Gov. Bob McDonnell.
But Walls said the high court's ruling never specifically mentioned stream of benefits, and he added that there was sufficient evidence for a jury to possibly conclude that Menendez took official actions to benefit his top donor, Florida eye doctor Salomon Melgen, in exchange for gifts, trips and campaign contributions over the years.
"I see nothing in McDonnell that attacks the stream of benefits theory," Walls said. "McDonnell neither abolished the stream of benefits theory nor held that an official act … must be precisely identified at the time the agreement is made."
"McDonnell is about the quo and not the pro," the judge added later, referencing the phrase "quid pro quo." "That's why we're going to the jury."
The judge had indicated in court last week that he was not convinced many of the most serious charges could stand after the Supreme Court's decision in the McDonnell case. But on Monday, he denied a motion filed by Menendez's attorneys to dismiss most of the charges based on that 2016 ruling.
The prosecution has rested in the trial, now in its seventh week, and it continues on Monday with Menendez's defense.