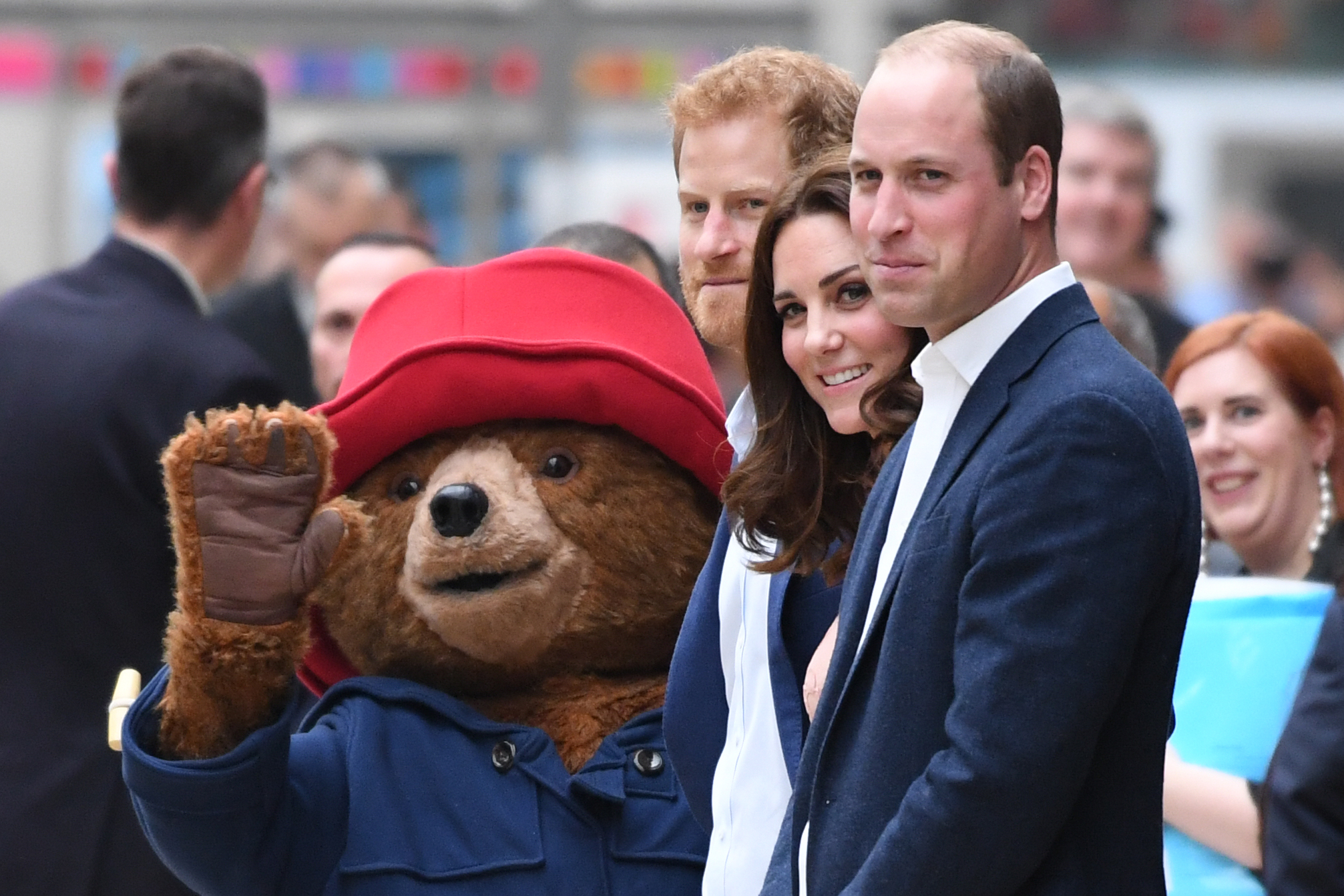 Kate Middleton might be staying out of the spotlight lately to cope with her debilitating morning sickness, but she's made a few appearances for important occasions, including a meeting with Paddington Bear. She was spotted meeting with the beloved children's character during an event for the Charities Forum, an organization for the collection of charities she has founded with her husband and Prince Harry. And yes, the teddy bear you read about as a child had the chance to spin the Duchess of Cambridge around. Hopefully, he was better at dancing than her husband.
The Duchess of Cambridge was joined by Prince William and Prince Harry who also spent some time with the bear. The royals also met with children involved with the charities the family works with closely, including Place2Be, East Anglia Children's Hospices and Anna Freud National Centre. The children rode in 1920s vintage carriages from Paddington station, while the royals visited with them.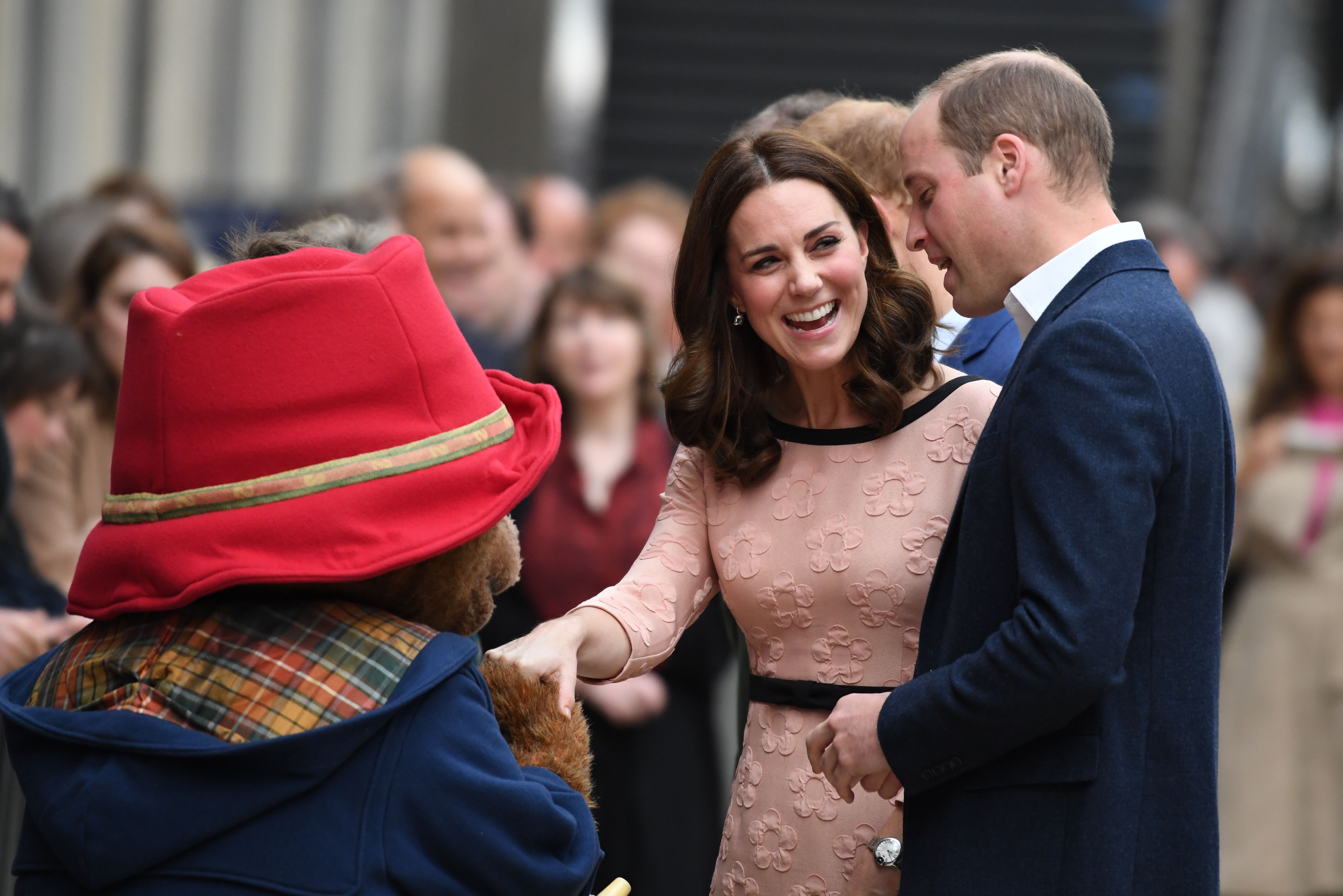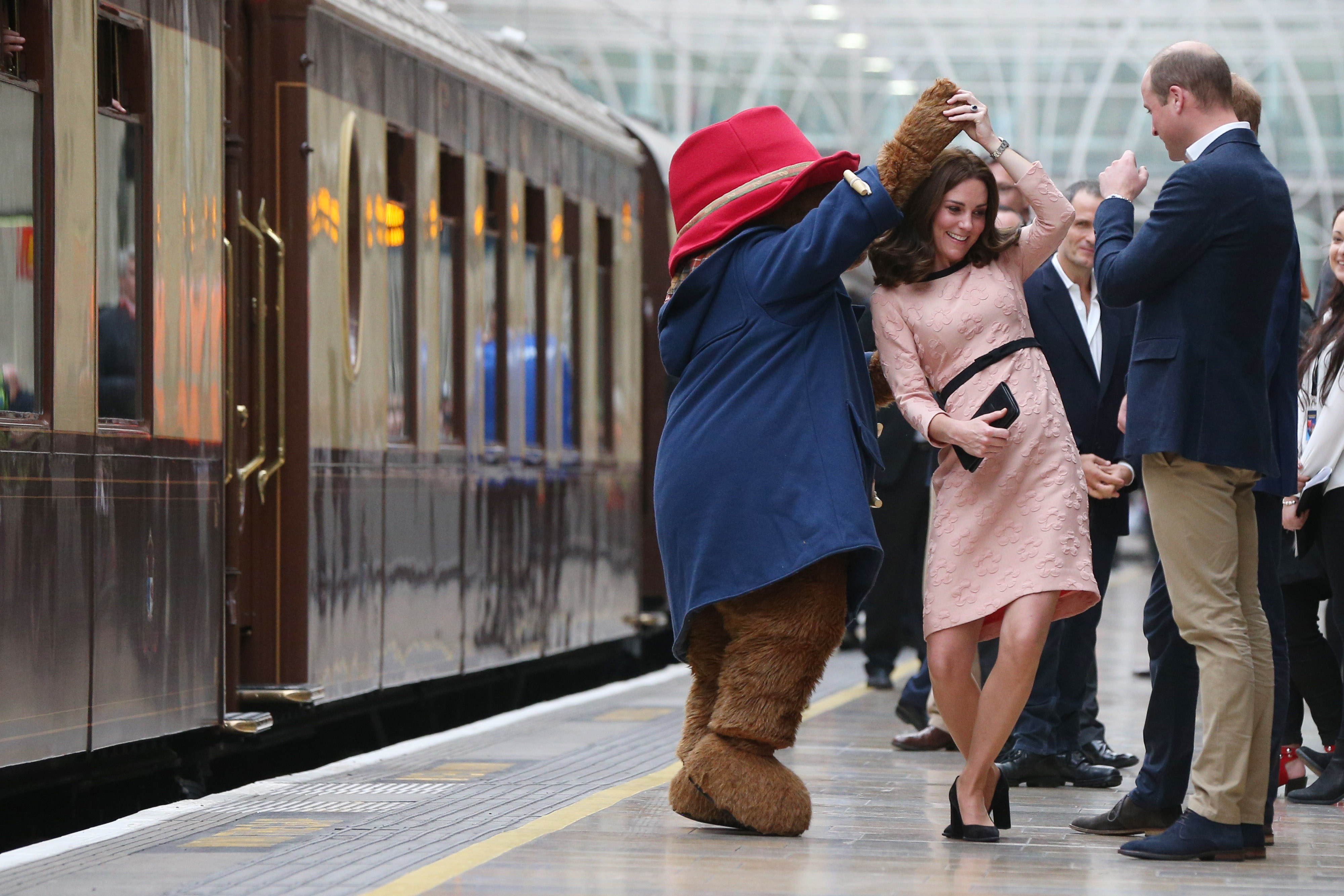 It was also an especially timely event for the bear, who was able to promote his upcoming movie, Paddington 2. The bear's co-star, human actor Hugh Bonneville, who's best known for his role on Downton Abbey, was also spotted alongside the royals.