The glamorous penthouse duplex atop the L'Atelier is in contract. Scroll through to see inside.
Courtesy One Sotheby's
Kayak CEO Steve Hafner paid $21 million for the aerie.
Courtesy One Sotheby's
There's a private 40-foot pool on the terrace.
Courtesy One Sotheby's
Ceilings reach 22 feet in the living room.
Courtesy One Sotheby's
The glitzy penthouse atop the L'Atelier in Miami isn't fully built just yet, but Kayak Software Group CEO Steve Hafner already scooped it up off the market.
The six-bedroom, 7.5-bathroom Miami Beach duplex was reportedly being shopped around for $33 million in early 2015, before it was publicly put on the market for $25 million in December 2015. Hafner is now in contract for the apartment, he signed the contract on September 29 for $21 million.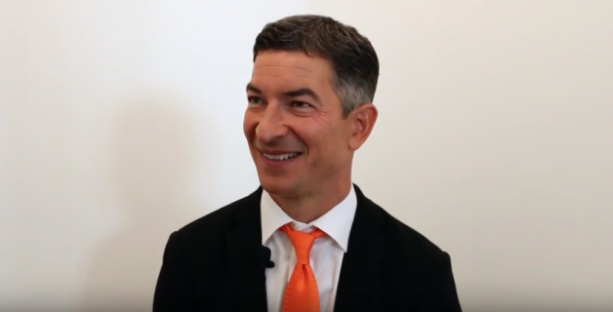 Sales launched in the building, located at 6901 Collins Avenue, in spring 2015; the building is currently 87 percent sold.
Hafner's new 7,945-square-foot condo occupies the 17th and 18th floors of the oceanfront building and is designed by Holly Hunt. Inside, the ceilings reach 22 feet in the living and dining areas, per the listing held by L'Atelier Residences' Director of Sales, Anna Sherrill, and a floating staircase connected the two floors. If that seems too tiring, there's also a private glass elevator.
The outdoor space might be the best part of the glamorous aerie; it spans 8,521 square feet and includes a summer kitchen and a 40-foot infinity pool.
The 24-unit project has an expected completion date of spring 2018, so like we said, Hafner won't be able to move in just yet. And that shouldn't be too big of an issue, considering he bought a $9 million condo in South Beach back in 2015. He's been on a bit of a real estate spree—Hafner also turned out to be the mystery buyer of a long-suffering duplex at New York's Walker Tower in Chelsea, for which he paid $24.4 million in 2016.