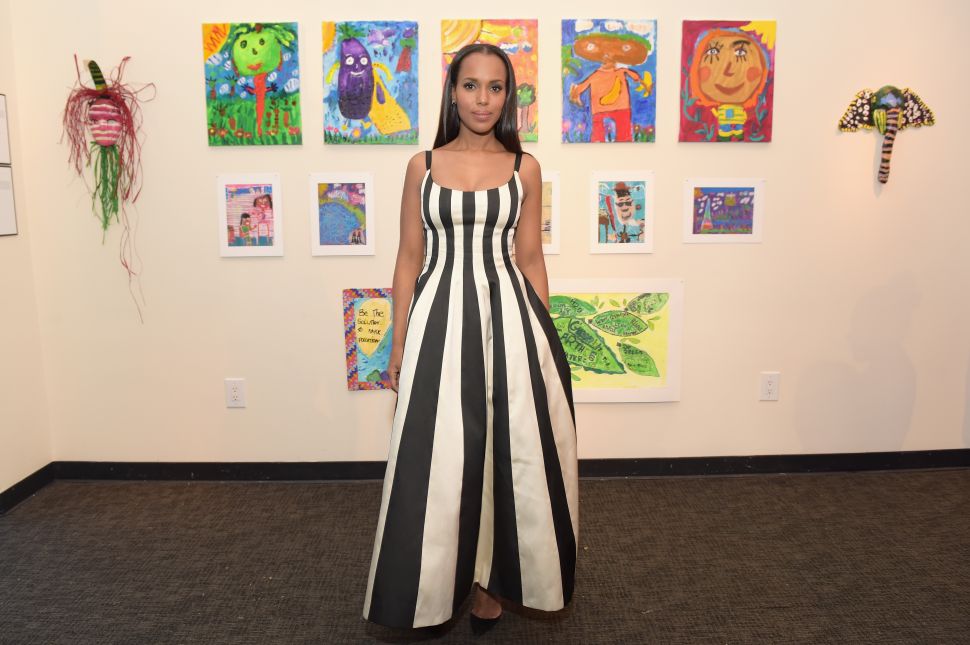 So. Many. Streamers.
If you're a TV fan these days who complains that there's nothing to watch, you don't deserve Wifi. Hell, even Snapchat is developing original programming. But they aren't the only tech company looking to develop content. Facebook is angling to bring more must-watch TV to consumers via its Facebook Watch branch. Today comes word that they've now partnered with Scandal star Kerry Washington for a new series.
Variety reports that Washington and Facebook are developing Five Points, a series set "on the South Side of Chicago" that explores "high school students from five unique points of view." When a life changing event occurs, all of these viewpoints will be needed to discover the truth. Washington is set to executive produce and CSI: Cyber star Hayley Kiyoko and actress/model Madison Pettis are set to star.
"We are excited to have the opportunity to partner with Indigenous and Facebook in order to tell this important, thought provoking and compelling story," Washington said, per the outlet.
Adam Giaudrone created the series and will serve as writer and executive producer. Thomas Carter will direct the 10-episode series.
"We are thrilled to have the incredibly talented Kerry Washington join our producing team," Jon Avnet, co-founder of Indigenous Media, said. "Her strong perspective coupled with Thomas Carter's gifted direction will take 'Five Points' to the next level."
This marks the first significant scripted drama development for Facebook, which isn't the only tech company looking to draw eyeballs in entertainment. Apple is set to invest $1 billion into original content while traditional streamers like Netflix, Amazon and Hulu continue to pound the pavement. Other series available on Facebook Watch include the reality show Ball in the Family, which follows the family of NBA rookie Lonzo Ball; comedy Loosely Exactly Nicole and Humans of New York: The Series, which is based on the popular Facebook page.