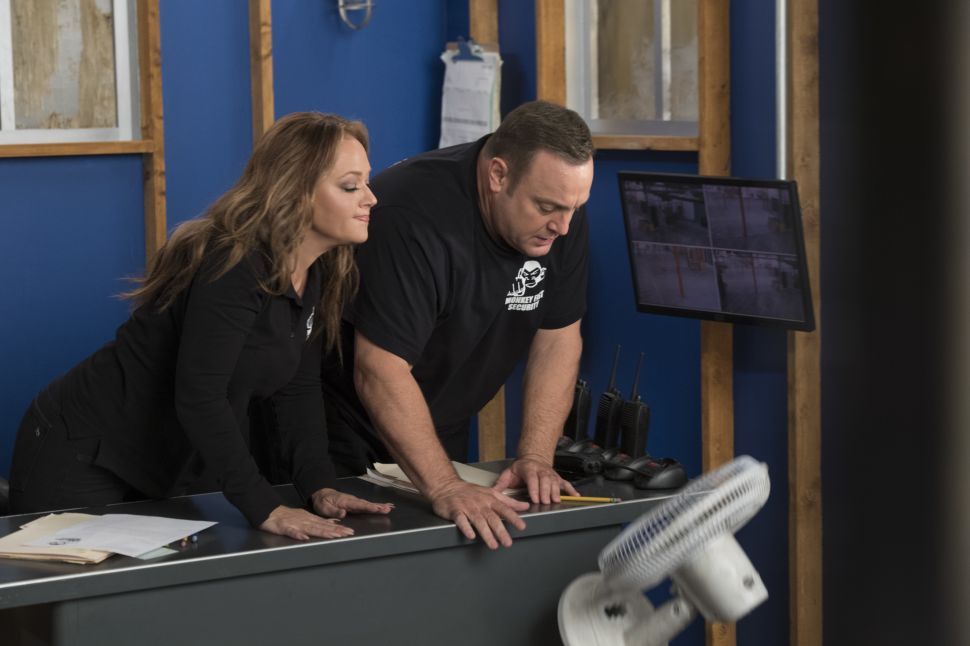 It's common practice for shows to make some tweaks in between its debut season and sophomore run, but CBS's Kevin Can Wait took that practice to the extreme. Over the summer, CBS announced that co-star Erinn Hayes would not be returning to the show and instead would be replaced by Kevin James' former King of Queens TV wife Leah Remini. Not only that, but the series would also be killing her character off. Ouch.
James has stayed relatively quiet on the matter, but recently explained the thinking to the New York Daily News.
"I get that people are like 'Whoa, why would you do this?' But it really felt like a thing like this was needed for this show to drive forward…The plot of the show didn't have enough drive. If we get through a second season, I wouldn't see us getting through a third one. We were literally just running out of ideas."
If the series was already running out of ideas after a so-so first season, perhaps a major and unexpected character change isn't the best course of action. The central concept—guy struggles to be a husband and father after retiring from his job with the local police department—didn't hinge on Hayes' character, so it's unclear how much this really changes. James' answer suggests the writing staff just wasn't prepared.
But perhaps we shouldn't get too caught up in this. Kevin Can Wait isn't exactly a model of prestige television. Co-creator Bruce Helford departed the show early in season one over creative differences with James and the rookie run was met with middling ratings and harsh critical reviews. So if your entire fall TV schedule was built around Kevin Can Wait season two, well, you've got bigger things to worry about.