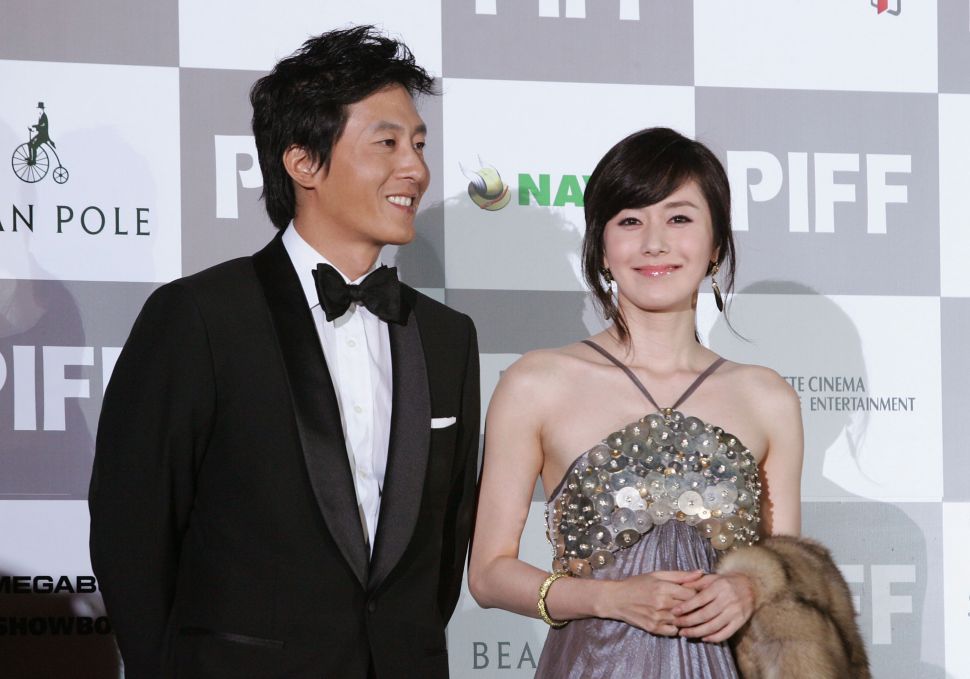 South Korean star Kim Joo-hyuk, known for roles in Hong Sang-soo's Yourself and Yours and The Truth Beneath, was killed in a car accident in Seoul earlier Monday. He was 45.
Per Variety, Kim's car struck a wall and flipped over, hitting another car. He was not breathing when responders pulled him from the vehicle, according to the outlet and was later pronounced dead at the Konkuk University Hospital. Police are still investigating the accident.
Kim appears in two films that have yet to be released. The first is a period drama based on a Korean folktale about two brothers and directed by Cho Guen-hyun. That movie is currently in post-production. The second feature is a crime drama from Lee Hae-young, Dok-jeon, which is still in production. Kim is said to have completed his filming for his role in the film. Both movies will hit theaters in 2018.
Kim was named the Best Supporting Actor winner last week in the inaugural Seoul Awards for his role in Confidential Assignment. He was also known for movies such as The Servant, My Wife Got Married and several South Korean TV series.