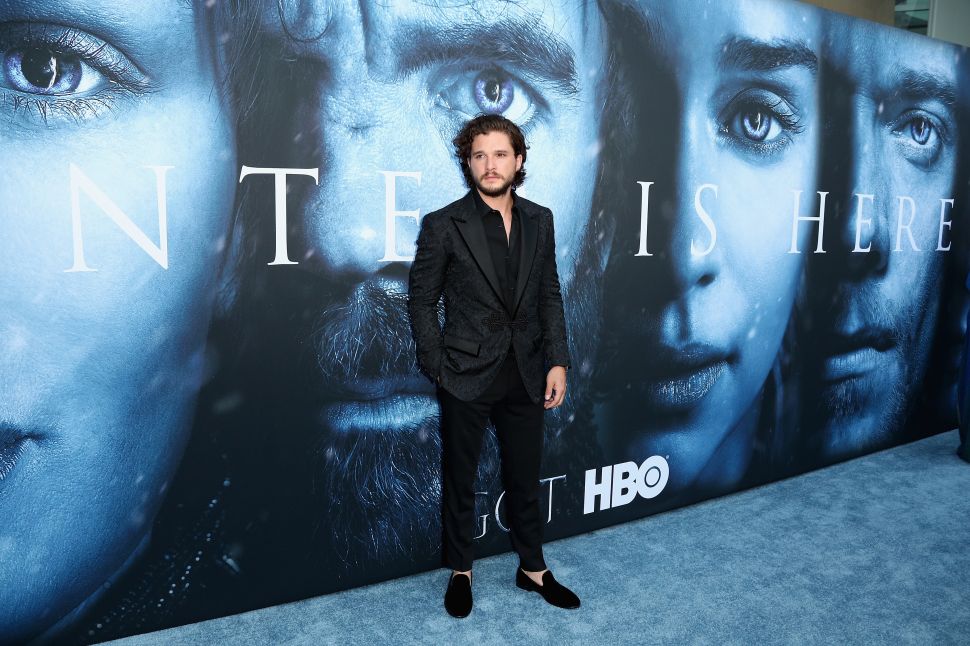 Kit Harington owes his worldwide fame and success to HBO's Game of Thrones, so maybe it shouldn't come as a surprise that his next project with arrive on the premium cable network as well. The three-part miniseries Gunpowder originally aired on BBC One but will air in the states on HBO.
Per TheWrap, Harington is executive producing and starring as his real-life ancestor Robert Catesby, who was involved in the Gunpowder Plot of 1605 in London that inspired Guy Fawkes Day. For those that don't know, Guy Fawkes was involved in a plot to blow up Parliament.
"A committed Catholic at a time when Protestant England persecutes Catholics relentlessly, Catesby's refusal to abandon his religion brings him to the edge of financial, social and psychological ruin," the show's description reads.
Peter Mullan, Mark Gatiss, Liv Tyler, Edward Holcroft, Shaun Dooley, Tom Cullen, Robert Emms, Derek Riddell, Sian Webber, David Bamber and Kevin Eldon also star in the miniseries, which is set to debut in December.
"Gunpowder chronicles the evolution of the plot, the selection of collaborators to carry it out, the gathering of resources and the obstacles to its execution, even as Catesby's team plays a deadly cat and mouse game with [Mark Gatiss royal spy] Cecil's ruthless spy network.
"We are delighted to offer a platform for a project that is so close to Kit Harington's heart," Kary Antholis, president, HBO Miniseries and Cinemax Programming, told the outlet. "Kit's passion for and belief in Gunpowder are evident in every frame of the miniseries."
"Three years ago, Daniel West and I conceived and began developing Gunpowder with Kudos and Ronan Bennett," added Harington. "We are now thrilled to share this unique story with the U.S. audience. I can't think of a better place to do that than my home at HBO."
Harington has not been shy about his excitement for life after Game of Thrones as he's never much enjoyed the public spotlight. If Gunpowder is any indication, the young actor will be involved in an eclectic set of projects.