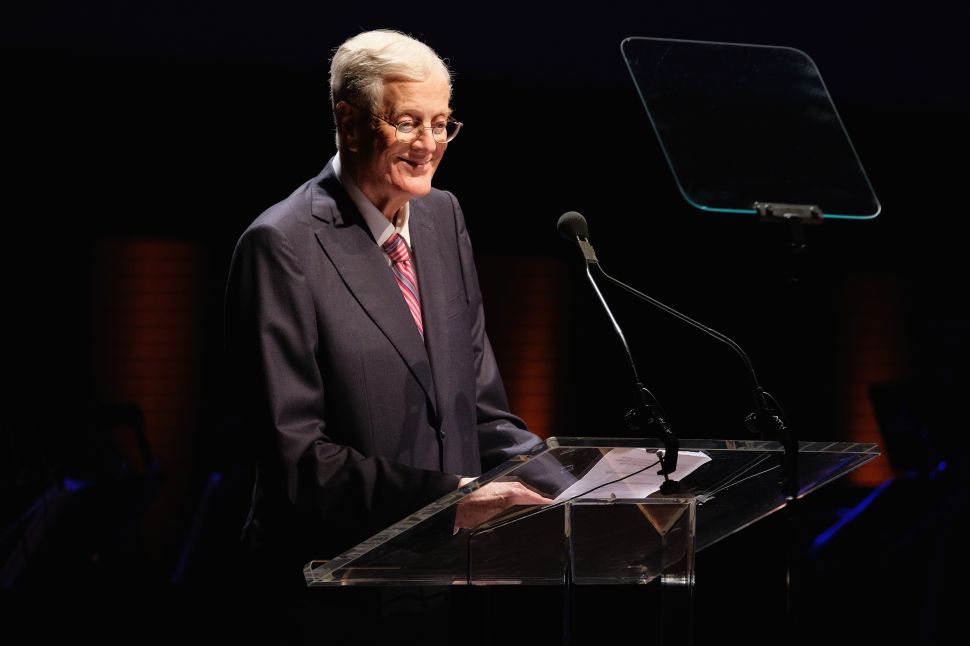 Americans for Prosperity is funneling millions of dollars into an ad campaign for tax reform. The Koch affiliated free-market juggernaut is reportedly buying $4.5 million worth of ad time to pressure three red state Democrats into supporting GOP tax reform.
The ads target Senator Joe Donnelly (D-Ind.), Sen. Claire McCaskill (D-MO.), and Sen. Tammy Baldwin (D-Wis.), all of whom face re-election in states President Donald Trump won. Opposing GOP tax reform could be a deciding factor in whether or not they're re-elected come 2018. 
"People are sick of politics," a woman says at the beginning of each ad. "But fixing our broken tax system isn't about politics." 
The ads conclude by identifying the senators as "benefitting from a rigged system," encouraging viewers to call them. Starting Friday, the ads will run for three consecutive weeks.
Following news of the ads, Donnelly published a video on social media reassuring potential voters that he wants to "help working and middle-class families achieve greater economic security."
Founded by conservative billionaire donors Charles and David Koch in 2004, Americans for Prosperity was instrumental in transforming the fledgling Tea Party movement into a political tsunami that staked congressional representation following the 2010 midterm elections. From 2007 to 2010, the organization's budget expanded from $7 million to $40 million, and in 2012 ballooned to $122 million.
Although the group laid the foundation for much of the Republican party's modern infrastructure, President Donald Trump frequently clashed with the Koch Brothers during the 2016 election.  
Neither brother endorsed Trump this past election, however David Koch attended the President's election night victory party and met with him at Mar-a-Lago in December.
"The Kochs have changed their tune," Dark Money author Jane Mayer told Observer. "During the campaign, Charles Koch described the choice between Trump and Clinton as like choosing between 'cancer and a heart attack.' But now, Americans for Prosperity, the Koch's main political group, is partnering with Trump to sell his tax-cut proposal. The Koch's have the most powerful private political machine in the country, and on this issue, they're working hand-in-hand with Trump."
With massive anti-Trump resistance being channelled by Democrats, outrage over gerrymandering, and rumored Russian disinformation campaigns set to target local municipalities, the 2018 midterms are posed to further transform American democracy into hysteria. The Koch Brothers' newest ads are just the first flicks of gasoline over a new nihilistic landscape—when the barrel tips, America will feel the explosion.