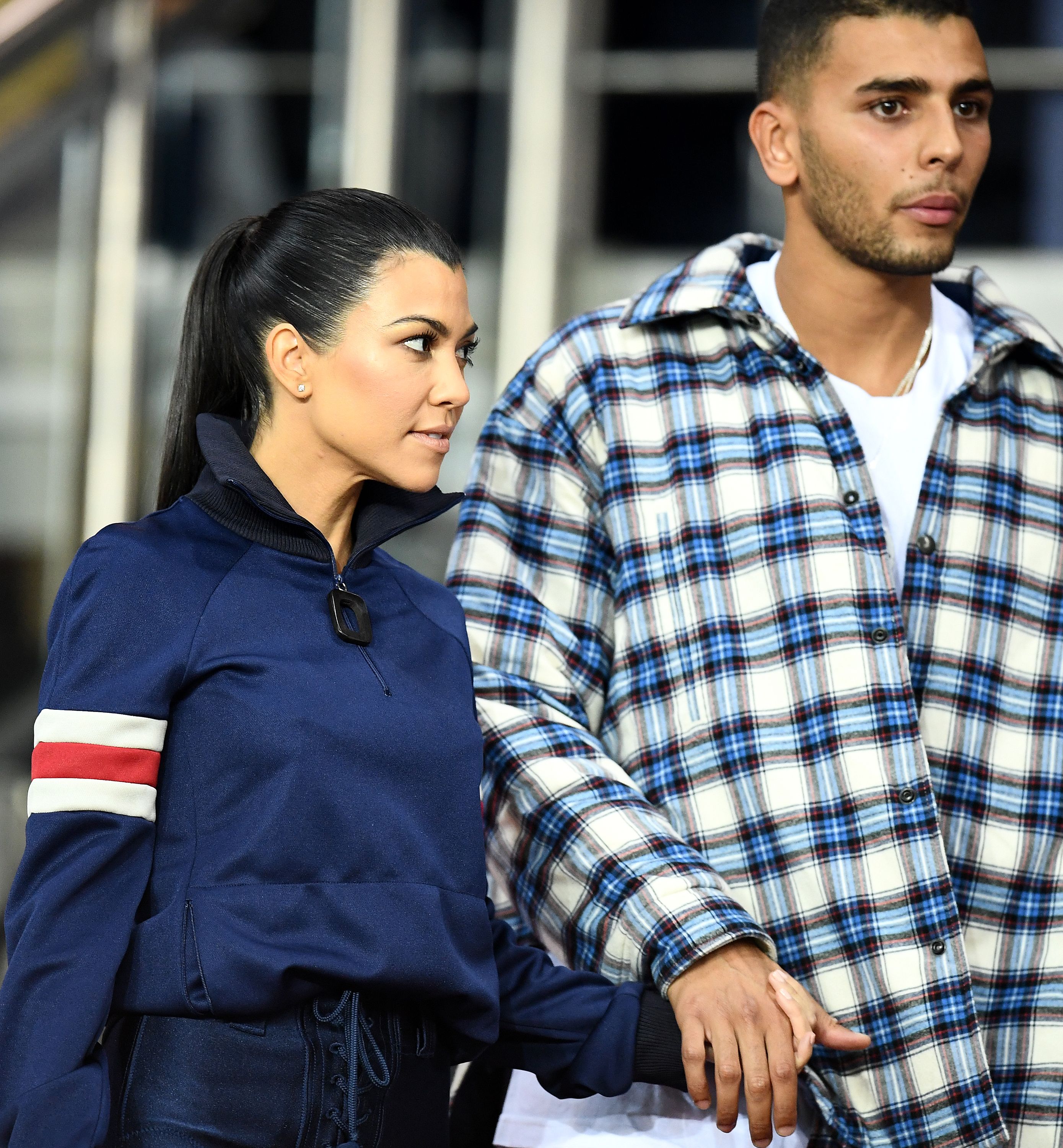 Rumors are still swirling that Kourtney Kardashian is pregnant, but she took time out of her busy gossip-inducing schedule for date night this weekend. In case you haven't been keeping up, Kourtney is no longer seeing her longtime paramour and the father of her three children, Scott Disick—the lord has been busy dating teen queen Sofia Richie, daughter of Lionel. Kourtney is currently dating Younes Bendjima, a 24-year-old Algerian boxer/model, who she took to Taverna Tony in Malibu, a Kardashian-approved dinner spot.
Taverna Tony certainly looks chicer than the restaurants that Kourtney's ex has been venturing to lately. Disick has been crisscrossing America to promote various Sugar Factory openings, where he recommends trying the water and the Garbage Salad.
An eyewitness told Entertainment Tonight that Kourtney and her beau didn't show PDA like some other celebrity couples, but the duo did look "very chill," and like "a normal couple stepping out for some food."
They were only at the restaurant for about an hour, but it still remains a longtime Kardashian staple. Kourtney has been spotted eating their Greek food multiple times—while pregnant, grabbing takeout, having lunch with her kids and even celebrating her 34th birthday with the whole family, including Brody Jenner. Remember him?
Kate Hudson and Goldie Hawn, Halle Berry, Betsey Johnson, and a whole slew of other celebrities also count it as their favorite Malibu eatery. Next time you're in California, consider stopping by. You never know which pregnant Kardashian will be there.