Kristen Stewart bought a New York loft—scroll through to get a peek at the space.
Pascal Le Segretain/Getty Images
She paid $5.64 million for the apartment.
StreetEasy
It's an entirely raw artist's loft.
Douglas Elliman
Stewart's apartment features exposed brick and a non-working fireplace.
StreetEasy
There's a separate elevator room.
Douglas Elliman
It's located in Noho.
Douglas Elliman
After years of maintaining a number of homes on the West Coast, Kristen Stewart finally bought an apartment in New York.
The actress and Karl Lagerfeld muse, who has been dating model Stella Maxwell for nearly a year, used a trust to make the $5.64 million purchase—it's actually her mother, Jules Mann Stewart, who is listed as the trustee, per public record.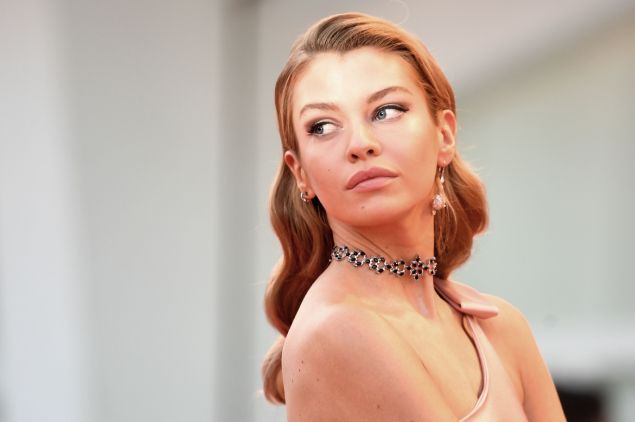 It seems fitting that Stewart, who has eschewed an overtly glitzy and glamorous lifestyle, selected this particular apartment—the 3,000-square-foot raw space on Bond Street is an "authentic artist's loft," though it's going to need some help. In fact, the listing makes no qualms about the current state of the three-bedroom, two-bathroom unit on the second floor; it bluntly declares, "This loft will need a renovation."
The loft features 12-foot ceilings as well as original windows that wrap around three sides and let in plenty of natural light. There's a full exposed brick wall, as well as a non-working fireplace.
Back in May, it was reported that Stewart and Maxwell moved in together, primarily in Stewart's Los Feliz digs, though Maxwell was maintaining her own Manhattan abode. Perhaps they're planning on spending a bit more time in New York now…once the renovations are complete, of course.
This apartment last sold for just $600,000 back in 2010, and it hasn't exchanged hands since—but not for lack of trying. The loft was listed for just under $7 million in March 2014, which was lowered to $5.5 million two years later, before the owner decided to remove the listing with Douglas Elliman.
The owner hoisted the unit back on the market in March 2017, at the exact price Stewart eventually doled out.
Once Stewart and Maxwell actually move in, they'll already have a friendly face in the neighborhood—in fact, Maxwell's fellow Victoria's Secret model, Gigi Hadid, lives nearby, at 10 Bond.