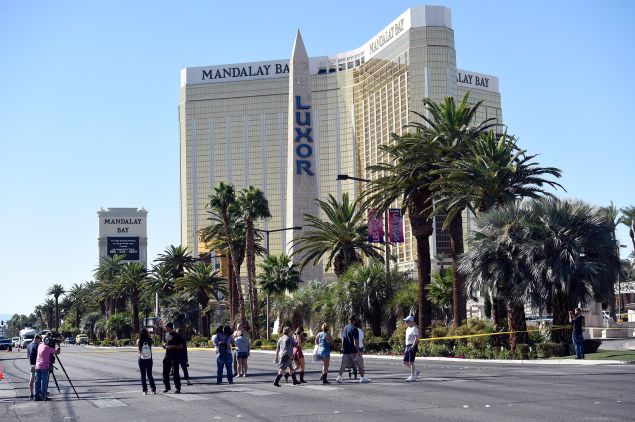 In the aftermath of the Las Vegas shooting in which at least 58 people were killed and 515 others were injured, one of the most frequently asked questions online was "How can I help?" Some relief efforts, such as volunteering as a trauma counselor, require people who are actually in the Las Vegas area.
But there are plenty of other actions you can take no matter where you are, such as giving blood or donating money. And as usual after a modern tragedy, most fundraising for Las Vegas is taking place online through crowdfunding sites.
Nevada gubernatorial candidate and Clark County Commissioner Steve Sisolak spearheaded the effort by starting a GoFundMe for the "Las Vegas Victims' Fund." Sisolak himself donated the first $10,000.
Funds will be used to provide relief and financial support to those impacted by the mas shooting.  The campaign, which has been verified by GoFundMe, has already raised over $810,000 toward its goal of $1 million.
GoFundMe normally takes a transaction fee of five to eight percent from each transaction, but many commenters on social media urged the site to waive that fee for this particular campaign. The site did not respond to an Observer request for comment about whether it would do so.
This wouldn't be the first time GoFundMe made such an exception. Last year, in the aftermath of the Pulse nightclub shooting, the site donated $100,000 to a campaign for victims, essentially waiving its cut of the money.
No fraudulent crowdfunding campaigns for Las Vegas victims have been reported as of yet, but such deception is sadly somewhat common. GoFundMe put special safeguards in place to guard against crowdfunding fraud in the aftermath of Hurricanes Harvey, Irma and Maria.
Many other online hoaxes and fake news stories have also proliferated in the aftermath of the Las Vegas shooting. Some users shared tweets showing fake photos of alleged victims, and they also claimed to identify the shooter as a Muslim. The actual gunman, 64-year-old Stephen Paddock, died at the scene from a self-inflicted gunshot wound.