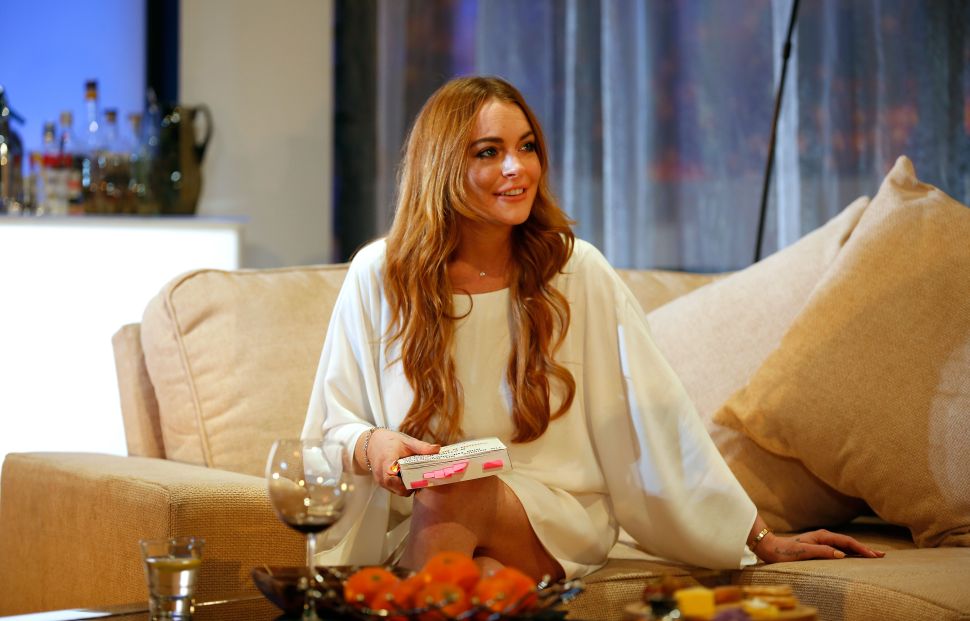 Several A-list stars have publicly condemned Harvey Weinstein since the New York Times and The New Yorker exposed decades of sexual misconduct claims levied against him, including rape. From George Clooney to Jennifer Lawrence and Meryl Streep, Weinstein's time as a powerful mover and shaker in Hollywood appears to be over as more and more actors distance themselves from him. But one "star" that isn't running away is Lindsay Lohan, who spoke up for Weinstein in a now-deleted Instagram video.
Though Lohan removed the video from the social media platform, it was up long enough for others to record it and share it across the Internet. You can watch her full comments below.
"Hi, this is Lindsay Lohan. Hi. I'm in Dubai. I'm home and I feel very bad for Harvey Weinstein right now," Lohan said. "I don't think it's right what's going on. I think Georgina [Chapman] needs to take a stand and be there for her husband. He's never harmed me or did anything to me. We've done several movies together. I think everyone needs to stop. I think it's wrong. So, stand up."
On Tuesday, Chapman announced that she was filing for divorce from Weinstein after 10 years of marriage, noting his "unforgivable actions" as the motivating factor. Lohan and Weinstein have worked together on Bobby and Scary Movie 5, though the actress has not appeared in a feature film since 2013 and has seen her star power wane in recent years.
Per the New York Times, Weinstein has reportedly reached financial settlements with at least eight different women who accused him of sexual misconduct over the years. In a damning audio file published by The New Yorker, Weinstein can be heard admitting to groping actress Ambra Battilana Gutierrez. That story also includes three women who accuse Weinstein of varying degrees of sexual assault.
On Sunday, The Weinstein Company board fired him from his position at the studio.