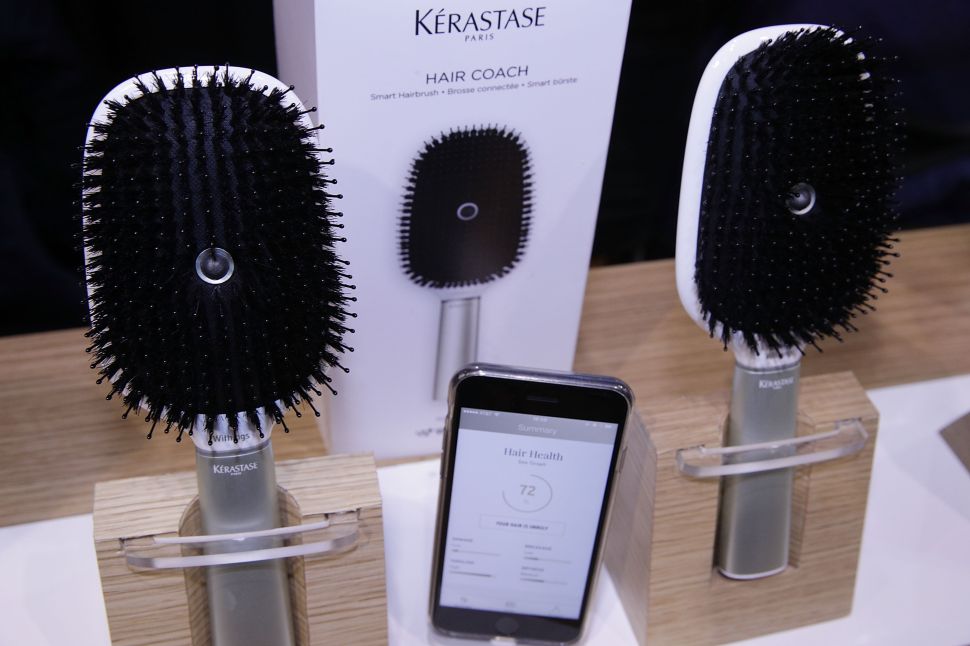 L'Oréal, one the world's biggest makeup brands, recently announced that they will be launching a digital beauty startup partnership program in Paris to support entrepreneurs that want to advance digital beauty products like L'Oréal's smart hairbrush.
The company wants to develop more products like this, and will work with 10 to 12 creators a year on similar projects in partnership with Station F, a startup incubator that hosts companies like Facebook and Amazon in their workspaces, Business Insider and Reuters reported.
Station F is the biggest central space for startups in the world. Paris has recently begun overtaking London in the number and volume of small businesses, thanks to the "startup culture" encouraged by pro-business president Emmanuel Macron.
This push for Paris-based digital innovation comes on the heels of L'Oréal's investment in Founders Factory, an incubator in London that works with L'Oréal to fund and support several early-stage startups per year as part of a yearly program sponsored by the two entities. In January, five startups were selected and announced online. The developed products included an app that enables users to design and print nail designs on their phone and a personalized skin care brand developed by a scientist with a PhD in nuclear medicine.
L'Oréal's Technology Incubator is a little closer to home. The 26-person team that functions like a startup is based in L'Oréal's San Francisco offices and focuses almost exclusively on digital beauty innovation, according to The New York Times. Last year, entrepreneurs in this program developed a UV skin patch designed to monitor sun exposure. Most recently, they are responsible for the creation of the smart brush, splitting the accolades with Withings and Kérastase, the latter being L'Oréal's premiere hair-care brand.
L'Oreal president Jean-Paul Agon (right), L'Oreal Chief Digital Officer Lubomira Rochet and founder of Station F Xavier Niel attend a press conference announcing L'Oreal's partnership with Station F.
Digital innovation might be high on the list of L'Oréal's innovative priorities, but they're not the only kind of inventions they seek, according to Reuters. The company will also work with startups, both in the Technology Incubator and in their new Station F workshop, to develop beauty products and makeup.
L'Oréal formed the Women of Color Lab in 2014, which includes scientists, marketers, and product developers. They work solely to formulate trailblazing makeup products, such as foundation, lipstick and blush, for women around the world. To encourage this movement, L'Oréal once again went digital by creating the hashtag #BeautyForAll to support and market the work of the Women of Color Lab.