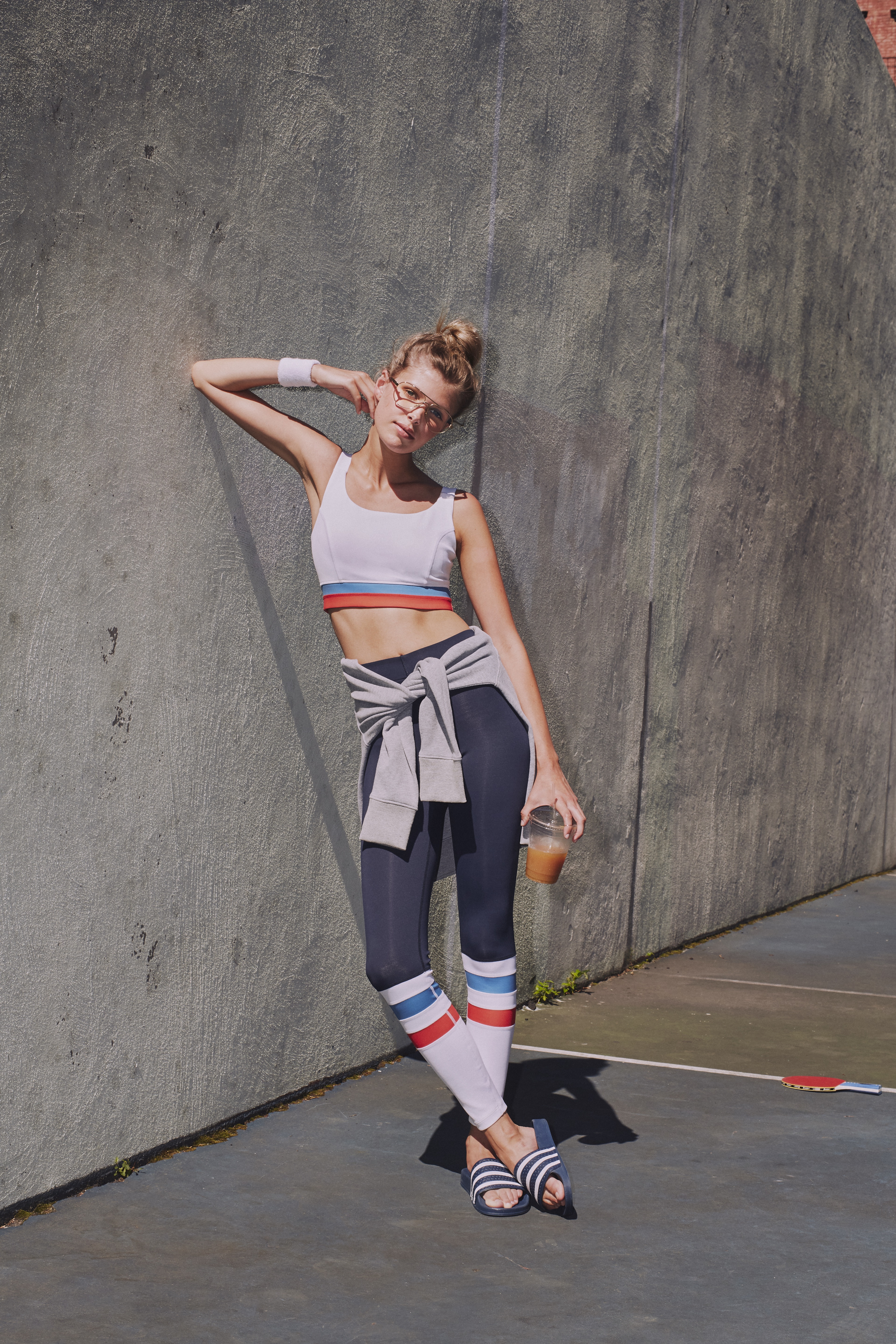 If Margot Tenenbaum, the moody Royal Tenenbaums character played by Gwyneth Paltrow, was to abandon her cigarettes and Lacoste polo dresses for an hour of physical activity, she would no doubt dress in the newest range of striped and '70s-inspired workout wear.
The brainchild of Kule and fitness empire Bandier, this collection of leggings, t-shirts, track pants and sports bras perfectly embody Margot's cool aesthetic—and are ideal for your next boxing or yoga class. In fact, Nikki Kule and Jennifer Bandier, the founders of the aforementioned brands, were directly inspired by the film. You can see the influence of Wes Anderson in the navy blue tracksuits—which feature stripes of orange and aqua and are a welcome update on the classic red Adidas versions, worn by Chas Tenenbaum (aka Ben Stiller) and his two sons, Ari and Uzi.
A closer look at this fitness gear reveals even more cheeky details. A pair of navy leggings features a white color block detail, with two horizontal stripes along the calf, in an ironic nod to the classic tube sock. And yes, there's an actual pair of retro-inspired tube socks, if that's what you're looking for. There are also t-shirts emblazoned with sayings such as "Sexy" and "Bananas," so you can add a phrase to your next sweat session, or simply striped crop tops for a graphic touch.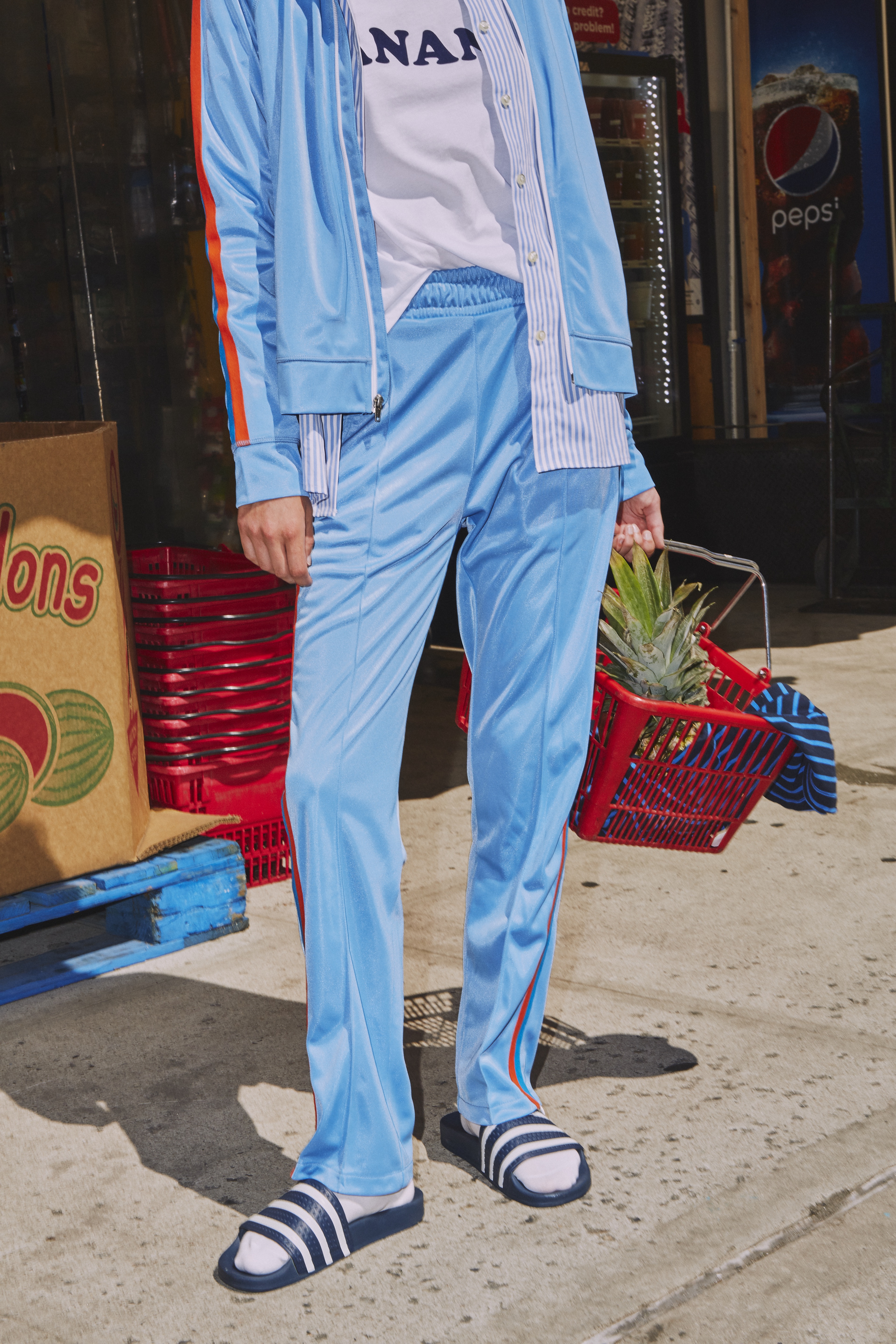 According to Kule, this is "old-school athletic wear for the lazy workout" and it's certainly a chic way to skip out on cardio.
But there's more to the story behind this retro range. Both Kule and BANDIER met in grammar school when they were 8 years old, and have remained friends for over 30 years, all while building their own successful businesses. This is the very first time they've worked together on a collaboration.
"It was a challenge to design fitness gear, as it's a new category for me," explained Kule. "But with Bandier's expertise in performance apparel and my playful design aesthetic, I knew we would come up with something great."