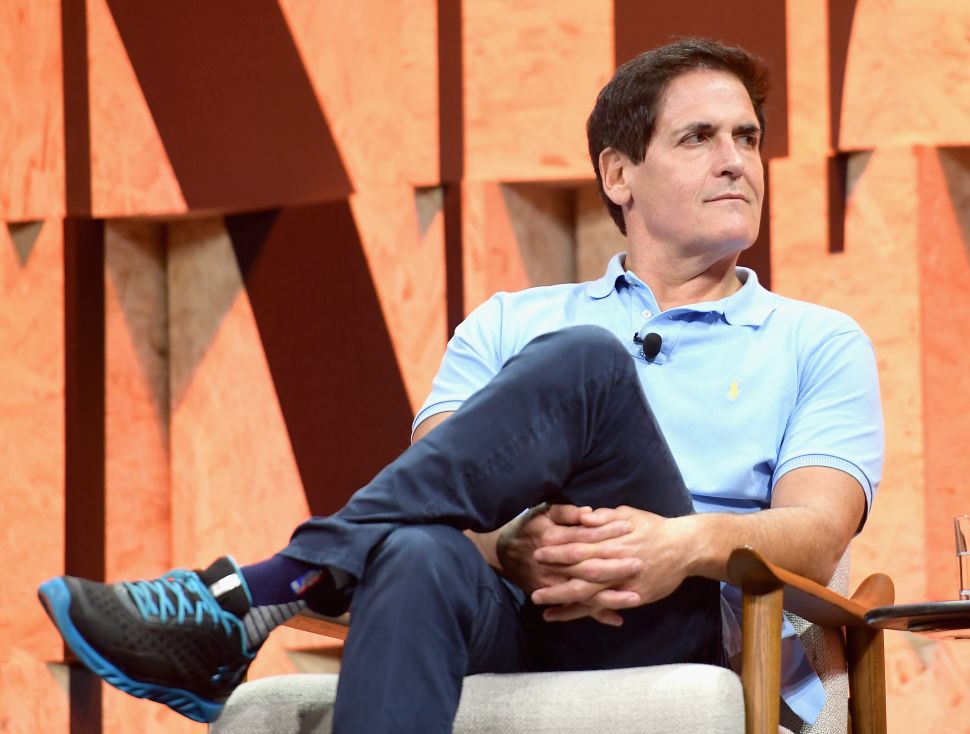 Internet billionaire, Dallas Mavericks owner and Shark Tank judge/investor Mark Cuban has just about done it all in his career, which may partly explain why he's considering a career change. In a recent interview with ViewPoint podcast host and former South Carolina House of Representatives member Bakari Sellers, Cuban admitted that he's considered the possibility of a presidential run. From the owners box to the White House? It sounds improbably, but then again, no one thought the Mavs would beat the Miami Heat superteam back in 2010.
"Considering, yes. Ready to commit to it, no," Cuban told Sellers.
"I'd like to think of myself as approaching it differently. I mentioned real briefly talking about health care. I mentioned real briefly talking about integrating equity into small business and having an impact on tax law, tax reform," Cuban added. "If I can come up with solutions that I think people can get behind and truly solve problems, then it makes perfect sense for me to run. If it comes down to, do I think I can win because I can convince more people to vote for me, then no, I won't run."
A 2020 showdown between Cuban and President Donald Trump would be interesting if nothing else. The two aren't exactly the biggest fans of one another, with Cuban fabricating a story last September that he sat front-row at a presidential debate, which he later admitted was a lie meant to "get under [Trump's] skin and drive him crazy." In February, Trump said that Cuban was "not smart enough to run for president."
So, yeah, these two would not hold back against each other on the debate floor. But is America really willing to rally behind yet another billionaire with zero political experience? Perhaps we'll find out in a few years.