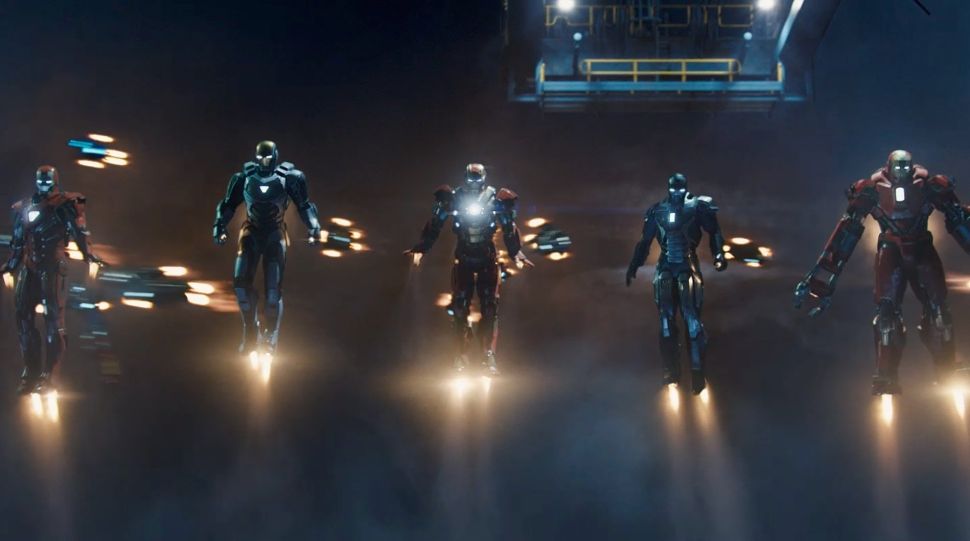 Marvel can do no wrong…until it does.
Though the Marvel Cinematic Universe is the most popular franchise in all of Hollywood, not all of the company's moves are met with warm embraces from fans. According to Variety, Marvel planned to team up with defense contractor (not Stark Industries) Northrop Grumman on a mystery project meant to be announced at New York Comic-Con this past weekend.
Per the outlet, "While Northrop Grumman does not manufacture guns, it does deal in cybersecurity systems, bombers, laser weapon systems, aerial drones and other military hardware, selling mostly to the U.S. government and generating more than $20 billion in revenue each year."
This did not sit well with many fans, who took to Twitter to express their displeasure with the move.
The deluge of complaints quickly prompted Marvel to reverse course on the idea, with a midnight Tweet announcing the event had been canceled.
Soon after the Tweet, Marvel released a full statement on the cancellation while also providing some background information on what their goal was when teaming with the defense contractor.
Per Variety:
"The activation with Northrop Grumman at New York Comic Con was meant to focus on aerospace technology and exploration in a positive way. However, as the spirit of that intent has not come across, we will not be proceeding with this partnership, including this weekend's event programming. Marvel and Northrop Grumman continue to be committed to elevating, and introducing, STEM to a broad audience."
However, fans were still unhappy with Marvel's joint comic efforts with Northrop Grumman.
Marvel's planned use of Avengers comics that featured a child team known as the Northrop Grumman Elite Nexus rubbed a lot of people the wrong way. Many argued it positioned war was a financially profitable commodity as the issue was reportedly set to include career recruitment ads, contests for kids and other Northrop-related features.
Is this a case of Marvel being tone deaf or audiences becoming too politically correct?