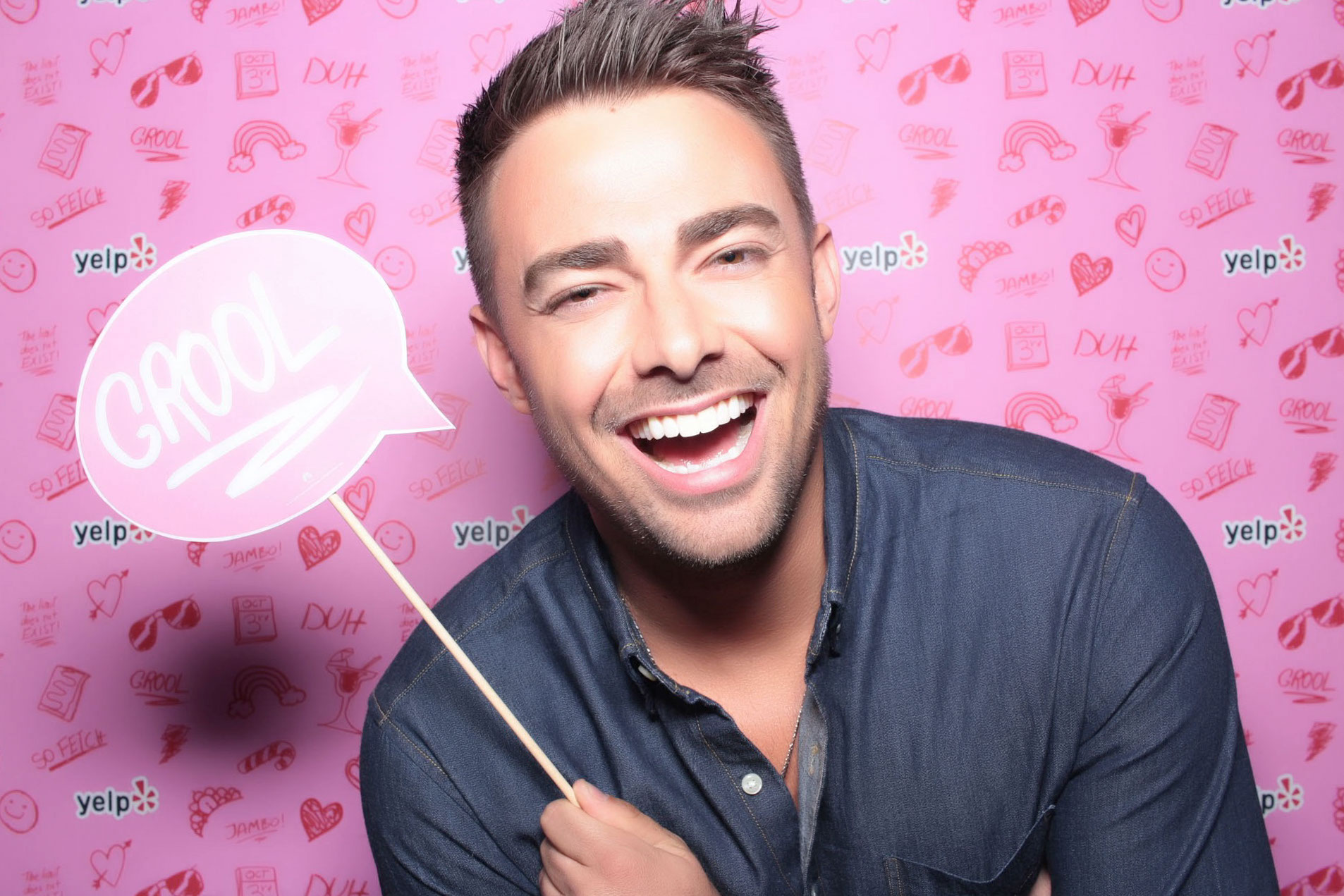 Mean Girls first graced the world with its early aughts perfection in April 2004; since then, it has inspired a sequel with a whopping 32 percent on Rotten Tomatoes, a brand new musical and an entire day devoted to quoting the feature film in its entirety.
On October 3rd, millennials everywhere celebrated National Mean Girls Day, all because of a throwaway comment regarding the movie's resident hunk, Aaron Samuels (played by Jonathan Bennett).
At a recent National Mean Girls Day party courtesy of Yelp, the real life Aaron Samuels made an appearance, mostly so young women could tell him how sexy his hair looked pushed back and pose with him in front of his iconic slow dance scene. "I'm not even good at soccer!" he joked, while sipping on a cocktail named after his character.
Bennett was as game for selfies as you hoped he'd be, and eager to talk about his turn as a Food Network judge on the upcoming Halloween Wars. You might not know this, but Bennett was a Flywheel instructor with a positive attitude in the days between the movie's early aughts release and his recent turn as a Master of None-style television host. Unfortunately, you may have missed your chance to ride beside him at the cycling studio. He's been busy post teen stardom—he recently banded together with his former cast mates, minus Lindsay Lohan, to raise money for victims of the Las Vegas shooting.
This wasn't the only Mean Girls moment in New York on October 3rd, as Tina Fey was spotted handing out cheese fries, in celebration of the upcoming Broadway production. She pushed ticket sales for her new musical from the inside of a hot pink food truck, that criss-crossed the city.
It looks like Mean Girls mania will continue until the musical makes its way to Broadway in March 2018, so the cast better get their cheese and crackers ready. Maybe Lohan can even make a cameo in the musical—hopefully her handsome former co-star recognizes her this time.