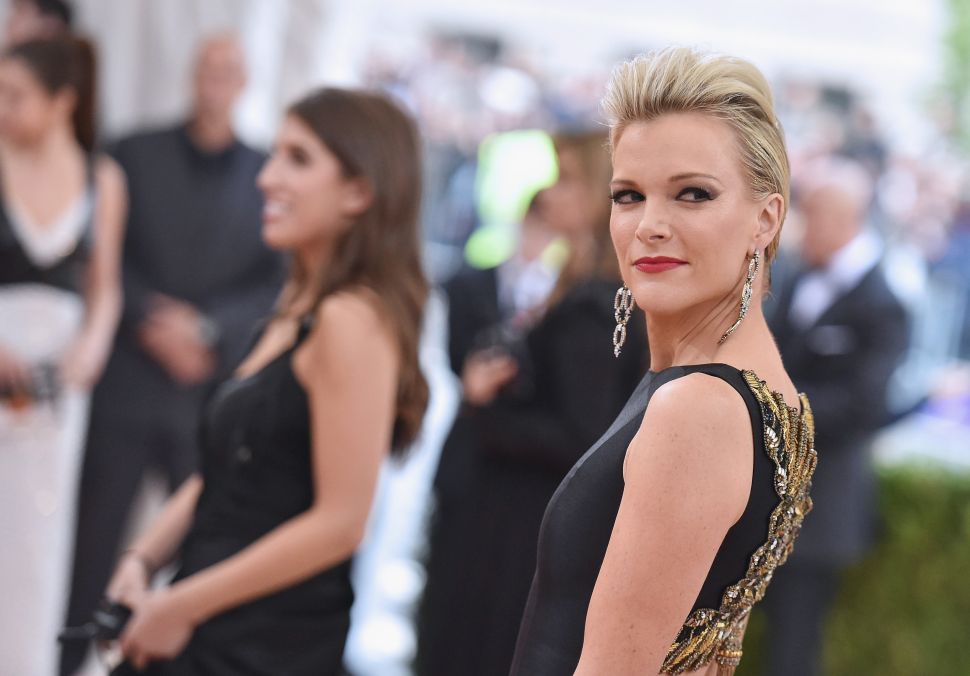 Megyn Kelly has penned an emotional piece for Time magazine about sexual harassment in the workplace following her own experiences with former Fox News chairman Roger Ailes and the recent Harvey Weinstein scandal. In it, she notes how she brought Ailes' harassment of her to the attention of a supervisor and that "Nothing was done."
One of Kelly's main points is that women will need male co-workers and colleagues to support them in these instances and that change will only come from the top down.
"Perhaps the most critical solution lies in partnership with the men," Kelly writes. "The harassers must stop; we know this. But male titans of industry must stand up for decency. Shout it from the rooftops and whisper it in the bars when women aren't around, because we don't often get invited to the late-night drinks where those conversations happen."
Kelly has moved on from Fox News to NBC, where she now hosts a morning show. Despite being one of the most well-known female commentators in news, Kelly believes sexual harassment will only lessen as more women are put into positions of power.
"What women need is someone they feel safe approaching," she writes. "An outside lawyer whose paycheck is not dependent on the boss, perhaps — Fox News now has such a person. But women will still be reluctant unless they believe this person isn't loyal to the company first."
Just two days ago, Gretchen Carlson, who worked with Kelly at Fox, released a book detailing sexual harassment and misconduct against women in the workplace. Carlson and Kelly are largely credited with getting Ailes removed from Fox News and inspiring a culture change.
Looking at her own experiences, the Weinstein story and allegations made against Uber, Kelly writes: "Many are proclaiming, 'This is it. It ends now.' My take? Maybe. But we have a lot of work to do."