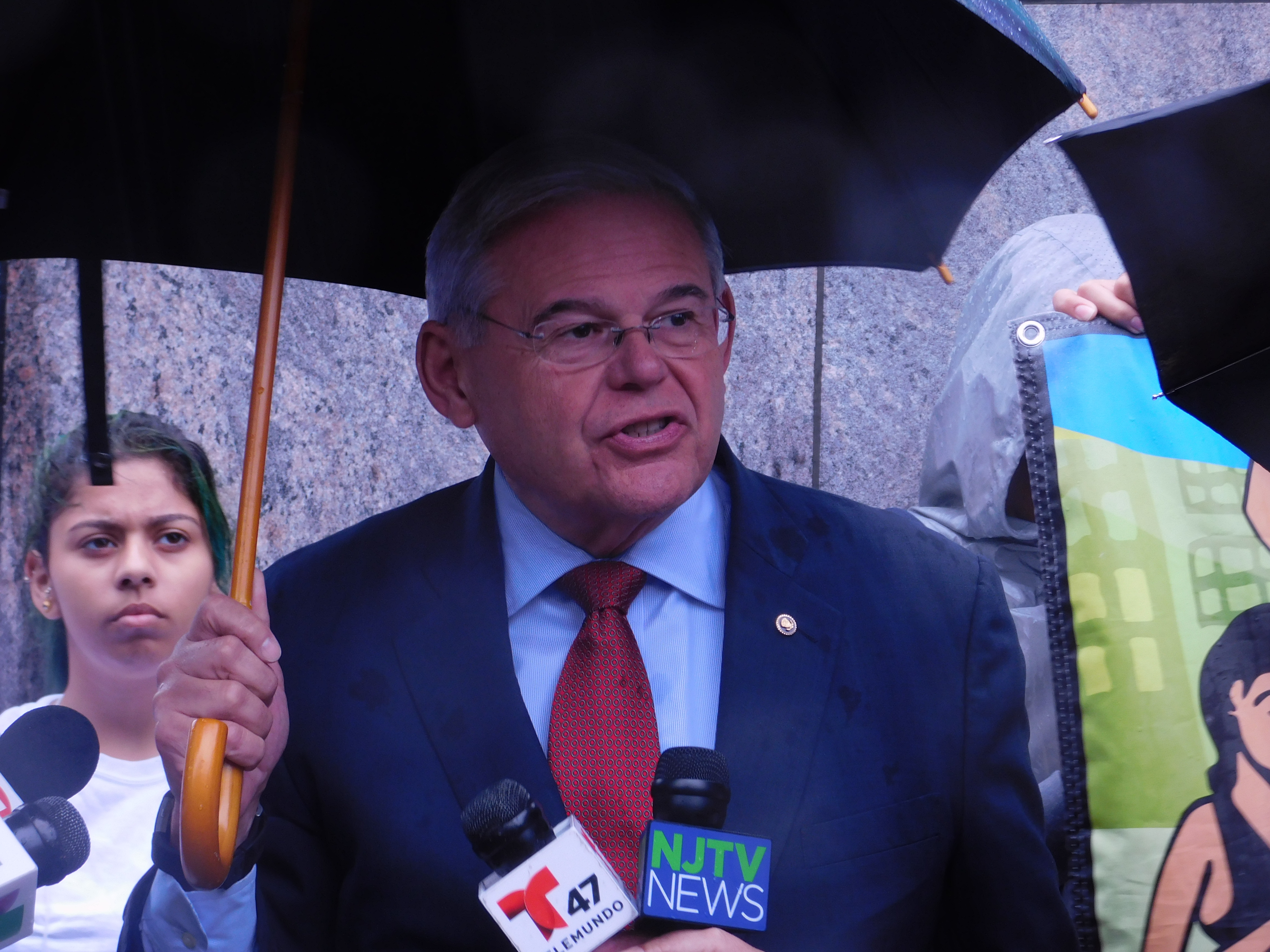 NEWARK — Sen. Bob Menendez won't be taking the stand to testify in his corruption trial.
Attorneys for both Menendez and co-defendant Salomon Melgen rested on Monday, meaning that neither man will face questions from their own attorneys or cross-examination from the prosecutors accusing them of bribery.
Menendez stands accused of accepting lavish gifts, bribes and nearly $700,000 in campaign contributions from Melgen in exchange for political favors. Prosecutors claim that Menendez inappropriately intervened in an $8.9 million dispute between Melgen and administrators for the federal Medicare program, failed to disclose gifts to the Senate Ethics Committee, arranged meetings relating to a port security dispute Melgen was facing in the Dominican Republic and wrote letters of support for Melgen's foreign girlfriends looking to obtain visas to gain entry to the United States.
Menendez has maintained his innocence and says the gifts were part of his close friendship with Melgen, and the actions he took were based on legitimate policy concerns.
Furthermore, Menendez and his team argue that the senator's actions do not meet the definition of an "official act" under the U.S. bribery laws as interpreted by the Supreme Court in McDonnell v. United States last year. In that case, a corruption conviction for former Virginia Gov. Bob McDonnell was overturned due to a narrowed definition of what constitutes an official act.
"I — and my lawyers– believe this jury will be ready to render a just verdict, and I am confident it will be not guilty," Menendez said as he left the courthouse on Monday. Menendez did not comment about his decision not to testify.
The trial, which started in early September, has been marked by disagreements between attorneys about what evidence is admissible, detailed readings of intra-office email chains and federal Judge William Walls regularly dismissing jurors to discuss the finer points of the law with attorneys.
Before attorneys rested on Monday, Walls dismissed a motion filed by Menendez and Melgen's attorneys over the weekend seeking a mistrial, a final effort from the defense to prevent the jury from deliberating on the charges. In the motion, defense attorneys claimed that Walls had unfairly blocked certain documents from being admitted into evidence and witnesses from taking the stand, barring Menendez from mounting a proper defense.
Walls will discuss charges with attorneys on Tuesday. On Wednesday, those charges will be read to the jury and closing statements will commence.