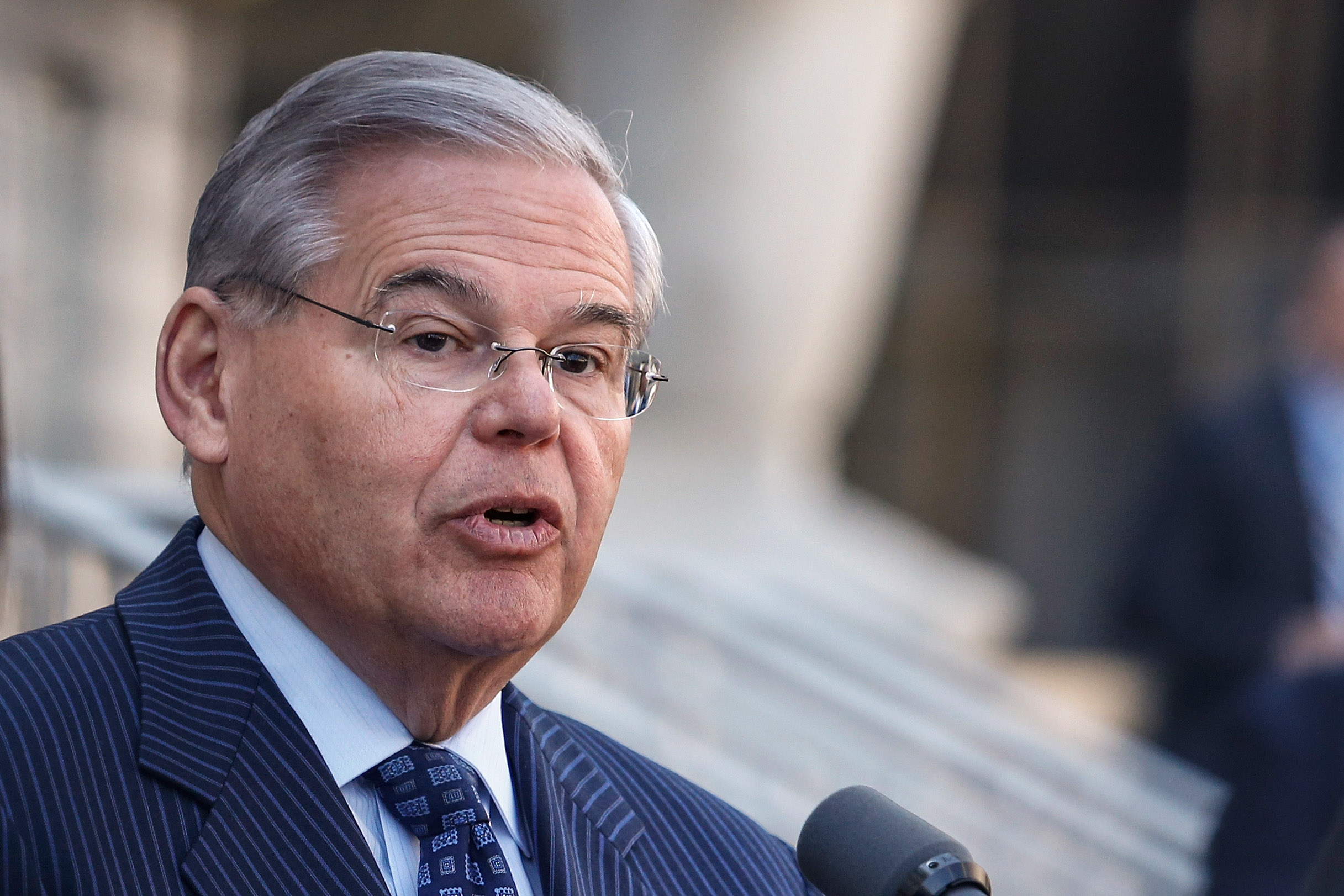 NEWARK — Judge William H. Walls on Tuesday barred attorneys in the ongoing bribery trial of Sen. Robert Menendez from admitting materials from a controversy that got significant media attention during Menendez's 2006 run for Senate.
Before Donald Scarinci — a lawyer and close friend of Menendez — took the stand as a witness for co-defendant Salomon Melgen's defense, Walls said that attorneys could not play or reference a 1999 recording of Scarinci allegedly pressuring a doctor to hire someone as a "favor" to Menendez. Walls called the recordings "junk from 1999" and said that they were "absurdly prejudicial."
At the time, Menendez's camp said that Scarinci was using the senator's name without his consent. Scarinci was fired from the 2006 campaign but has maintained close ties to the senator and the state Democratic Party.
Because of Walls's ruling, Scarinci was not questioned about the recordings during his time on the stand. Instead, Scarinci testified to two $300,000 donations made by Menendez co-defendant Salomon Melgen in 2012 to Majority PAC, a Super PAC focused on electing Democrats. At the time, Scarinci was raising money for the PAC. (Scarinci writes occasional columns for Observer New Jersey as an unpaid contributor.)
Prosecutors are claiming that Menendez accepted gifts and bribes in exchange for political favors from Melgen, a wealthy Florida eye doctor and deep-pocketed Democratic donor. Prosecutors claim that Menendez accepted hundreds of thousands of dollars in political donations, flights on Melgen's private jet and stays in luxury accommodations in exchange for political favors. They say that Menendez acted in Melgen's interest on a number of issues including writing letters of support for Melgen's visa-seeking foreign girlfriends, intervening in a port shipping dispute between the United States and the Dominican Republic that related to Melgen's business interests, and helping Melgen resolve an $8.9 million Medicare billing dispute.
Menendez's attorneys say that the two men are friends and that nothing improper was exchanged because gifts went both ways, political donations are protected speech under the First Amendment, and Menendez took the aforementioned actions because he considered them legitimate policy issues.
Tuesday also saw the conclusion of testimony from former U.S. Ambassador William Brownfield. While Brownfield acknowledged defense claims that the senator's interest in Dominican Republic port security stemmed from a concern over drug trafficking out of the country's ports, he also said that Menendez was pursuing a resolution for Melgen's port dispute.
Prosecutors claim that Menendez flexed his political muscle on Melgen's behalf, issuing threats to diplomats like Brownfield to get them to act in his interest. But during his Monday testimony, Brownfield said he did not feel threatened by Menendez under the dictionary definition of the word "threaten."