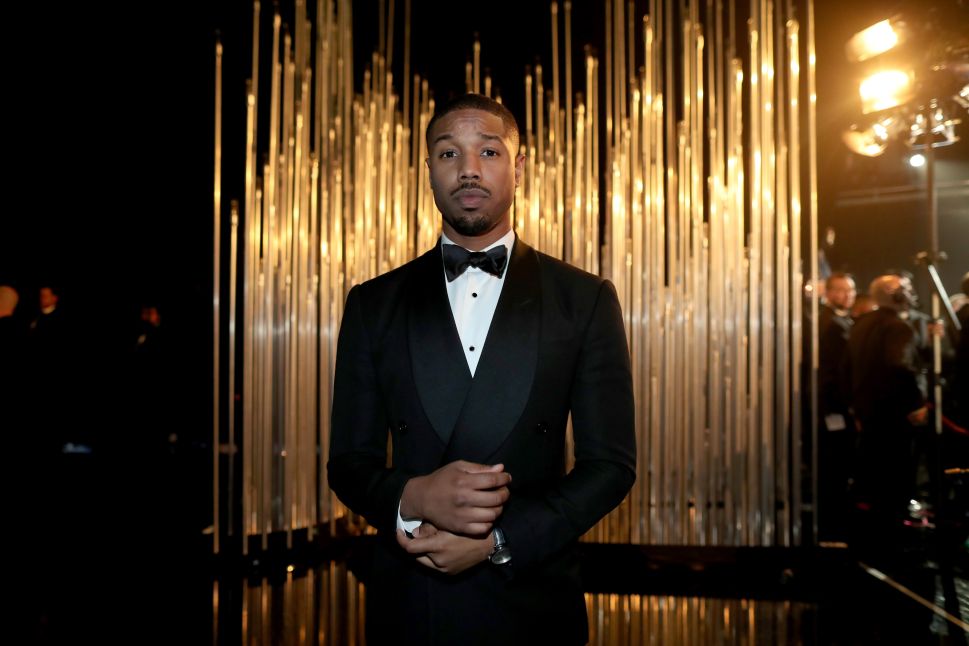 Michael B. Jordan has already accomplished a hell of a lot in his career at just 30-years-old. He's successfully transitioned from child star on TV (The Wire, Friday Night Lights) to budding big screen movie star (Fruitvale Station, Creed) with some big name projects still on the way. Tracking his career, it's clear that he has an eye for for unique content that will strike a chord critically and/or pop with mainstream audiences. It's also obvious that he can't be defined as just one kind of single-talent star.
Jordan will executive produce the upcoming Netflix superhero-adjacent series Raising Dion alongside his production company Outlier Society Productions, TheWrap reports. He's also set to guest star in the not-quite-what-you-think new show. Raising Dion originated from commercial and music video director Dennis Liu as a comic book which follows a single black mother (Nicole) raising a superpowered kid, which also led to a short film that went viral in 2015. Like we said, Jordan has an eye for unique content.
The actor will appear as Nicole's late husband, Mark, and Carol Barbee, who was most recently an executive producer on the out-of-nowhere Lifetime hit UnREAL, will serve as showrunner. Netflix has given the series a 10-episode first season order.
"I started this project many years ago because I wanted to see more diverse representation on film and television and I'm excited to partner with Netflix, who I know shares that commitment," Liu said in a statement. "More than ever, we need more stories told from different points of view and my hope with Raising Dion is to create a cinematic experience for all families that will lift your spirits and make you laugh and cry."
"We haven't seen this type of superhero story before — an origin myth full of imagination, wonder and adventure, all grounded in the experiences of a modern single mother," said Cindy Holland, vice president of original content for Netflix.
Jordan is no stranger to comic book content following roles in Fox's poorly received Fantastic Four reboot and Marvel's highly-anticipated upcoming Black Panther. But the young actor isn't just a franchise face. He hops across genres to continue to find attention-worthy projects, such as HBO's upcoming Fahrenheit 451 adaptation. Raising Dion sounds like a fresh twist on an otherwise familiar genre and another interesting notch in Jordan's belt.