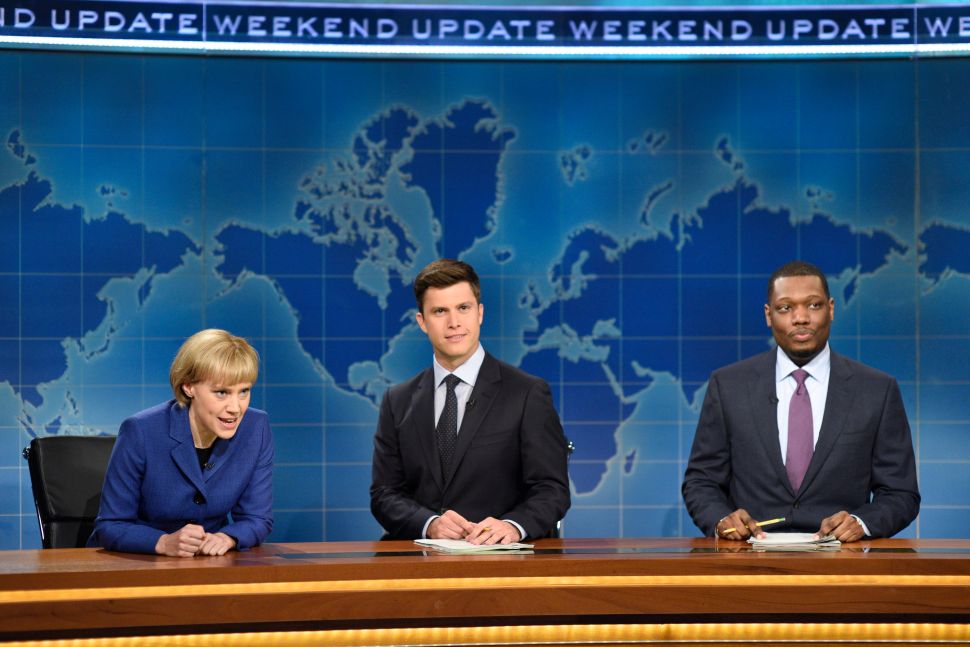 Saturday Night Live returned for a new season over the weekend and is already under the microscope. During the "Weekend Update" segment, co-host Michael Che pulled no punches when discussing President Donald Trump's handling of the Puerto Rico relief effort.
Che railed against Trump for failing to provide adequate support to Puerto Rico in the same way that he did for Texas and Florida following the recent hurricanes. In the segment, Che said:
"This isn't that complicated, man. It's hurricane relief. These people need help. You just did this for white people, twice. Do the same thing. Go tell Melania to put on her flood heels, get some bottled water, some food. Pack up some extra Atlanta Falcons Super Bowl T-shirts. And write them a check with our money, you cheap cracker." Later, he called the president a "bitch."
You can watch the full rant below:
Last season, SNL saw its best ratings in more than 20 years largely thanks to its popular focus on the Trump administration. Alec Baldwin even won an Emmy for his impersonation of the president. However, many feel as if Che's comments were inappropriate.
The Huffington Post's Yashar Ali offered an alternative take, saying that while he doesn't approve of the term "cracker," he does not believe it is comparable to derogatory racial terms against African-Americans.