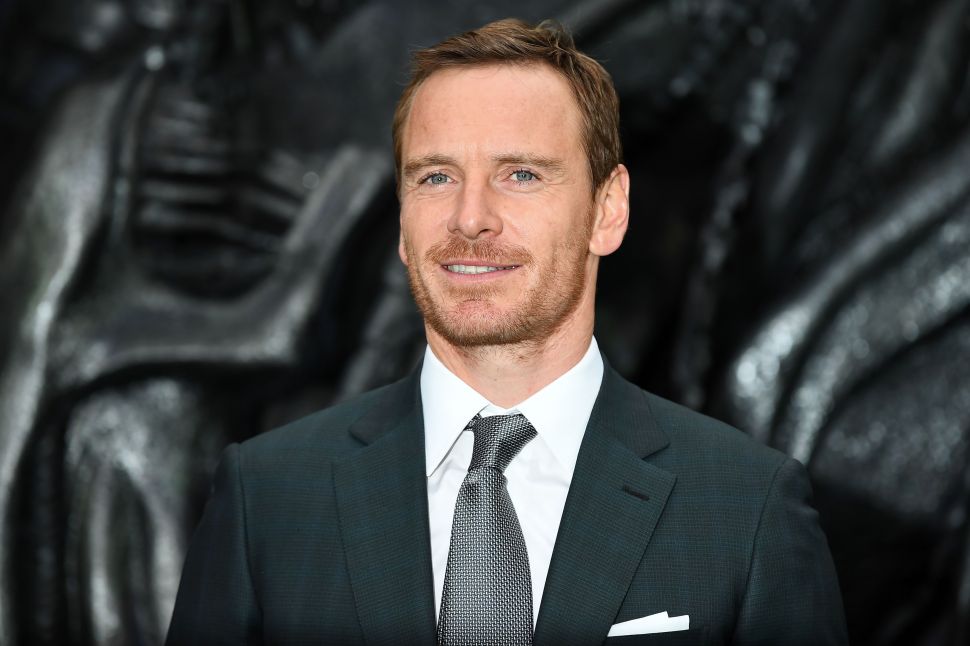 The Snowman sounds bad, but not just your typical "I did not enjoy that" bad. By all accounts, The Snowman is more "I did not enjoy that, no one will ever enjoy that, dear god—why does this even exist and how do I scrub it from my consciousness Eternal Sunshine-style" bad with occasional breaks for meme hilarity at the movie's expense. Our own Rex Reed called it a "total waste of good film." So, yeah, it's bad.
And that's disappointing because it marks yet another major miss in the last 12 months for star Michael Fassbender. As The Guardian points out, Fassbender is in the midst of a major free fall with Alien: Covenant, Assassin's Creed, Trespass Against Us, The Light Between Oceans, Song to Song and The Snowman all disappointing and/or bringing the Internet together in a rare moment of unity through unintentional comedy. Needless to say, the 40-year-old actor is not having a great year, which is weird. Fassbender is one of the most talented actors in the game right now who can intimidate you, coral you and inspire you all in the same scene. So why isn't he a Movie Star?
All the ingredients are there for a breakout celebrity. For starters, he's a good looking straight white male, which, let's be honest, is the first step to getting anywhere in Hollywood (see: Courtney, Jai). He's a proven and versatile performer who has already been nominated for two Academy Awards. He's suave enough to be named dropped as a potential James Bond. And, he's packing below the belt, which has nothing to do with being a movie star, but definitely can't hurt. What are we missing here?
Maybe his critical prowess has been dulled a bit because his most celebrated roles—Steve Jobs and 12 Years a Slave—came in one "meh" movie and one film that made old white Academy members very uncomfortable. Maybe his mainstream commercial bonafides are muted just a tad because the peak-and-valley X-Men movies are still considered the little brother to Marvel's Cinematic Universe and Sony's Spider-Man in the superhero arena. Maybe his other franchise work like Prometheus and Alien: Covenant have left fans underwhelmed even as his performances stood as clear bright spots. Maybe it's just because he hasn't lined up a short-term relationship with Taylor Swift yet, which seems to have worked wonders for Tom Hiddleston's profile.
Who knows?
What we do know is that Fassbender has hopped from little-seen indies to would-be franchise starters to solid genre affair to prestige drama with nary a viral video interview or late night segment in between. Every actor goes through bad stretches, that's nothing new. He'll bounce back. But perhaps the reason why Fassbender isn't a Movie Star is because we have no idea who Fassbender is. What's this guy all about? What does he like to do for fun when he isn't radiating inner turmoil and intensity? Does he prefer the Rolling Stones or The Beatles? There's a difference between Movie Stars like Will Smith or Tom Cruise, who are accessible and present, and movie stars like Tom Hardy, who are, uhh, not.
Fassbender doesn't sell himself, which adds to his mystique, but may not put him at the top of the list for certain roles (which, by the way, he seems perfectly fine with). He's not anywhere close to a modern day Movie Star, though he is more than talented enough to be one should he so choose. Most likely, he's just not interested in that kind of fame.
But let's check back on this after he's been announced as the next James Bond.