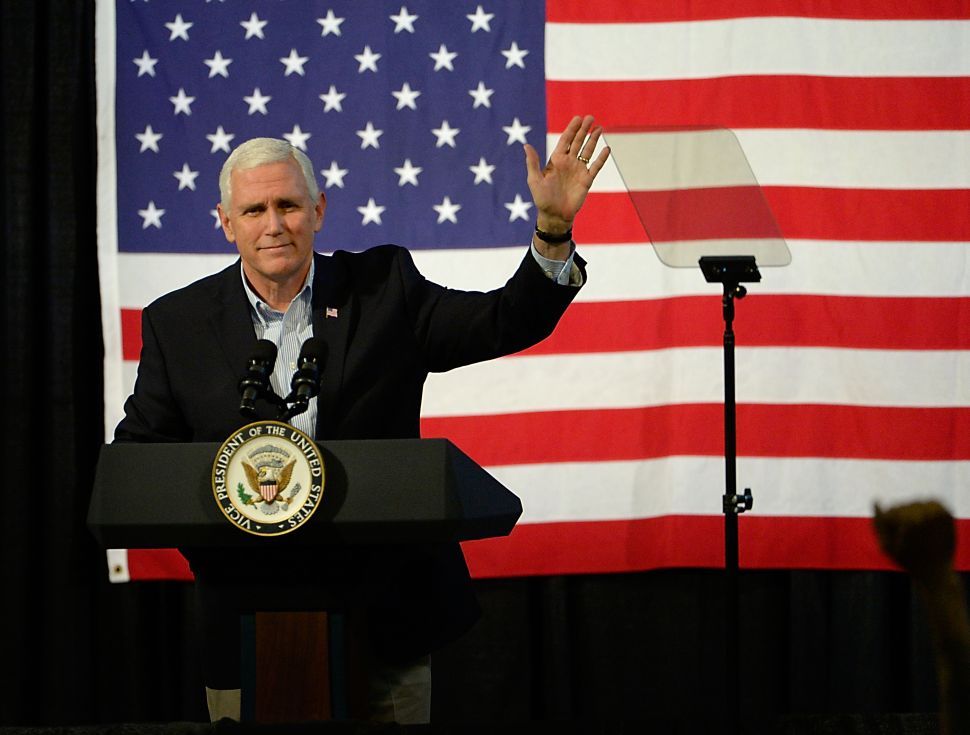 Vice President Mike Pence's older brother may be ready to cement a political dynasty. According to a new federal tax filing labeled "Greg Pence for Congress Inc.," Greg Pence is preparing to launch a campaign for Congress in Indiana's sixth district, Mike Pence's former seat before he became governor. The seat is currently held by Rep. Luke Messer but will be vacant when the congressman runs for U.S. Senate.
Though he made public appearances as his brother ran for office, Greg Pence is a businessman with no prior political experience. He has, however, worked closely with Messer as the chairman of the congressman's Senate Finance Committee.
As the biggest name in the race, Pence's ties to the vice president's fundraising network could pave an easy victory. However, while Mike Pence now advices the president from a position of power, his past mistakes governing Indiana (crumbling infrastructure, anti-LBGT religious crusades, and fumbled grants for tens of millions of dollars) may barricade his brother's entry onto the political circuit, especially as the Trump administration's disapproval ratings reach record highs across the heartland.
Even with a Koch and Mercer war-chest and a direct line to the White House, expect Greg Pence to market himself as a political outsider.